Used Vauxhall Vivaro for sale
Launched in 2019, the third generation Vauxhall Vivaro carries on the success of the previous generation in an all-new guise.
Like many vans, the Vivaro shares its platform with several other models which include the Citroën Dispatch, Peugeot Expert and Toyota Proace. They all look rather similar but have certain manufacturer styling to set them apart.
The Vivaro has a reputation for being pretty decent as a panel van, with the following being key highlights:
Decent fuel economy
High payload
Good value
Strong engines
Neat styling
Economy, Towing, and Performance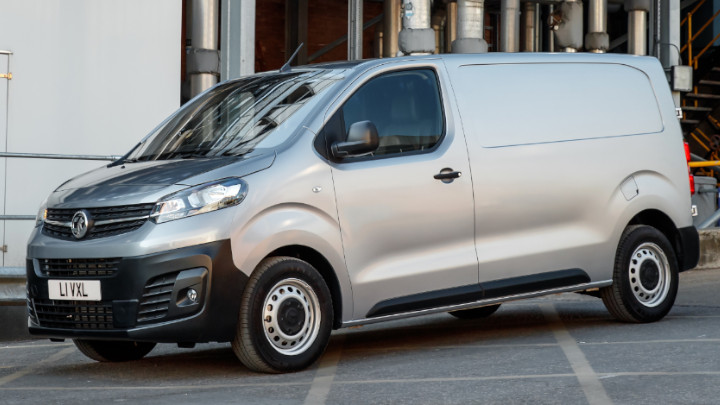 As with many textbook vans, engine choice is predominantly diesel with varying levels of power. Looking at used Vivaro models you'll see plenty of 1.5-litre diesels along with some 2.0-litre alternatives too.
These later vans sit under the harsher WLTP regulations so you should see between 40 and 50mpg depending on exact spec, with the 1.5-litre units being the most economical options.
As for towing, unbraked capacity is 750kg - as is the case on all vans, with braked capacity dependant on spec. This tends to mirror the van's power, so models with the lowest bhp can tow up to 1,400kg, whilst more powerful versions can handle 1,800kg. Nearly all 2.0-litre models can tow 2,500kg, so it's best to check the exact used model you're looking at to be sure.
Then there's performance, which can be tailored to your preferences. The smaller 1.5-litre diesel is good for light duties, whilst the 2.0-litre is better in terms of dealing with larger payloads. Comfort is good, and the Vivaro handles well, too.
Bodystyles, Payload, and Capacity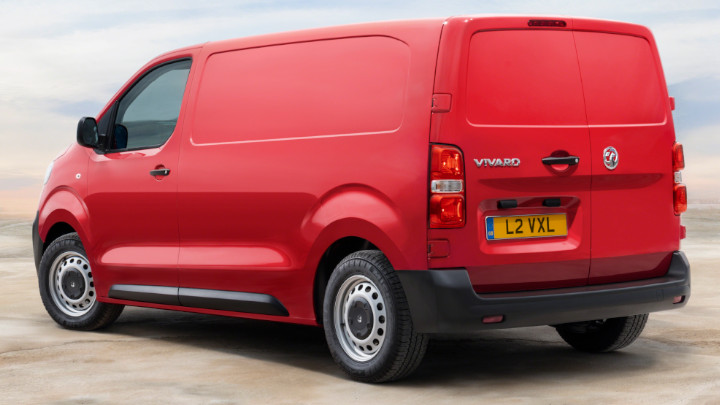 You'll be able to find two panel van body lengths when buying a used Vivaro - L1 and L2. There's also the possiblity of a cab crew van and a platform cab allowing for conversions to be made.
Payload will therefore depend on the spec of the used Vivaro you're looking at, but generally you'll see between 975kg and 1458kg.
And as for capacity, L1 models feature a maximum load length of 2,512mm, maximum load width of 1,628mm and a maximum load height of 1,397mm.
L2 models have a maximum load length of 2862mm, whilst width and height match the L1.
Interior, Technology, and Safety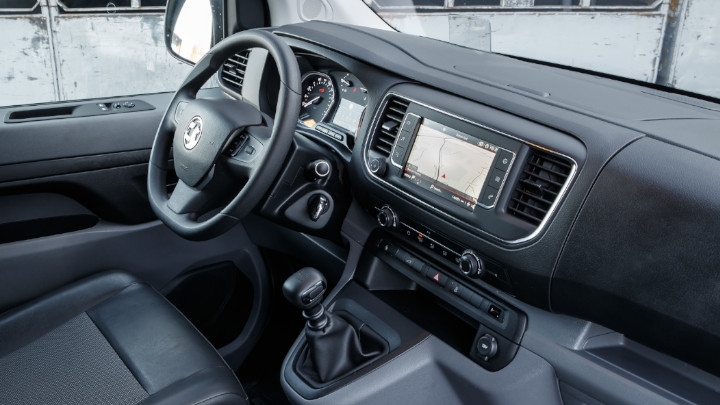 Interior quality of the Vivaro is as expected from a van launched in 2019, with higher spec Sportive and above trims featuring a nice central infotainment screen whilst the overall layout is also good.
The driving position may feel odd to some, as the pedals don't align perfectly with the steering wheel. It therefore may be worth testing the seat yourself to rule out any annoyances this may bring.
Other than that, it's a neat cabin, with all Vivaro specifications of this generation getting DAB and Bluetooth, whilst top spec 'Elite' models get sat-nav.
Standard safety kit includes two airbags, cruise control and speed limiter, hill-start assist and electronic stability control. Higher spec models feature additions such as Driver Attention Alert, lane departure warning and traffic sign recognition.
Why buy a used van from Evans Halshaw?
Find your perfect used van at Evans Halshaw
At Evans Halshaw, we stock an exceptional range of used vans, with a comprehensive selection of quality, robust vehicles from compact vans to pickup trucks.
All of our vehicles are fully HPI checked, giving you peace of mind when making a decision. In addition, we're able to offer same-day delivery on a selection of used vans, meaning you never have to wait for the van you want.
If you're still in the market for your perfect used van, our friendly associates at your local Evans Halshaw dealership can help you find the vehicle that's ideal for you.