Used Mercedes-Benz Sprinter for sale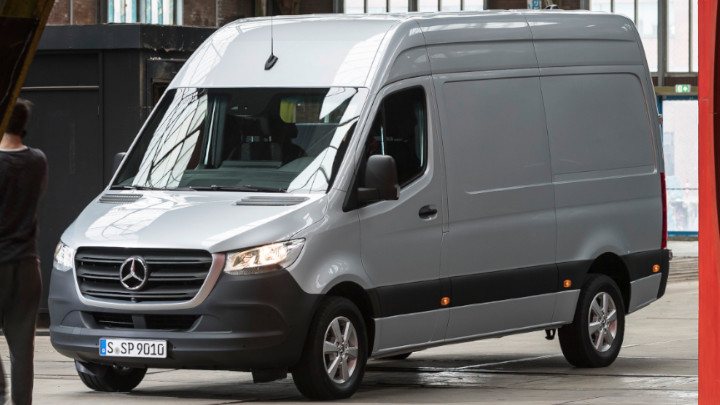 Famous for luxury and style, a panel van is not something many would expect to see come from Mercedes-Benz, but they have been creating commercial vehicles for decades, with the first generation Sprinter appearing in the 1990s.
This third generation was unveiled in 2018 and was the first time Mercedes-Benz took the Sprinter along its own journey, as previous generations shared underpinnings with the VW Crafter.
If you're in the market for a premium van with sprinklings of Mercedes-Benz quality, the Sprinter offers many highlights, some of which are listed below.
Premium feeling
Comfortable
Easy to drive
FWD, RWD and 4WD
Incredible variation options
Economy, Towing, and Performance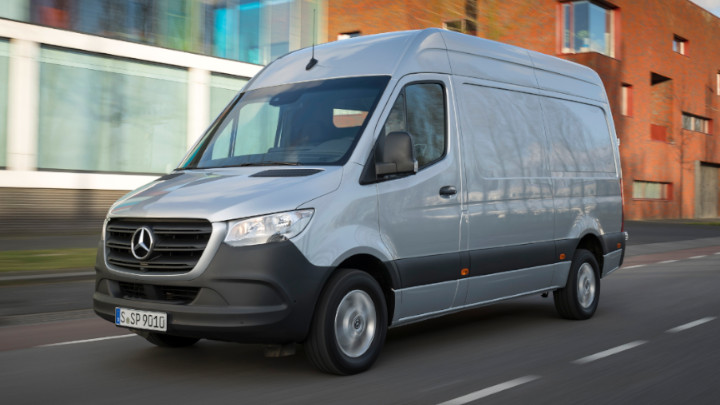 Being a large van, the Sprinter uses equally potent engine sizes, with 2.0-litre, 2.1-litre and even a 3.0-litre V6 available.
With stricter and more achievable WLTP economy figures now the norm, the Sprinter can return between 29 and 32mpg, which isn't too shabby for a large premium van.
As for towing capabilities, the Mercedes-Benz Sprinter offers a capacity of 750kg for an unbraked trailer and 2,000kg for a braked trailer. There is, however, capability to upgrade the capacity with options from Mercedes-Benz.
Performance is good, with the Sprinter being nice and refined and comfortable too. The V6 is quite fast having the largest engine along with being smooth to drive. The front wheel-drive versions do feel more refined than the rear-wheel drive versions, as there's slightly less vibration.
Bodystyles, Payload, and Capacity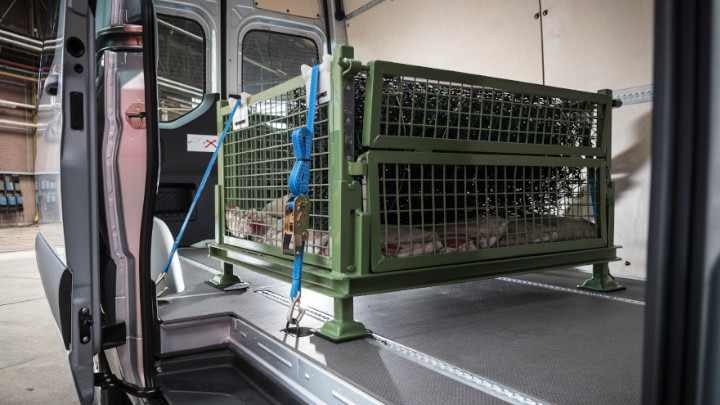 The Sprinter is available as a panel van and comes in four lengths, with three roof heights. The Sprinter is also available as a chassis cab, pickup and minibus.
Payloads of the Sprinter relate to the gross vehicle weight, so when buying used, be sure to double-check the weight plate, so you can see if the Sprinter caters for your payload needs. Usually payloads range from 925kg to 2,813kg.
Capacity will also depend on bodystyle, but generally specs are as follows:
Max load length FWD - L1 = 2,732mm or L2 = 3,397mm
Max load length RWD - L2 = 3,272mm or L3 = 4,410mm or L3 = 4,810mm
Max load length (4x4) - L2 = 3,272mm or L3 = 4,410mm
As for load heights:
Max load height FWD - H1 = 1,798mm or H2 = 2,079mm
Max load height for RWD and 4x4 - H2 = 2,009mm and H3 = 2,243mm
The width for all is 1,787mm.
Interior, Technology, and Safety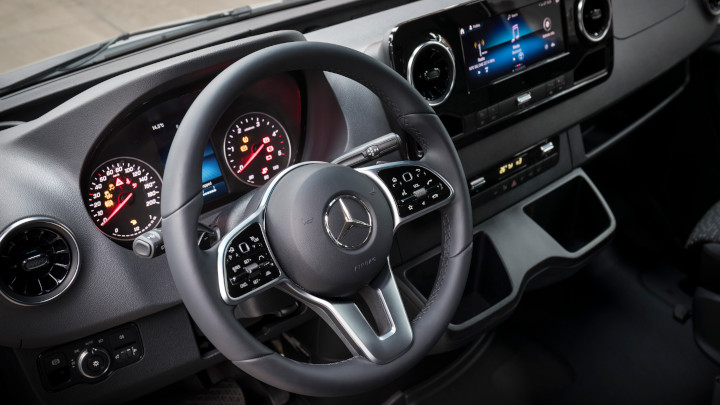 The interior of the Mercedes-Benz Sprinter is unsurprisingly very good.
With their car interiors being some of the best on the market, their vans look to do the same. They don't feature fully-digital instrument binnacles, but in a van, you don't really need that kind of thing.
Instead, a standard infotainment screen sits in the middle of the dashboard, complemented by a smart steering wheel and durable material choice.
There's lots of clever storage, like under the seats and in the dash. You can get things like Apple CarPlay and Android Auto, cruise control and a multi-function steering wheel. Safety is great too with the following featuring as standard:
Electronic stability control
Crosswind Assist
Active Brake Assist
Optional kit includes:
LED headlights
Blind spot monitoring
Parking package
Active Lane Keeping Assist
Is the Mercedes-Benz Sprinter right for me?
If you're in the market for a large panel van that has set the benchmark for many years, then you can't go wrong with a Mercedes-Benz Sprinter.
Competition is a tad outdated in the form of the Peugeot Boxer, Fiat Ducato and Citroën Relay, but these are much cheaper to purchase used and not everyone will want a premium van like the Sprinter.
The VW Crafter is another premium van worth a look, as previous generations had the same foundations as the Sprinter, so now the vans are unique it may be worth seeing which is best in your own opinion.
Why buy a used van from Evans Halshaw?
Find your perfect used van at Evans Halshaw
At Evans Halshaw, we stock an exceptional range of used vans, with a comprehensive selection of quality, robust vehicles from compact vans to pickup trucks.
All of our vehicles are fully HPI checked, giving you peace of mind when making a decision. In addition, we're able to offer same-day delivery on a selection of used vans, meaning you never have to wait for the van you want.
If you're still in the market for your perfect used van, our friendly associates at your local Evans Halshaw dealership can help you find the vehicle that's ideal for you.