Introducing the Peugeot 508 PEUGEOT SPORT ENGINEERED
Designed to make the most of the highly competent chassis featured on the latest generation 508 Fastback and 508 SW, the 508 PEUGEOT SPORT ENGINEERED is a high-performance variant with remarkable power and efficiency.
Its drivetrain is both four-wheel drive and plug-in hybrid for excellent power and handling. It was created by PEUGEOT SPORT, which is the high-performance division within Peugeot.
It also features enhanced styling over and above the standard 508, which is already a great-looking car. Raised rocker panels, a revised front bumper, black grille, dark chrome badge and unique 20-inch alloy wheels leave you in no doubt as to the car's sporting potential.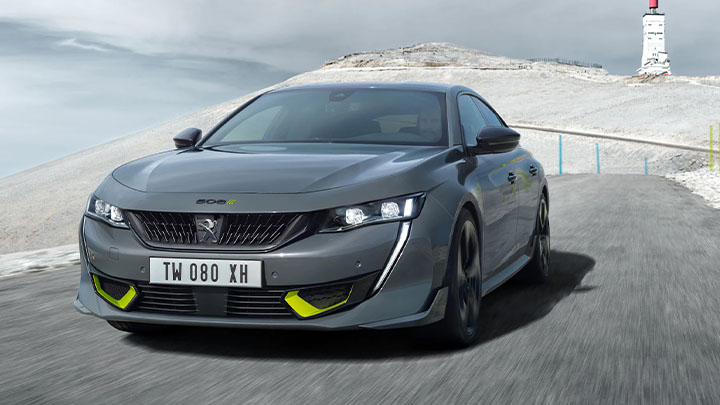 Perhaps the most impressive part of the 508 PEUGEOT SPORT ENGINEERED is the sheer level of performance on offer.
Combining a 1.6-litre turbocharged petrol engine with both front and rear electric motors results in a total of 355bhp, enough to launch the 508 PEUGEOT SPORT ENGINEERED from 0 to 62mph in just 5.2 seconds.
In-gear acceleration is extraordinary, with 50-74mph taking just 3.0 seconds, largely thanks to the 384lb ft of torque. Maximum speed is limited to 155mph, and only an automatic transmission is available.
Despite the incredible power, efficiency is also a strong suit of the 508 Sport Engineered, with CO2 emissions rated at just 46g/km.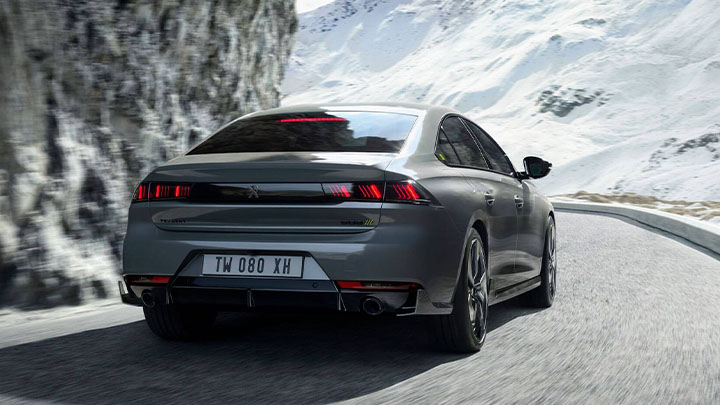 To make the most of the immense power on offer, the 508 PEUGEOT SPORT ENGINEERED has a widened front and rear track as well as a lower driving position.
The three-mode shock absorbers deliver enhanced performance and agility, with the driver able to select from Comfort, Hybrid and Sport modes for the suspension.
All these changes are designed to give you the drive of your life, with the 508 Sport Engineered utilising a specially-tuned steering set up that works in harmony with the car's advanced Hybrid4 four-wheel drive system.
380mm front brake discs with 4-piston calipers and Michelin Pilot Sport 4S tyres complete the comprehensive package of handling upgrades.
Technology, drive modes and charging
Inside the 508 PEUGEOT SPORT ENGINEERED you'll find an abundance of technology, mostly housed within the digital instrument cluster and 10-inch central capacitive touchscreen.
Five driving modes can be selected:
Electric:

Allows for up to 26 miles of tailpipe emission-free 100 percent electric driving

Comfort: Softens the suspension while maintaining hybrid driving
Hybrid: Seamlessly switches between petrol and electric power for maximum efficiency
Sport: Gives you the full 355bhp to play with, as well as tuning the steering, suspension and accelerator for the sportiest possible experience
4WD: Provides maximum traction in wet or slippery conditions
Charging takes less than seven hours from a standard domestic socket, while installing a 7kW wallbox will reduce this time to less than two hours.
Peugeot 508 PEUGEOT SPORT ENGINEERED: Coming soon to Evans Halshaw dealerships
Packing this much technology, performance, efficiency and dynamism into what is a practical family car is certainly an impressive feat of engineering from Peugeot.
To experience all of what the 508 PEUGEOT SPORT ENGINEERED has to offer first-hand, please contact your nearest Evans Halshaw Peugeot dealership to be contacted as soon as our demonstrator vehicles arrive with us.