Used Nissan ARIYA for sale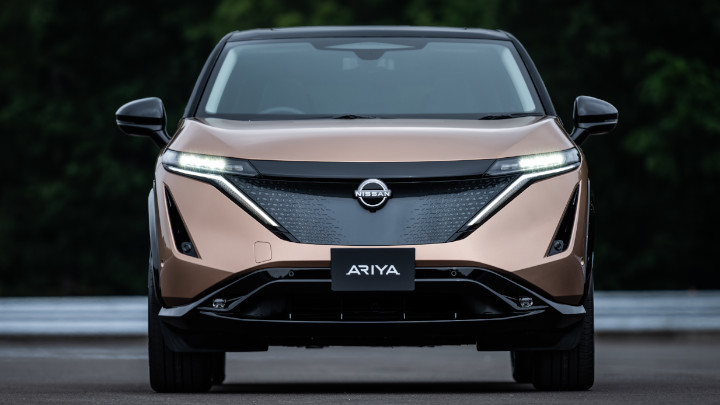 Launched in the summer 2022 here in the UK, the Nissan ARIYA was another addition to the ever-growing family SUV market.
Being fully-electric, it's a state-of-the-art choice, but unlike the competition, Nissan has been selling electric cars long before other manufactures. Models such as the LEAF came along in 2011, so if you want a comprehensive electric SUV, you'd think the Nissan ARIYA would be a solid choice.
As a used family SUV, the Nissan ARIYA has a lot of things going for it, which includes:
A spacious interior
Attractive futuristic looks
Nissan's experience of electric cars
Four and two-wheel drive
Decent performance
Engines and Driving Experience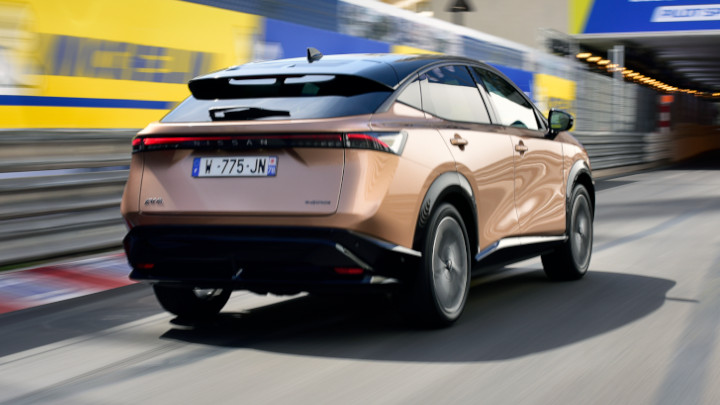 As the ARIYA is an electric vehicle, there's no engine, just varying power outputs.
Entry-level ARIYA models come with front-wheel drive and 214bhp. There's also a more powerful 239bhp version, whilst the range-topping 306bhp version comes with four-wheel drive.
Naturally, the four-wheel drive version with 306bhp offers the most performance with 0 to 62mph taking 5.7 seconds. The 214bhp version takes 7.5 seconds, whilst the 239bhp model takes 7.6 seconds.
The reason for this is that it has a bigger battery pack, so is a tad heavier than the entry-level 214bhp model, but has a longer range of up to 329 miles. The entry-level model can muster up to 233 miles, with the range-topper getting up to 285 miles; thanks again to its bigger battery.
All versions of the ARIYA feel lively, nor do they lack power, especially off the mark, with wheels spinning particularly easy if provoked. Performance tails off around the national speed limit mark.
The ride is fine, even on the 20-inch wheels on a typical motorway route, whilst imperfect roads will cause the ARIYA to be a little unsettled at times.
Practicality and Running Costs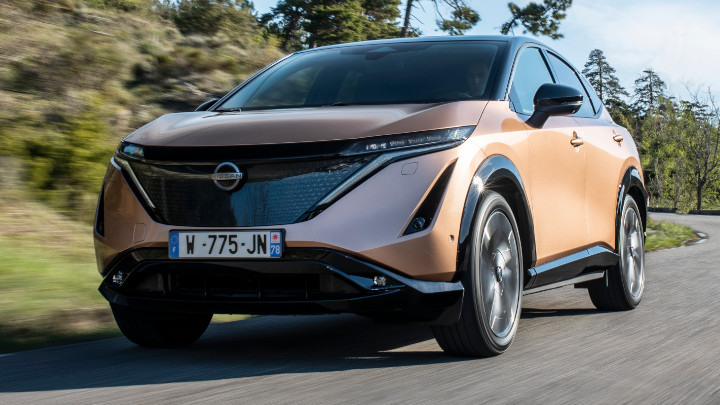 As a family SUV, you'd hope the ARIYA offers plenty of room, and you'd be right.
Whether you're a passenger up front, or in the rear of car, you should be able to get comfy easily enough - even if you're around six feet tall.
Like many electric cars which rob space from the transmission tunnel, you don't have this problem in the ARIYA, which enhances the space and comfort aspects.
The boot offers 466 litres, which is good for an electric SUV. For comparison, the Ford Mustang Mach-E offers 402 litres, whilst the newer Kia EV6 offers 480 litres.
Running costs should be less expensive than your average ICE SUV but due to the heavier weight, tyres may wear quicker, as could the brakes, so worth keeping in mind.
Interior, Technology and Safety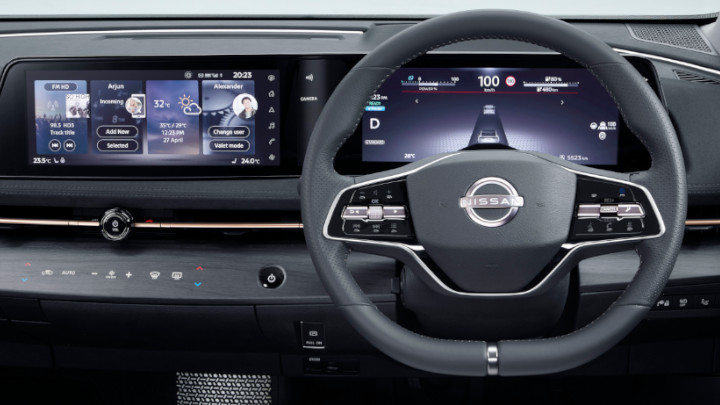 Interiors are a proper tech fest in cars launched in 2022 and the ARIYA is no different.
A fully-digital instrument cluster and infotainment screen are joined to give a state-of-the-art wide screen feel.
Some manufacturers now put things like the heating controls in the infotainment set-up, which can be frustrating. Thankfully, the ARIYA uses haptic buttons as part of the dashboard which offers a more premium and modern alternative than your 'old fashion' buttons.
Of course, this makes it safer as nobody wants to go through menus in an infotainment screen whilst driving to cool or heat the cabin. And talking of safety, the ARIYA offers a Euro NCAP five-star rating. This is thanks to lots of cutting-edge driver assistance features which include:
Adaptive cruise control (semi-autonomous)
Lane-keeping assistance
Traffic sign recognition
Blind spot monitoring
Front and rear emergency braking
Is the Nissan ARIYA right for me?
The UK seems to be obsessed with SUVs, so getting one that stands out from the crowd can be tough. The looks of the ARIYA alone separate it from the competition, but beauty is in the eye of the beholder, so you may find the Ford Mustang Mach-E is more your cup of tea - plus it's much quicker.
You could also go for something like a Hyundai IONIQ 5 if you don't want an SUV as such, as it blends SUV/hatchback looks in another fully-electric futuristic package. You get a bigger boot in the Hyundai too with 527 litres.
Either way, the ARIYA is another interesting electric SUV, that's well worth checking out as a used car.
Why buy a used Nissan ARIYA through Evans Halshaw?
At Evans Halshaw, we have a wide variety of quality used vehicles for you to choose from. Each car is carefully selected by our expert teams before making its way through the rigorous preparation process, where it is inspected by a qualified technician and then fully valeted throughout.
All of our vehicles are fully HPI checked, giving you peace of mind when making a decision. In addition, we're able to offer same-day delivery on a selection of used cars, meaning you never have to wait for the car you want.
If you'd like some advice on picking the right car for you, or you've spotted a vehicle and want more information, please contact your nearest Evans Halshaw dealership, where one of our friendly associates will be more than happy to help.