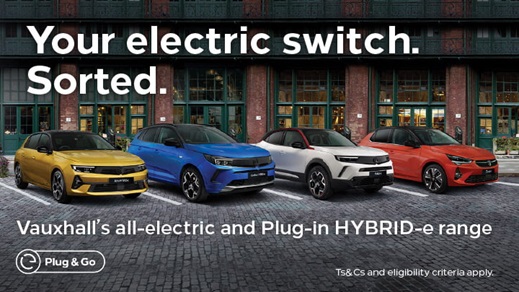 Start living with electric with the Plug & Go offer. Offering you peace of mind and hassle free electric driving. We've got you covered.
Introducing the Vauxhall Grandland HYBRID-e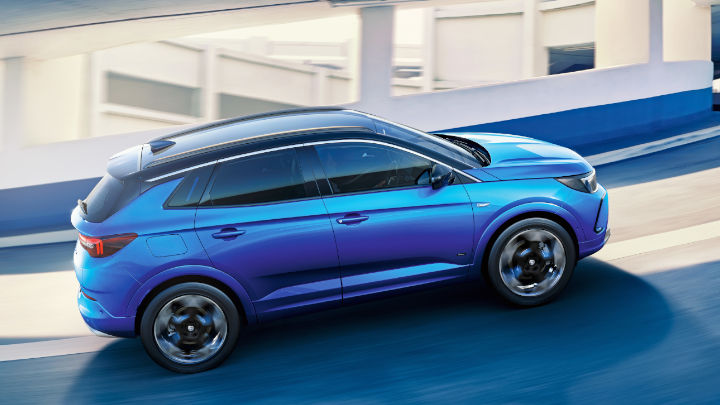 The Vauxhall Grandland HYBRID-e is a plug-in hybrid SUV, offering the best of both an electric and a petrol vehicle in one stylish, practical package.
Both the interior and exterior of the Grandland HYBRID-e are unchanged from the petrol and diesel-powered models, except for the extra flap for the charge point.
That means you're getting a handsome, spacious, safe and well-equipped SUV, with the added bonus of being able to commute up to 34 miles on electric power alone, then switching over to hybrid power when the batteries are running low.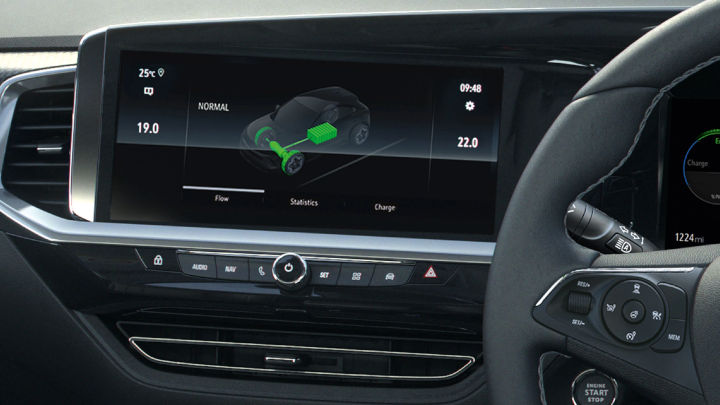 The Grandland HYBRID-e has a pure electric range of up to 34 miles, plus several hundreds of miles more in hybrid mode, where the petrol engine and electric motor work together for maximum efficiency.
This capability is thanks to a liquid-cooled 13.2kWh battery, which is located underneath the cabin and cargo area so as not to take up any interior room.
You're in control at the wheel of the Grandland HYBRID-e, and you can choose from Electric, Hybrid and Sport driving modes. Electric mode gives you zero emission driving capability, while hybrid automatically selects the most efficient option for any given driving scenario.
Charging the Grandland HYBRID-e's batteries is a simple and straightforward process using the 3.7kW on-board charger, which can be connected to one of many thousands of charging points across the UK.
It's well worth upgrading to the 7.4kW charger, however. This gives you the ability to fully charge up the Grandland HYBRID-e in just two hours when connected to a home (or workplace) wallbox.
Charging status is displayed on the dashboard in the Pure Panel digital display, which is the infotainment system that also houses range, energy usage and driving mode information.
Test Drive the Vauxhall Grandland HYBRID-e
With so much style, practicality and technology on offer, the Grandland was always going to be a popular choice with new car buyers. Incorporating a plug-in hybrid drivetrain simply adds to the appeal, and the Grandland HYBRID-e is a fine execution of a rapidly emerging technology.
To find out more about the Grandland HYBRID-e or book a test drive, please contact your nearest Evans Halshaw Vauxhall dealership.