New Range-Topping Iconic Spec for 2023 Renault Megane E-Tech
06th Feb 2023
By Chris Russon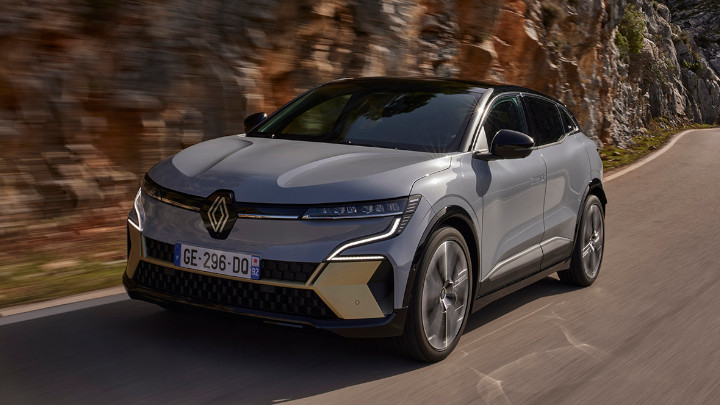 A flagship Iconic specification version of the all-electric Renault Megane E-Tech is being introduced, priced from £36,995.
The new model shares the features of the limited run Launch Edition of the Megane and also comes fitted with a heat pump to improve efficiency.
Renault says a benefit of the heating system is that it recovers heat generated by the battery and the electric motor twice as efficiently to ensure optimal temperature for the cabin, whilst simultaneously minimising the impact on range.
In use, when the outside temperature drops below 10 degrees Celsius, the range of the all new Megane E-Tech can increase by up to nine per cent on motorways, while maintaining a comfortable temperature inside.
Iconic trim also includes a choice of two-tone paint options as well as standard 20-inch alloys, a gold F1 blade at the front, a nine-speaker audio system, a 'smart' rearview mirror and a surround-view 3D camera set up.
With an electric driving range of up to 280 miles, the new Megane E-Tech also features a 12.3-inch dashboard display, a nine-inch multimedia display with an Android Automotive OS and integrated Google services on all but the entry level Equilibre model.
Prices correct as of 6/2/23 and are subject to change.