Introducing the new Peugeot E-RIFTER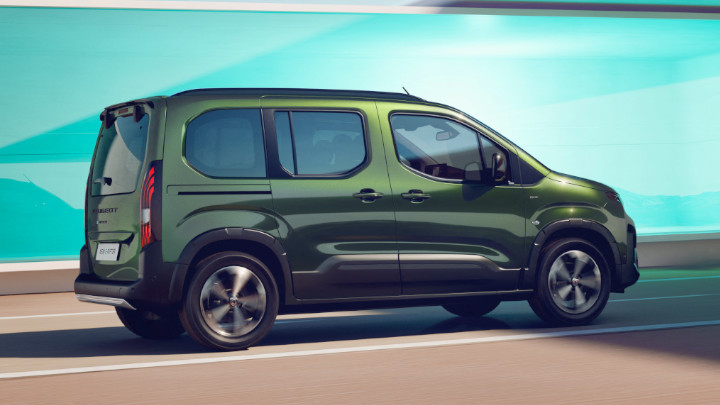 The new E-RIFTER from Peugeot joins the brand's broad all-electric vehicle line-up with a comprehensive range whilst retaining all the character and quality that made this multipurpose leisure vehicle a success throughout its evolution.
New E-RIFTER offers fantastic levels of comfort, space, practicality and a high level of technology, all wrapped up in an updated and enhanced exterior design.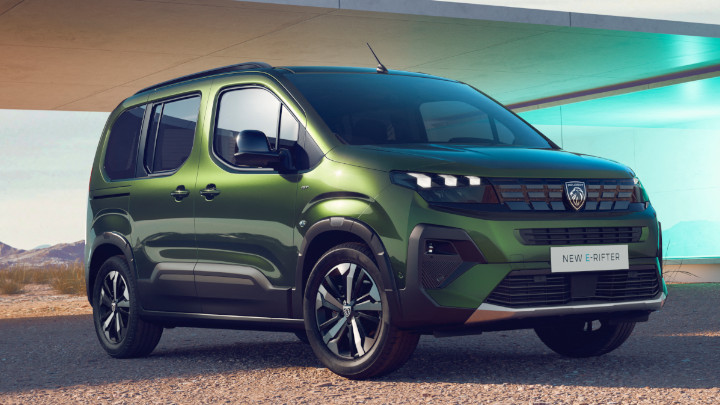 Evolved and refined, the new Peugeot E-RIFTER takes the foundation of the previous generation model, and heightens it to new levels.
It does this by incorporating Peugeot's new design characteristics which includes the striking new radiator grille, encompassing the updated Peugeot shield which we saw first on the all-new 308.
Practicality is still key too, satisfying the requirements for multiple buyers, allowing the new E-RIFTER to provide a solution for those who love a wide range of activities, whilst providing optimum comfort and plenty of space inside the cabin too.
The introduction of a new Sirkka Green (pictured) and Kiama Blue add a layer of sophistication to the overall vibe too.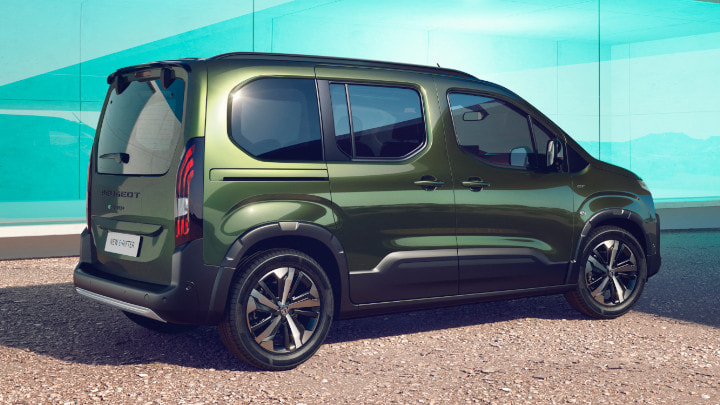 An all-new ergonomic dashboard features in the all-new Peugeot E-RIFTER which comes with the excellent Peugeot i-Cockpit which is available to spec with a new 10-inch high definition central touchscreen.
Safety and technology combine to ensure the new E-RIFTER not only looks good, but ensures passenger safety is paramount too. Therefore, there's a raft of driver safety technologies available including things like lane keep assist, automatic emergency braking and drowsiness alert.
Automatic speed sign recognition, adaptive cruise control and an array of parking assistance options ensure the new E-RIFTER is easier to drive, park and live with on a daily basis.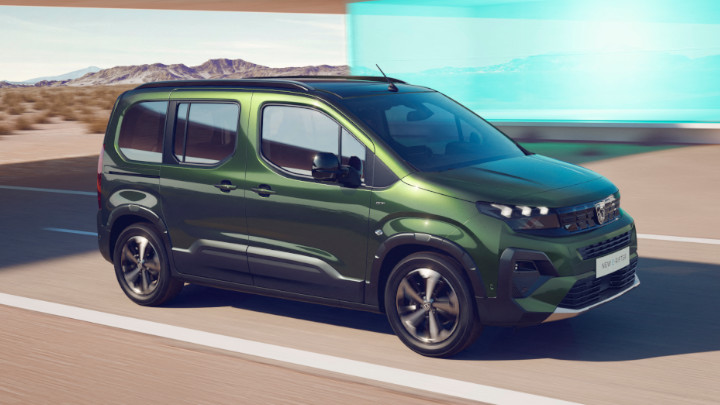 Being fully electric, there's no engine in the new Peugeot E-RIFTER, instead a 50kWh battery is paired with an electric motor, which combine to produce 134bhp, complemented by 260Nm of torque, to ensure smooth acceleration.
The vehicles offer a total electric range of up to 199 miles, and includes a choice of three different regeneration levels, along with three different driving modes.
These modes include Eco - which can be used for optimum range, Power - which can be used for maximum performance and finally Normal - for general driving.
A standard heat pump is also included to improve electric range and passenger comfort.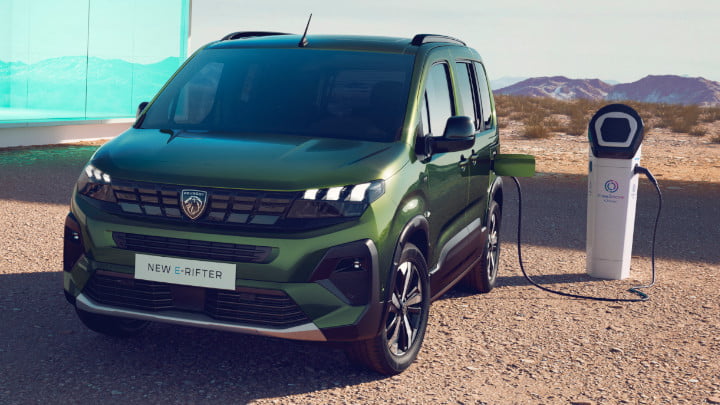 The new Peugeot E-RIFTER comes with a 7.4kW onboard charger with an 11kW three-phase charger available as an option.
The new E-RIFTER also allows rapid charging up to 100kW.
Charging times vary, and will depend on set-up. But as a rule, you can charge the new E-RIFTER in the following ways:
7.4kW AC wallbox charger - full charge taking around 7 hours and 30 minutes
11kW AC wallbox charger - full recharge in 5 hours
100kW DC charger - 30 minutes (from 0 to 80 percent)
The new Peugeot E-RIFTER: Coming soon to Evans Halshaw Peugeot
Impressive electric range, more sophisticated modern looks and still offering plenty of practicality, the new Peugeot E-RIFTER is a fine evolution in this model's history.
If you'd like to find out more information regarding the all-new Peugeot E-RIFTER, or to be first in line when sales start, please contact your preferred Evans Halshaw Peugeot retailer.