Introducing the new Peugeot E-3008
Peugeot has become a name synonymous with innovation and excellence, and the brand has once again raised the bar with the all-new electric E-3008.
This electrifying addition to the Peugeot line-up combines cutting-edge design, an advanced electric powertrain with impressive range, and Peugeot's Panoramic i-Cockpit technology.
Taking the best-loved traits from the award-winning Peugeot 3008 SUV and adding advanced electric technology, the E-3008 combines practicality, performance, and striking design features to achieve an excellent all-round experience.
The brand-new Peugeot E-3008 is part of Peugeot's commitment to offer a comprehensive electric vehicle line-up, and will be on sale from February 2024.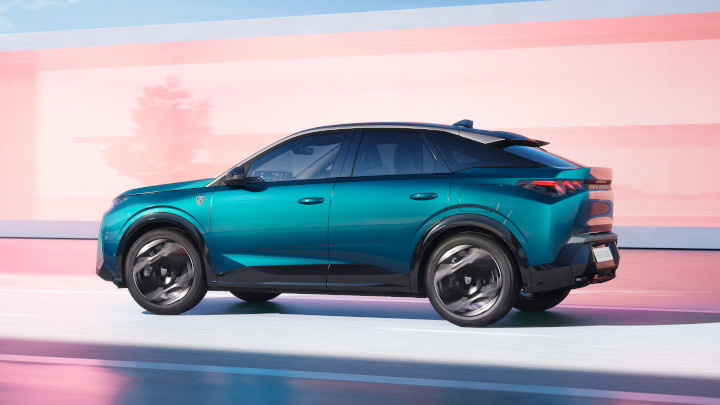 The all-new Peugeot E-3008 sets new benchmarks in electric driving, with an extraordinary range of up to 435 miles in Long Range models, which will do very well for both daily commutes and long road trips.
There are two battery options to choose from: a Standard Range 73kWh unit or a staggering Long Range 98kWh unit. The Standard Range model offers around 326 miles of range, which is still more than impressive considering it's the smallest battery option.
Not only does the E-3008 offer a superb real-world electric range, it provides exhilarating performance and an overall enjoyable driving experience when you get behind the wheel. With power options ranging from 210bhp to 320bhp, there's plenty of versatility on offer to suit your driving preferences.
Self-charging hybrid and plug-in hybrid powertrains will also be available.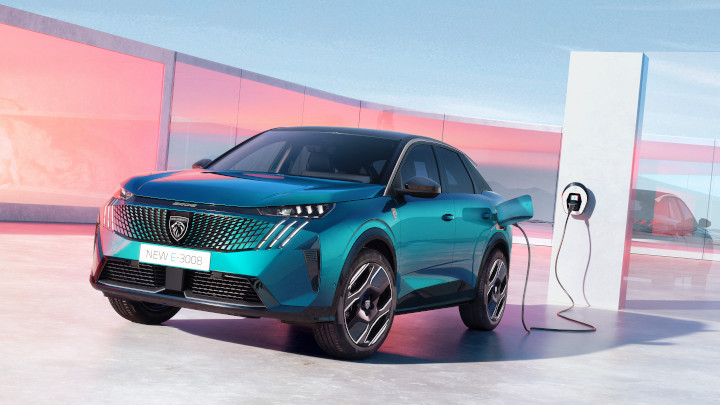 Charging the Peugeot E-3008 is made extremely simple, with all models coming with 160kW DC fast charger as standard. You'll be able to recharge the E-3008 from 20 percent to 80 percent in as little as 30 minutes, or just 27 minutes for the Long Range model.
The new E-3008 also features a V2L (Vehicle to Load) function, giving customers the option of powering an electrical device via the car's high-voltage battery. The system can supply up to 3kW of power.
In order to optimise charging costs, Peugeot has introduced a Smart Charging function, which allows users to adjust the time and power at which the battery of the new Peugeot E-3008 is charged, making life a little more convenient.
The all-new Peugeot E-3008: Coming soon to Evans Halshaw Peugeot
Impressive electric range, cutting-edge technology, and a striking futuristic design are just a few attributes that make the Peugeot E-3008 stand out in the ever-growing electric SUV market.
With self-charging hybrid, plug-in hybrid, and fully electric powertrains available, the E-3008 is sure to suit just about every need and lifestyle.
If you'd like to find out more information regarding the all-new Peugeot E-3008, or to be first in line when sales start, please contact your nearest Evans Halshaw Peugeot dealership.