Introducing the all-new Kia Niro
The all-new Kia Niro is an eco-friendly family car that has been designed with nature in mind and is built using sustainable materials.
It's evident that Kia are taking large strides towards a greener future, with the all-new Niro joining the likes of the Kia EV6 and all-new Kia Sportage in their climate-friendly range of cars.
As well as being built using sustainable and recycled materials, the all-new Niro will come with a choice of hybrid technologies, and will also be available as a dedicated electric vehicle (EV).
The all-new Niro will soon be available through all Evans Halshaw Kia retailers, so we recommend contacting your nearest dealer if you'd like to learn more.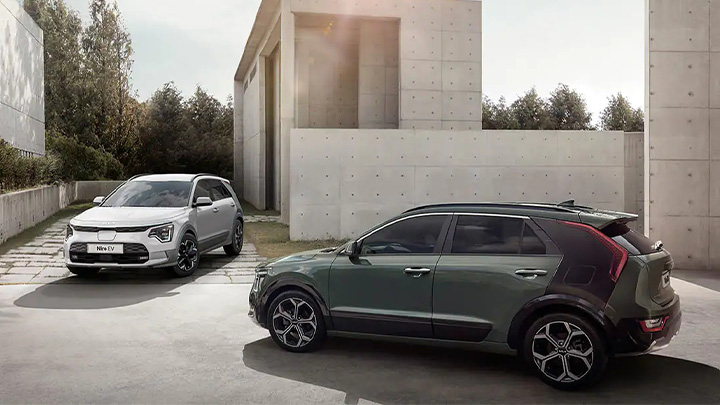 Following the same design language as other new Kia models, the all-new Niro takes inspiration from nature and blends it with a futuristic outlook. A prime example of this is the brand's 'tiger face', which extends from the bonnet and through to the front wings.
The crossover appearance is emphasised by a two-tone body, while a water-based paint that's free from harmful chemicals and isomers is used on the door panels to reduce environmental impact.
Inside, the all-new Niro offers a generous amount of space for passengers in both the front and back to enjoy. The seats now recruit a lightweight mechanism, which translates to more comfort and space inside.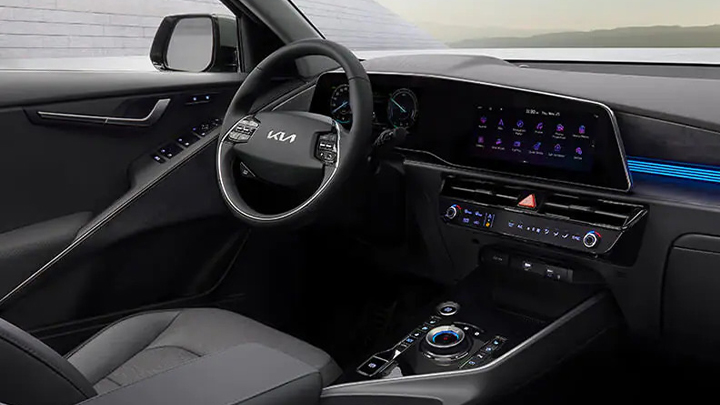 Complementing the futuristic interior design are a host of innovative technologies, one of which is the newly introduced 'Greenzone Drive Mode'.
In essence, it'll automatically transfer the hybrid drivetrains into an all-electric drive mode where required. Using the onboard satellite navigation, it'll do this when you're in a green zone, which includes residential areas, or if you're near a school or hospital.
It'll even recognise your favourite places, including your home or place of work, and register that as a green zone.
The cabin follows a similar eco-friendly theme, with the headlining having been made using recycled wallpaper and the seats from Bio PU with Tencel from eucalyptus leaves. Finishing the irregular, yet aesthetically pleasing interior design is ambient mood lighting.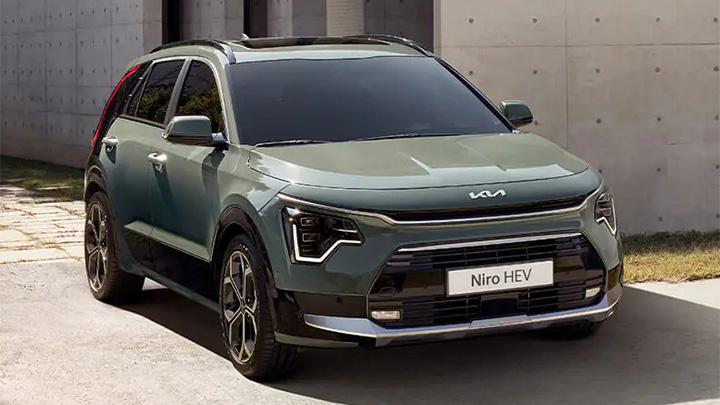 The all-new Niro will be available with three different drivetrains, all of which are engineered to offer excellent fuel efficiency and low/zero emission driving.
You'll be able to choose from the following options:
Kia haven't released any details on the performance or economy figures of the drivetrains yet. However, we'll update this page as soon as more information is released.
All-new Kia Niro: coming soon to Evans Halshaw
The all-new Niro perfectly encompasses the values that Kia have adopted when designing their cars. Not only are the drivetrains guaranteed to offer low running costs and excellent efficiency, but the sustainable and recycled materials used by Kia embody their commitment towards a greener future.
If you'd like to learn more about the all-new Niro, then please contact your nearest Evans Halshaw Kia retailer.