Best Used Rear-Wheel Drive Cars
30th Jul 2021
The art of rear-wheel drive
Not that there's such thing as a 'definitive driver's car', but it's well-established among enthusiasts that you want something rear-wheel drive for maximum thrills.
There's a couple of reasons that rear-wheel drive is favoured among enthusiasts. Firstly, sending the engine's power to the rear of the car typically allows for the better weight distribution, and therefore the vehicle is more balanced.
Secondly, rear-wheel drive cars make for more fun in the corners as you try and find that perfect balance between grip and control. The driving experience is more rewarding as a result.
The problem is that affordable rear-wheel drive cars are slowly diminishing. However, there's still some cracking examples to choose from on the used car market, as we've highlighted below.
Mazda MX-5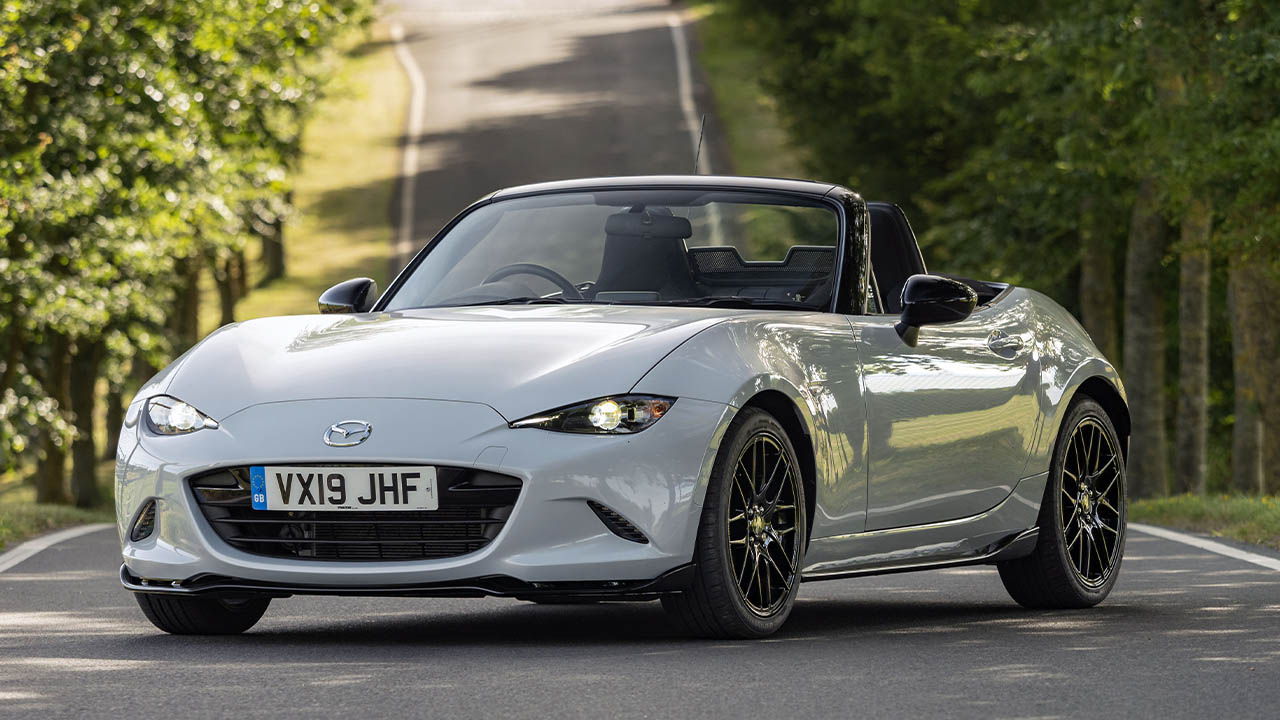 Whenever we create any sort of article that covers fun cars or affordable convertibles, the Mazda MX-5 is always one of the first on the list.
The MX-5 pretty much defined the affordable rear-wheel drive car when the original was released at the tail end of the 1980s. And ever since then, it's gone from strength-to-strength, with the latest technology featuring alongside more safety kit.
However, the core recipe has never changed: small but punchy engine at the front, two seats in the middle, and power sent to the rear wheels. It isn't the fastest car in the world, although the 2.0-litre petrol engine with 184bhp can achieve the 0 to 62mph sprint in a reasonable 6.5 seconds.
What's more, the MX-5 gives you access to countless miles of sky because it's a convertible. Balanced, fun and affordable; no wonder the MX-5 also featured in our list for best used convertibles under £15,000.
Search Used Mazda MX-5
BMW 2 Series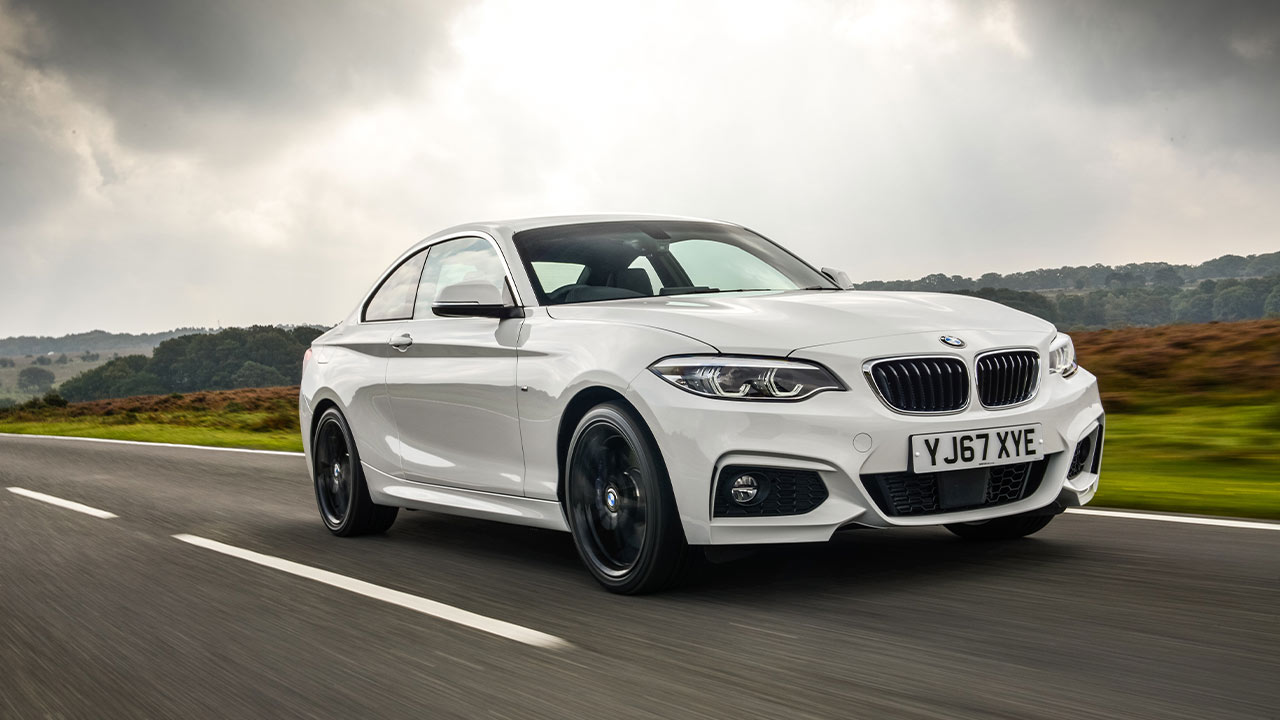 BMW are renowned for making some of the best rear-wheel drive cars going, which may explain why the brand describes their cars as 'the ultimate driving machine'.
Although BMW have a plethora of rear-wheel drive models to choose from - all of which are exceptional - we are going to focus on the 2 Series: a sleek-looking coupé.
Slotting itself between the 1 Series hatchback and 3 Series saloon, the 2 Series you see here was the perfect blend of driving balance and everyday practicality. A variety of different flavours are available, ranging from diesels for long-distance travellers, to full-fat M Performance models with potent engines.
Although the 2 Series' handling and driving experience is sublime, it scores equally high on comfort thanks to its quality cabin design and excellent insulation. In fact, we featured it in our blog that covers the most comfortable used cars.
Search Used BMW 2 Series
Mercedes-Benz C-Class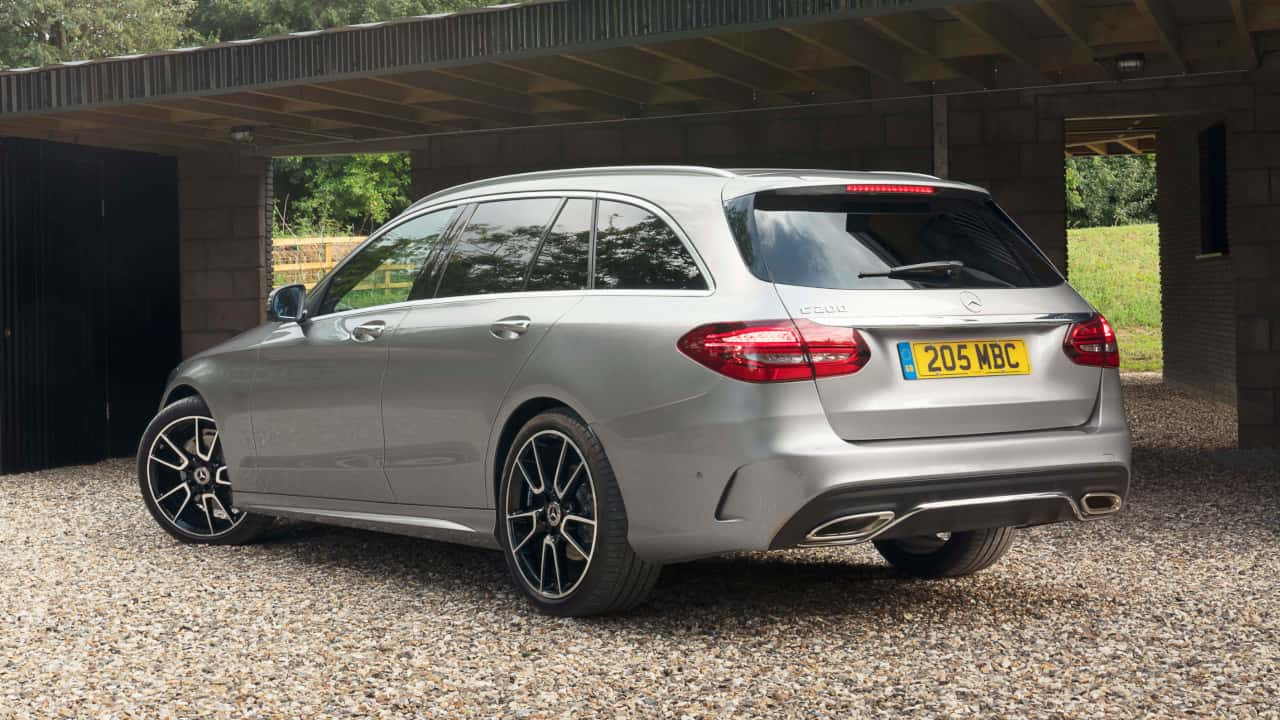 Just because you're after something rear-wheel drive, it doesn't mean you have to opt for a 2-seater sports car or a coupé. That's where the Mercedes-Benz C-Classc-class comes into play.
The C-Class is an elegant executive saloon that has a class-leading interior design and outstanding levels of refinement. Although we've highlighted the saloon, the C-Class is also readily available as a coupé, convertible or estate, so you don't have to compromise on bodystyle should you be set on a Mercedes-Benz.
A wide range of engines are available, all of which allow you to explore the beautifully balanced chassis of the C-Class. The entry-level petrol and diesel engines are fine performers that make for great companions on the daily commute. However, if you have the budget, it's impossible to ignore the AMG models.
Although the model pictured above is a later car, you can pick up an older generation of C-Class for less of an outlay, as we've highlighted in this blog for best used executive cars under £10,000.
Search Used Mercedes-Benz C-Class
Ford Mustang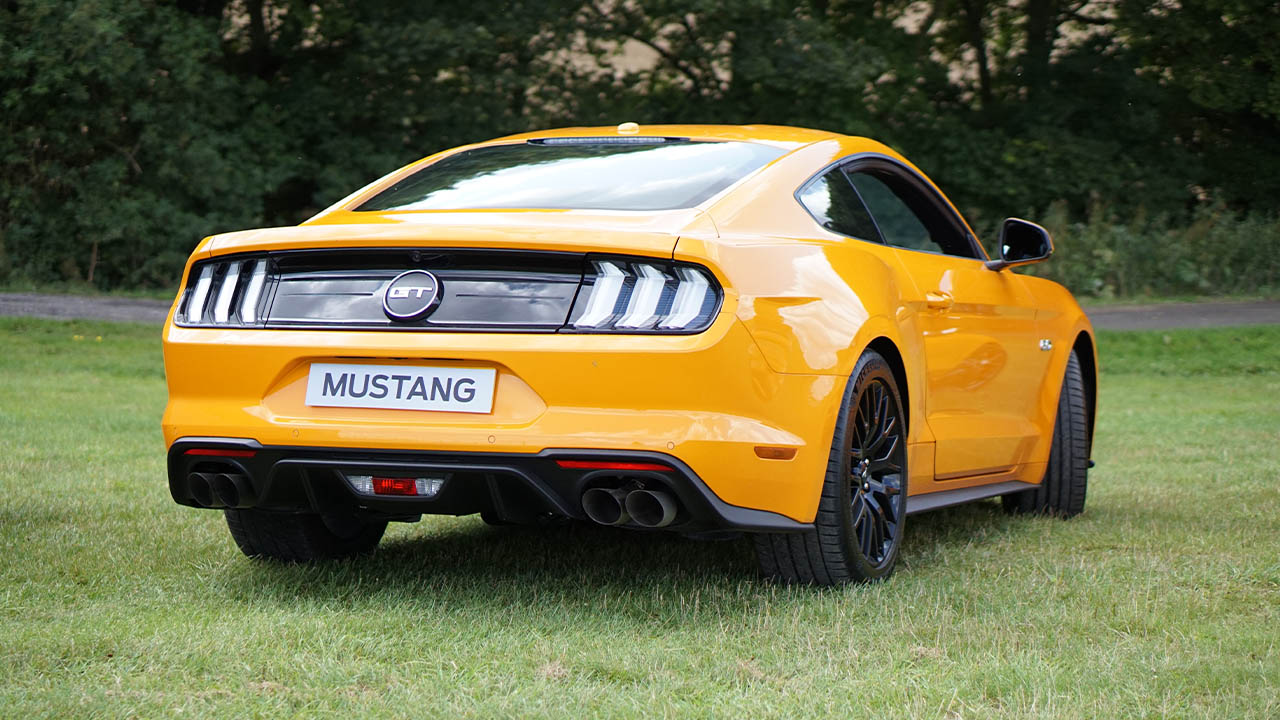 If you want a rear-wheel drive car with a rich heritage, then the Ford Mustang is an affordable way to achieve just that. In fact, we created an article that covers the history of the Ford Mustang in case you want to learn more.
The Mustang is the only muscle car on this list. A strong presence and large proportions are only eclipsed by the performance that's on offer, which comes courtesy of a large 5.0-litre V8 petrol engine and a 2.3-litre EcoBoost petrol.
If you're after maximum drama, then the larger V8 engine is essential. However, we wouldn't blame anyone for opting for the smaller engine since it's punchy and more efficient.
As a driving experience, the Mustang is something special. From the way it looks to the manner in which it captures the attention of onlookers, few cars beat it at its price point. You can read more about the Mustang's driving experience in this review.
Search Used Ford Mustang
Toyota GT86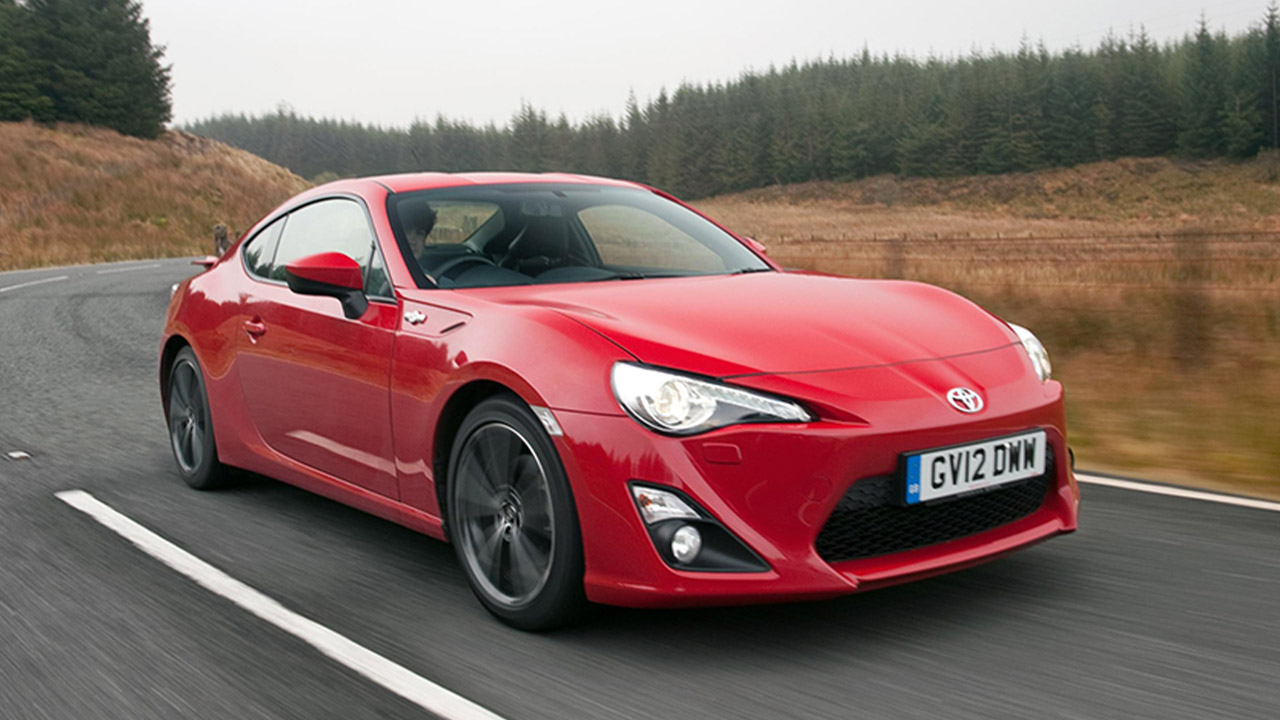 Toyota played a bit of a blinder when they introduced the GT86 back in 2012. The company, which was (and still is) renowned for sensible hybrid vehicles, surprised many when they released this low-slung coupé with a small naturally-aspirated engine.
The GT86 was met with a sea of critical acclaim upon release because of its immensely capable chassis that was geared towards fun. With a 2.0-litre petrol engine producing 197bhp, the GT86 was never about outright speed, but more about how much speed you could carry through a corner.
However, once you'd had your fun down some back roads, the GT86 would happily settle down and return good fuel economy. As a result, it's a great rear-wheel drive for everyday life.
The GT86 represents incredible value on the used car market these days, which explains why it featured in our blog for best used sports cars under £10,000.
Search Used Toyota GT86
Discover your next rear-wheel drive car with Evans Halshaw
Although rear-wheel drive cars are slowly diminishing, it doesn't mean you can't pick up a great car for a reasonable outlay. Each of the cars above have their own unique quirks and selling points, yet they all share one unique trait that many cars don't have: they're rear-wheel drive and sublime to drive.
If none of the cars above have quite tickled your pickle, then you can discover more great cars by exploring the blogs we've posted below. Alternatively, you can explore our blog section, which is regularly updated with fresh content.