Vauxhall Introduce Sporty Vivaro Van
06th Oct 2022
By Chris Russon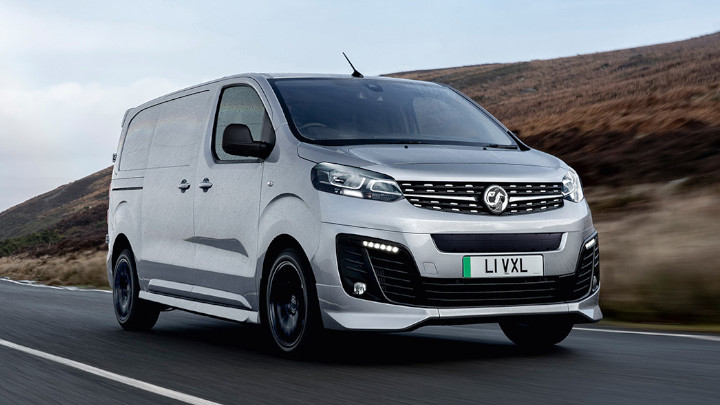 Vauxhall has introduced a sporty GS trim level to the Vivaro and Vivaro Electric medium vans, with both models featuring styling updates and an upgraded interior.
The move comes as Vauxhall is streamlining its LCV line up by replacing Dynamic, Sportive, Elite and Edition trims by two new Prime and Pro grades.
The revised range simplifies the Combo, Vivaro and Movano line up by offering a clearer choice between vehicles as well as adding greater connectivity and improved technology.
At the same time, the revised range greatly improves the value proposition for customers with list price reductions of up to £7,500.
In the Vivaro line up, GS trim becomes the range topper with prices (excluding VAT) for the new Vivaro GS and Vivaro Electric GS start from £41,000 and £55,000.
The Vivaro GS range is set apart with various styling updates. At the front, a new lip spoiler adds to the vehicle's road presence. To compliment the sharper front profile, the GS is further enhanced by the addition of side skirts with integrated front mud guards.
The rear of the vehicle also receives GS specific features, including an integrated two-piece spoiler to improve stability when the vehicle is unladen. There's also a new rear bumper, which integrates with the rear spoiler and side skirts.
Inside, eco-leather seats that are more resistant to wear and chemicals, with GS logos are now standard across both models.
Adam Wood, marketing director for Vauxhall, said:
"The GS offers something very unique to LCV buyers. With unique looks and interior updates, it not only stands out on the road, but also maintains the practicality and versatility the Vivaro is known for. Vauxhall is known as one of few manufacturers able to offer British businesses a fully electric van across our entire line-up, and we're continuing that with the GS – available on both Vivaro and Vivaro Electric models."
GS trim will be available on the Vivaro Electric – currently the UK's best-selling electric light commercial vehicle – exclusively in Panel Van configuration.
With a 75kWh battery, the Vivaro Electric GS has a zero emissions range of up to 189 miles. It supports up to 100kW rapid charging, with an 80 percent charge taking just 45 minutes, as well as boasting a maximum load volume of 5.8m3 and a payload of 1,000kg.
Vauxhall will offer GS trim on Panel Van and Doublecab versions of the Vivaro, powered by a new version of its 2.0-litre Turbo D diesel engine. It now produces 178bhp – an increase of 35bhp – and is paired with an 8-speed automatic gearbox.
In Panel Van guise, the Vivaro GS produces just 145g/km of CO2 and can achieve up to 51.3mpg.
Prices correct as of 05/10/2022 and are subject to change.