Introducing the New SEAT Leon
The all-new SEAT Leon has undergone a total revamp is the brand's safest, most technologically advanced car ever. It's a familiar shape - still a well proportioned and good-looking hatchback - but now features more equipment, more technology and more refinement.
Available as both a hatchback and as an estate, it promises to deliver an enhanced all-round driving experience for owners.
It will also offer lower running costs thanks to ultra-efficient petrol and diesel engines as well as the option of petrol-electric mild and plug-in hybrid models too.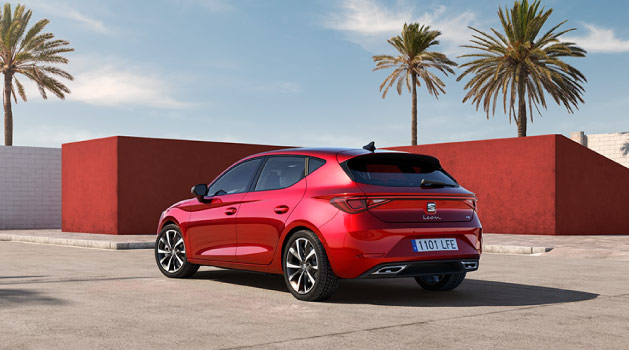 Building on the appeal of the previous generation, the all-new Leon has a stronger, more purposeful exterior design that features an updated front end and sharply-styled rear. It retains its sportiness while bringing an extra level of confidence and elegance to the family hatchback scene.
It's slightly longer than the previous generation Leon, which translates into extra legroom for rear passengers. It hasn't got bigger all-round however - it's actually 18mm narrower which results in a slender exterior look.
In terms of practicality, the boot size is at the top of its class and will easily swallow shopping bags, pushchairs or both. The estate version offers even more room without compromising the car's sporty character.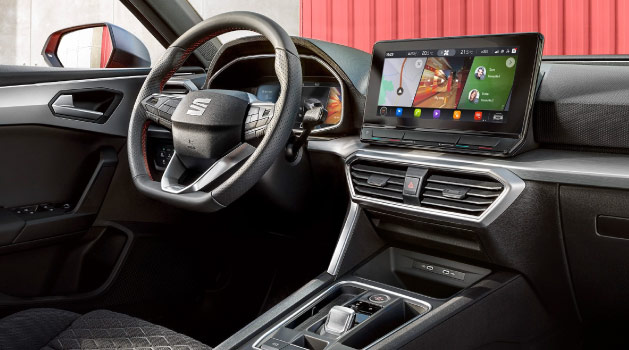 On the inside of the all-new Leon you'll find a fair amount of next-generation technology - SEAT proudly proclaim this car as the most advanced vehicle they've ever produced.
The first item you'll notice is the SEAT Digital Cockpit - made up of a 10.25-inch digital instrument cluster and 10-inch touchscreen infotainment system, both of which are totally configurable to your needs and preferences.
Every all-new Leon comes with keyless start, 2x USB points in the front, alloy wheels, air con and LED headlights as standard. Move further up the model range and you'll find advanced features such as three-zone climate control, wireless smartphone charging and adaptive cruise control thrown in as well - impressive stuff.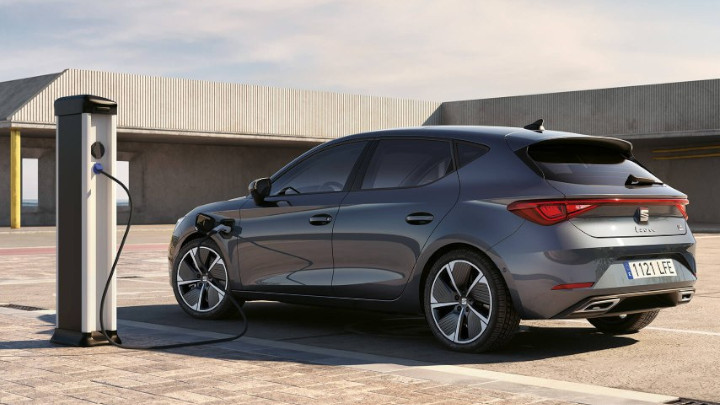 This is the first ever Leon to be offered with petrol, diesel, mild-hybrid and plug-in hybrid variants, giving you the luxury of choice between all the most popular latest-generation engine options.
1.0, 1.5 and 2.0-litre petrol engines are offered in a variety of different power outputs that range from 108 to 187bhp, while both 113 and 148 bhp diesels are offered too. Manual and seven-speed DSG automatic transmissions are offered, depending on your preference.
Continuing the theme of choice, hybrid Leon models come in two different formats - mild hybrid (eTSI) and plug-in hybrid (eHybrid). Read more about the hybrid variants of the all-new Leon.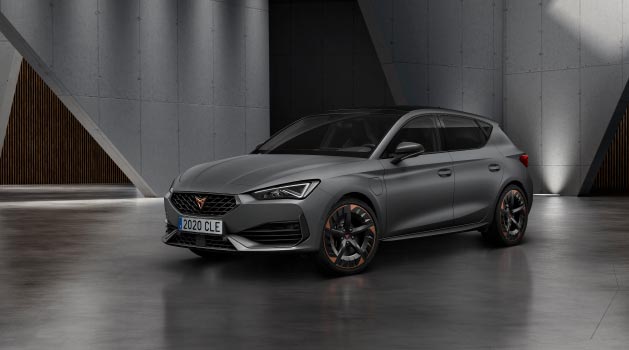 Bringing a new level of power and performance to the range, the New CUPRA Leon - available as both a hatchback and as an estate - is available with power outputs ranging from 242 to 306bhp. With all this power, the 0-62mph sprint is dealt with in under five seconds, which is impressive for such a well-rounded family car.
Adaptive Chassis Control ensures surefootedness across a wide range of road surfaces and weather conditions by monitoring the road and instantly adjusting the car's set-up in real time.
Exterior design is characterised by more aggressive styling and subtle touches such as the 19-inch alloy wheels and copper-coloured Brembo brakes. It's also available as a plug-in hybrid, too.
Register your interest in the new SEAT Leon
The latest generation Leon is the safest, most technologically advanced and the most efficient car that SEAT have ever produced. It's testament to the brand's never-ending advancement that they can combine all of this technology and safety into a family hatchback that remains affordable for the masses.
To experience everything that the all-new Leon has to offer, please register your interest at Evans Halshaw SEAT. They will contact you as soon as it arrives at our dealership ready for you to take a test drive and see just how far this family-favourite has come.
We will use the information you provide on this form to be in touch with you and to provide updates in relation to the SEAT Leon New Model Launch. Please let us know all the ways you would like to hear from us:
You can change your mind at any time by clicking the unsubscribe link in the footer of any email you receive from us, or by contacting us at hello@evanshalshaw.com. We will treat your information with respect. For more information about our privacy practices please view our Privacy Notice. By clicking below, you agree that we may process your information in accordance with these terms.