All Peugeot Cars to be Available with Electrified Powertrains From 2023
05th Oct 2022
By Chris Russon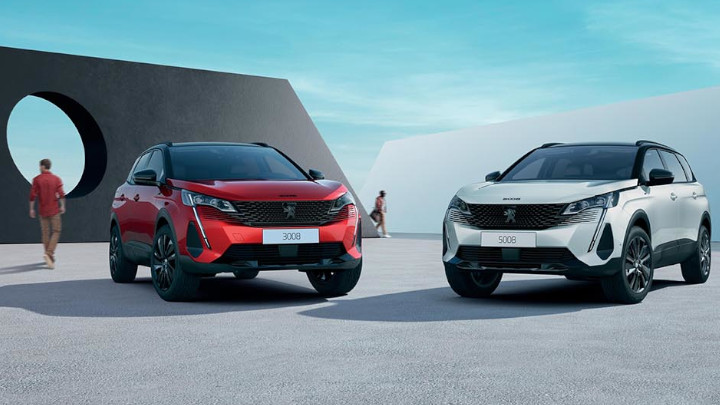 All vehicles made by Peugeot will be available with electrified powertrains from 2023.
A new hybrid powertrain is being added for the Peugeot 3008 and 5008, and the brand will offer the best range so far on the popular Peugeot e-208. The fully electric e-308 and e-308 SW will also launch in 2023.
From the first half of 2023, all Peugeot models will be available with one or more electrified powertrains.
This will give Peugeot the widest 'e-choice' in Europe and will see the brand take a further step towards its goal of offering only battery electric vehicles models in Europe by 2030.
Already, all three of its light commercial vehicles are offered with a fully electric powertrain.
2023 will be an 'electric year' for Peugeot, with the brand introducing new models and technologies to its range.
Peugeot will be the first Stellantis brand to launch the group's new generation of hybrid powertrains, once again emphasising its desire to give as many people as possible access to electrified mobility.
First offered on the Peugeot 3008 and Peugeot 5008 before being extended to other models in the range, this new generation hybrid technology combines efficiency and ease of use.
It's the first time an electrified powertrain has been offered on the Peugeot 5008.
It consists of a new-generation 134bhp PureTech petrol engine, coupled with a new electrified dual-clutch gearbox. With a 48V battery that's recharged while driving, this technology offers extra torque at low revs and a 15 percent reduction in fuel consumption.
It also enables zero-emission driving for around half-a-mile at low speeds and for short distances in the city.
The Peugeot range of fully electric models will be expanded in 2023 with the arrival of the new e-308 and e-308 SW making it one of the first European manufacturers to offer a fully electric estate car.
Peugeot has also confirmed the future launch of the e-408 alongside the plug-in hybrid versions of the new fastback. The Peugeot e-408 will round out a fully electric range that includes the e-208, e-2008, e-308, e-308 SW, e-Rifter and e-Traveller.
The e-208 will undergo some major developments in 2023, namely with the introduction of the new motor that is featured in the e-308.
The e-208's maximum power output will increase by 15 percent, from 136bhp to 115 156bhp.
Efficiency has also been optimised, providing the e-208 with a 10.5 percent increase in range, rising to 248 miles.
The Peugeot 308 and 308 SW plug-in hybrids are available in two power levels, 180 or 225 bhp, and offer up to 41 miles equivalent all-electric range.
Additionally, the Peugeot 3008 offers a choice of rechargeable hybrid engines, either 225bhp or 300bhp with all-wheel drive, with up to 40 miles possible without using the combustion engine.
Finally, the Peugeot 508 is available as a Fastback and an SW, with a 225bhp plug-in hybrid engine or a 360bhp sports engine and four-wheel drive for the Peugeot Sport Engineered versions.
Peugeot's plug-in hybrid technology is also being put to the test on the track by the Peugeot 9X8 Hybrid hypercar, which has been racing in the World Endurance Championship since July 2022.