What is Ford Pro™ software?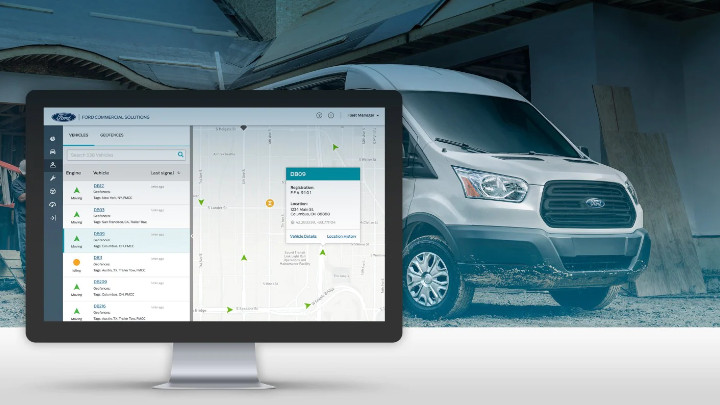 Your fleet of vehicles is at the heart of everything you do, and any downtime can result in your business losing out.
With Ford Pro™ software, you're able to make the most of various digital, always-on services, to ensure your fleet management, safety and security, vehicle uptime, and overall business productivity are performing at their best.
After listening to the people managing and driving fleets of commercial vehicles, Ford Motor Company have created a variety of powerful solutions and smartphone applications to address the daily challenges faced within the commercial vehicle world.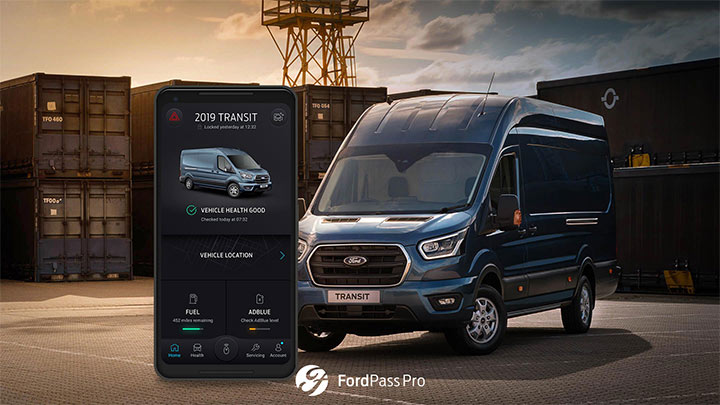 FordPass Pro is a smartphone application that allows you to manage a fleet of up to five vehicles at your fingertips. From booking servicing and maintenance work, to alerting you of any security or vehicle health issues, it allows you to take control in a convenient manner.
It's available on a variety of Ford commercial vehicles and can even be connected to the FORDLiive application, a connected uptime system that ensures your van or pickup always gets the service it needs.
Discover FordPass Pro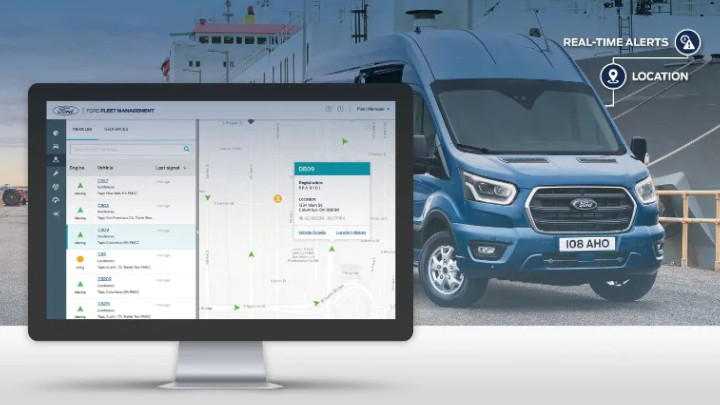 Subscribing to the Ford Telematics service unlocks a heap of services and benefits to make fleet management more simple, productive, and efficient.
You're able to integrate Ford Telematics across your whole fleet, and that includes non-Ford models that are compatible with the third party plug-in modem, giving you greater insight into a wide range of data points.
If an electric vehicle is part of your fleet, then Ford Telematics can give you the tools to make sure your business stays on track. Features such as health monitoring ensures your vehicle is kept in prime condition, while live maps and data can give your drivers all the information they need.
Other handy tools within the Ford Telematics service include a smartphone app that provides live updates on a variety of elements including vehicle security, as well as in-vehicle coaching on compatible vehicles to help your drivers improve their on-road performance.
Ford Telematics Essentials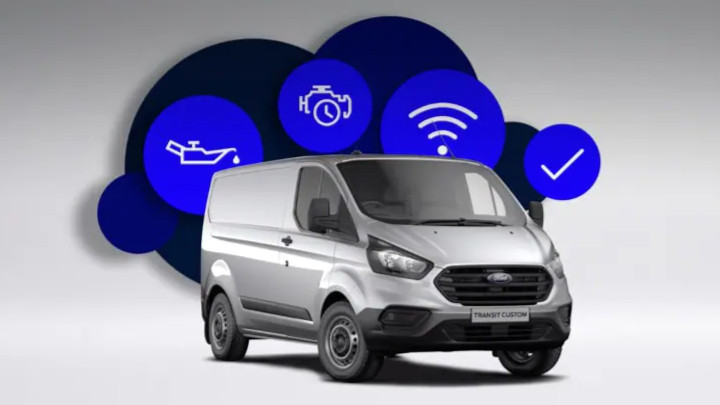 When you buy any new Ford commercial vehicle, you'll be able to access a wealth of powerful data points through Ford Telematics Essentials.
As a complimentary web-based fleet management tool, Ford Telematics Essentials displays your vehicle health data, so you can plan and execute operations seamlessly and give your fleet the edge.
You can also connect Ford Telematics Essentials to the FORDLiive app, making routine servicing and maintenance faster and easier.
Make an Enquiry
Ford Telematics Compared

Discover Ford Pro™ Software with Evans Halshaw
The suite of Ford Pro™ software gives you the power to manage your fleet to optimal levels of performance. With a variety of helpful apps and tools available, you can choose to utilise the ones that will be most effective for your business.
If you'd like to find out more information on the Ford Pro™ software, or need help setting it up, please contact your nearest Evans Halshaw Ford Transit Centre.