Keeping your business healthy
FORDLiive has been designed to reduce downtime by up to 60 per cent by enabling smarter maintenance decisions and a faster turnaround. All technical support - which is delivered through dedicated FORDLiive Centres and our Transit Service Centres - is data-driven and ensures your van(s) gets the best possible service.
Registering for FORDLiive is a simple process that can be completed via FordPass Pro if you're a small business, or through Ford Telematics if you own a fleet.
Essentially, if you're looking to minimise downtime for your business and keep your van(s) in good working order, then FORDLiive is essential.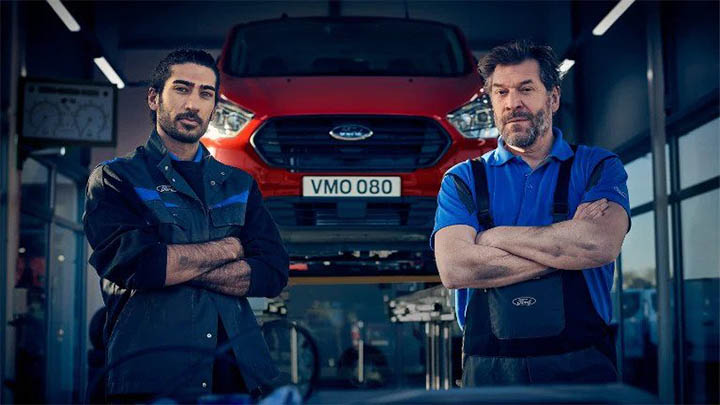 The benefits of FORDLiive include:
Our Transit Service Centres

can identify any required work before your vehicle arrives with us

Using the data gathered, we can recommend the best maintenance schedule to keep your business moving
In addition to identifying the work required, our Service Centres can prepare for your appointment in advance, ultimately reducing your waiting time
Dedicated FORDLiive Centres and FORDLiive agents are on hand and ready to assist you with the maintenance of your van(s), ensuring you're getting the best possible support for your business
Connects with FordPass Pro or Ford Telematics to further assist you with maintenance
You can depend on Evans Halshaw Ford
At Evans Hashaw Ford, we want to ensure your van or fleet is maintained to the highest of standards while ensuring downtime is kept to an absolute minimum. With FORDLiive supporting our qualified technicians with valuable data, keeping your business moving forward has never been simpler.