Keep your business moving with Evans Halshaw
At Evans Halshaw Ford we know how important it is to keep your business moving, so we're bringing something special straight to your door.
Introducing Ford Mobile Servicing, which ensures that any maintenance or warranty work can now be carried out right on your business premises. The service is really handy and beneficial to your business, reducing valuable downtime and also waiting time if one of your vans needed to be sent away for repair or service.
Our Ford Mobile Servicing is carried out by highly trained Ford-approved technicians, using Ford-approved equipment and fitting Ford genuine parts. Most repair costs to your vehicle are likely to be covered by the Ford manufacturer warranty too.
Available Services:
Routine Service & Maintenance
Repairs
Warranty
Diagnostic
Recall
Benefits of Ford Mobile Servicing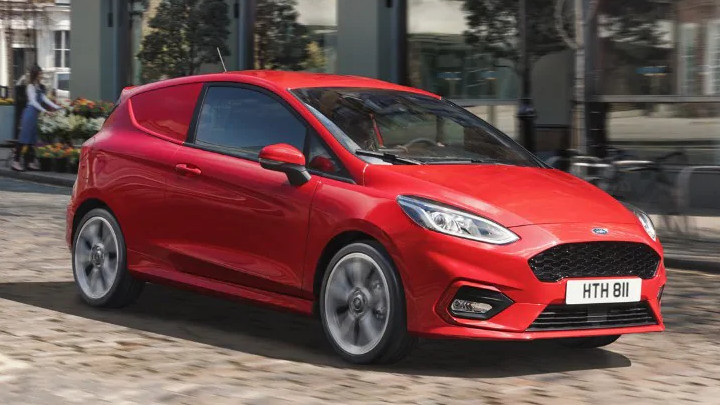 There's a number of benefits to having your car or van maintained through our mobile servicing offering, which include:
A quick, convenient and efficient service
We come to you
State-of-the-art Ford Diagnostic Equipment (IDS)
Fully qualified Ford technicians will work on your vehicle
Genuine Ford manufacturer parts are used, promising quality
There will be a reduced vehicle downtime
Save on fuel and time when arranging to take a single vehicle into a garage
Get multiple vehicles serviced at the same time
Qualifying Ford Mobile Servicing Locations
Frequently Asked Questions (FAQs)
Is mobile servicing available for cars and commercial vehicles?
Yes, the mobile service van can come to your business premises to look at both your business' cars and vans.
Do I have to be a Fleet customer to use the service?
Is mobile service work covered under warranty?
One of the great things about the mobile service vehicle is that it can carry out minor warranty repairs and recalls as well as service. It can also carry out a number of general maintenance repairs such as brakes and lighting.
When is the mobile service van available to book?
The mobile service van is available Monday to Friday: 8:30am until 5:00pm.
Are there any extra costs?
Another great thing about the mobile service van is that there is no extra charge. It is there to help our customers out! We will come to you and make your life easier.
Are roadside breakdowns covered?
Unfortunately roadside breakdowns are not covered by the mobile service van. However, we will repair a vehicle at a customer's home or work premises as long as it is off the road.
Is mobile servicing covered in my Ford Service Pro agreement?
Yes, the mobile service is part of the Ford Service Pro program.
Am I eligible for Ford Mobile Servicing?
Any Ford customer is eligible for the service.