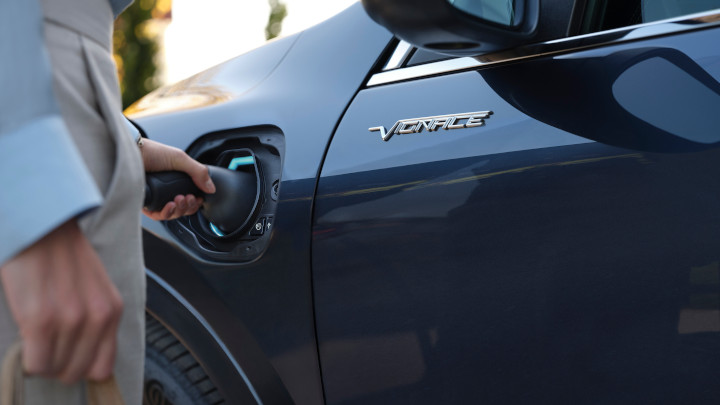 If you're looking to buy a new Ford car or van that needs to be plugged in, you may be wondering what charging solutions are available.
With access to over 300,000 public charging stations via the BlueOval™ Charging Network, as well as home charging and business headquarters solutions, charging your Ford couldn't be more convenient and straightforward.
You're also able to connect your vehicle to a smartphone device with the FordPass and FordPass Pro applications, putting control at your fingertips. Pay for public charging, plan a trip, or schedule charging cycles, it's all in one place to make owning a plug-in vehicle that bit easier.
Different Types of Charging Available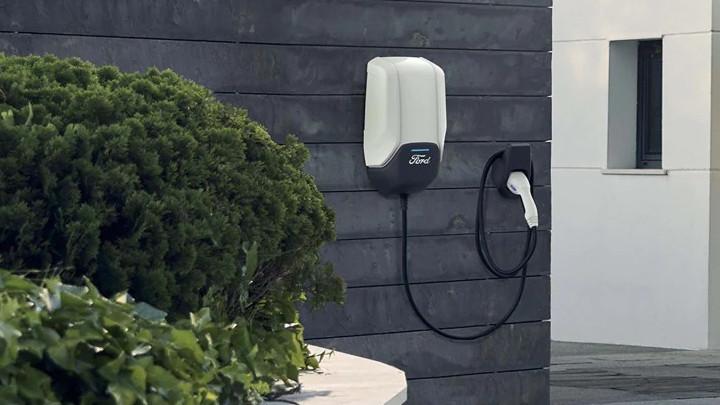 Home Charging
If you want to charge your electric or plug-in hybrid at home, you have two options. The easiest way is by using a 3-pin domestic socket, but when using this method, charging times can be significant. It's a suitable way of charging if you're not in a hurry, but if you need to be back on the road sooner, we'd recommend a home charging point like the Ford Wallbox.
The Ford Wallbox is a designated charging station that's mounted on the outside of your house, giving you the capability to charge your vehicle up to five times faster than when using a 3-pin socket. It's the fastest home charging solution available, and can also be linked to the FordPass applications to give you more control.
Ford Mustang Mach-E home charging times compared:
3-pin socket: Up to 36 hours
Ford Wallbox: Up to 10 hours 15 minutes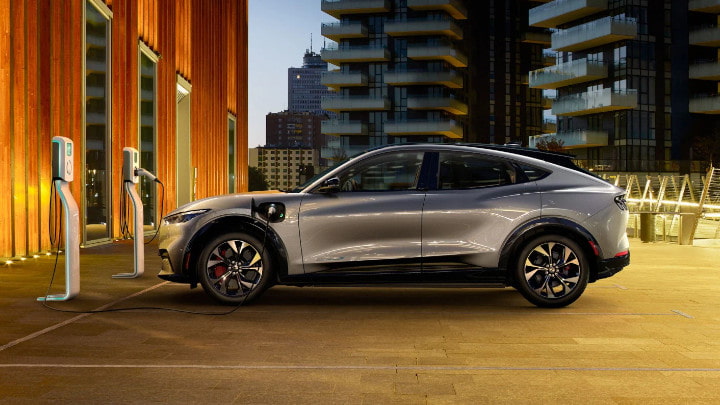 Public Charging
With an expanding collection of charging points as part of the BlueOval™ charge network, we've got you covered when you're out and about in your hybrid or electric Ford. Public charging is often much quicker than home charging, which is ideal if you need to top up in a quick fashion.
With charging points at popular locations such as supermarkets, shopping centres, and public car parks, you're never too far away from one of 300,000 BlueOval™ charging points across Europe. BlueOval™ and your FordPass or FordPass Pro mobile application work together to make finding, managing and paying for charging hassle-free.
You'll come across multiple charging points with differing charging speeds, including a network of IONITY high power chargers of up to 350kW. The faster the speed of the charger, the shorter the time you'll be waiting for your car to be recharged. A Ford Mustang Mach-E can be charged from 10 to 80 percent in as little as 90 minutes when using a 50kW DC charging station.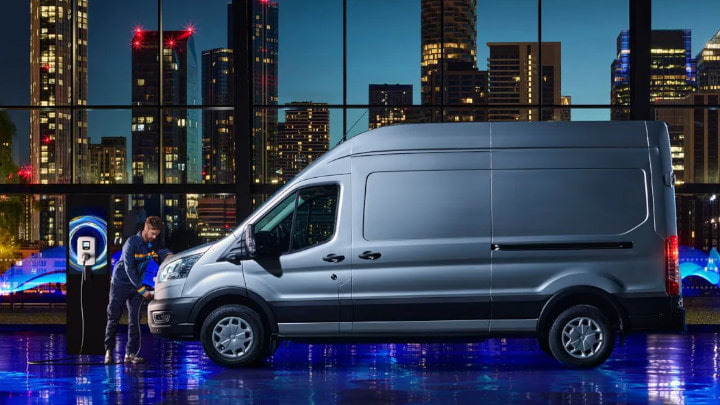 Fleet Depot Charging
We understand that some businesses require a comprehensive charging network to ensure its vehicles are ready for each and every working day. However, no two businesses are the same, so we can help you find and construct a charging network that suits your specific needs.
After an initial assessment of your current capabilities and required needs, you can select a variety of charging solutions to be implemented at your depot. From managing the installation project, to providing support should anything go wrong, Ford is with you every step of the way.
Charging times and methods can differ from business to business, depending on infrastructure, but depot charging often works in a similar way to charging from a public charging station or home wallbox.
Factors that affect EV range
Weather Conditions
To keep the battery at optimal operating temperatures, your EV range may be reduced when it's noticeably hot or cold outside.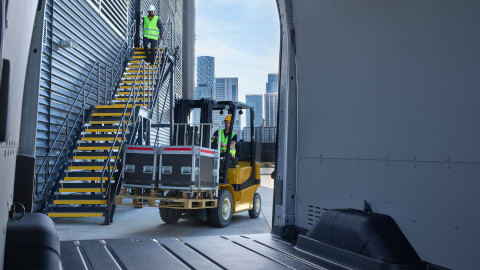 Payload
The more weight you're carrying, the lower your EV range, as your vehicle is having to work harder to get you moving.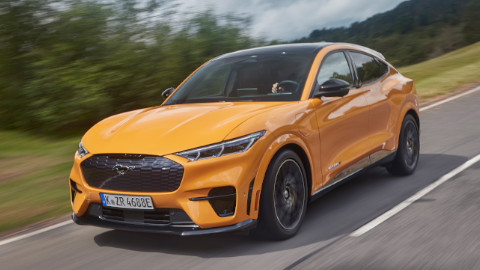 Driving Style
The way you drive can be a major factor when it comes to EV range, a smooth driving style will see you get the most out of a charge.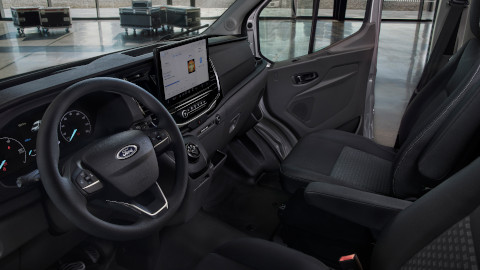 Battery Use
If you're constantly using air conditioning and other gadgets, your overall range may be reduced as it draws more energy from the battery.
Discover Ford hybrid and electric with Evans Halshaw
Charging a Ford car or van is easier than ever thanks to an extensive network of public charging stations and convenient home charging solutions. If you're interested in a hybrid or electric Ford, and would like further information or advice, please contact your nearest Evans Halshaw Ford dealership or Transit Centre.