Introducing the all-new DS 4 E-TENSE
Just as elegant and stylish as the petrol and diesel-powered DS 4, the DS 4 E-TENSE is a plug-in hybrid (PHEV) model with enhanced efficiency and the ability to be driven in all-electric mode.
Despite being a PHEV model, it's just as practical as the traditional DS 4 with the same-sized boot of 430 litres.
Due to arrive in Evans Halshaw DS Salons soon, the DS 4 E-TENSE will be appealing for drivers who like both hatchback and Coupé SUV bodystyles and want to move away from conventionally-powered vehicles.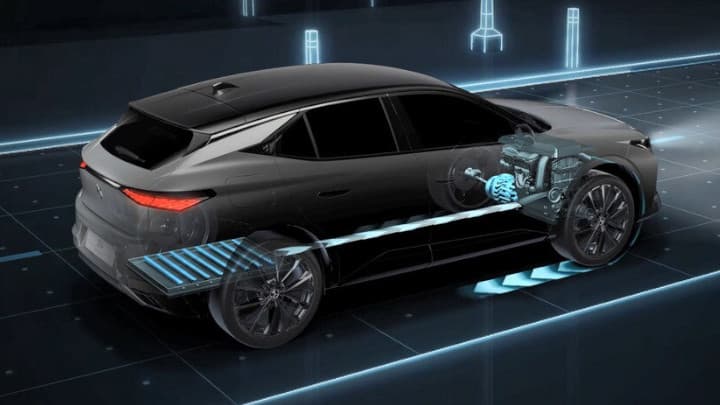 Being a plug-in hybrid model, drivers can benefit from a pure electric driving mode. In fact, over 30 miles (WLTP combined cycle) can be travelled in the DS 4 E-TENSE without engaging the turbocharged 178bhp 4-cylinder petrol engine or producing any tailpipe emissions.
Although efficiency is the focus with a PHEV, performance hasn't been compromised. The DS 4 E-TENSE actually has a combined power output of 222bhp, thanks to the addition of a 108bhp electric motor, making it as powerful as the most potent petrol version.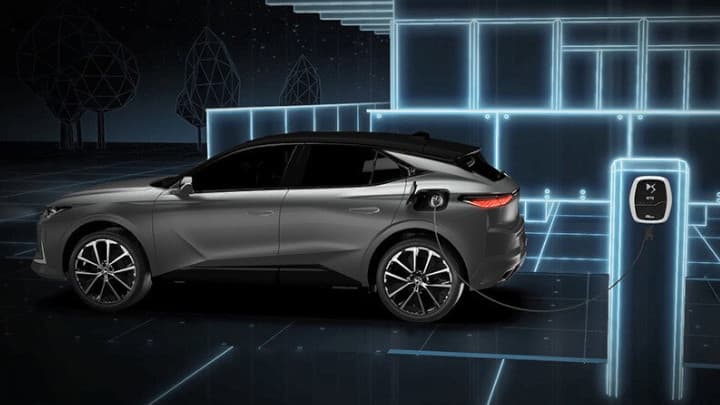 There's currently no information on charging times for the upcoming DS 4 E-TENSE but you'll be able to charge the vehicle at home, work or at one of the thousands of public charging stations located around the UK.
Coming soon to Evans Halshaw: the all-new DS 4 E-TENSE
Efficiency has been enhanced without compromising on performance or practicality in the DS 4 E-TENSE.
Combining all the qualities from the classy and unique looking DS 4 with the benefits of a PHEV model, the premium electrified car is sure to be a hit when it arrives into Evans Halshaw DS Salons soon.
If you'd like to be kept up-to-date on the DS 4 E-TENSE, please contact your nearest Evans Halshaw DS Salon.