Petrol Prices
Here in the UK, petrol prices never seem to go down do they? It's therefore normal that we have become accustomed to paying a considerable amount for our petrol, but have you ever wondered how much you would pay for petrol in other countries around the world?
Using data from globalpetrolprices.com we've compared just how much would it cost to fill your car from empty in another country. Some results are properly surprising, so let's take a look at our findings...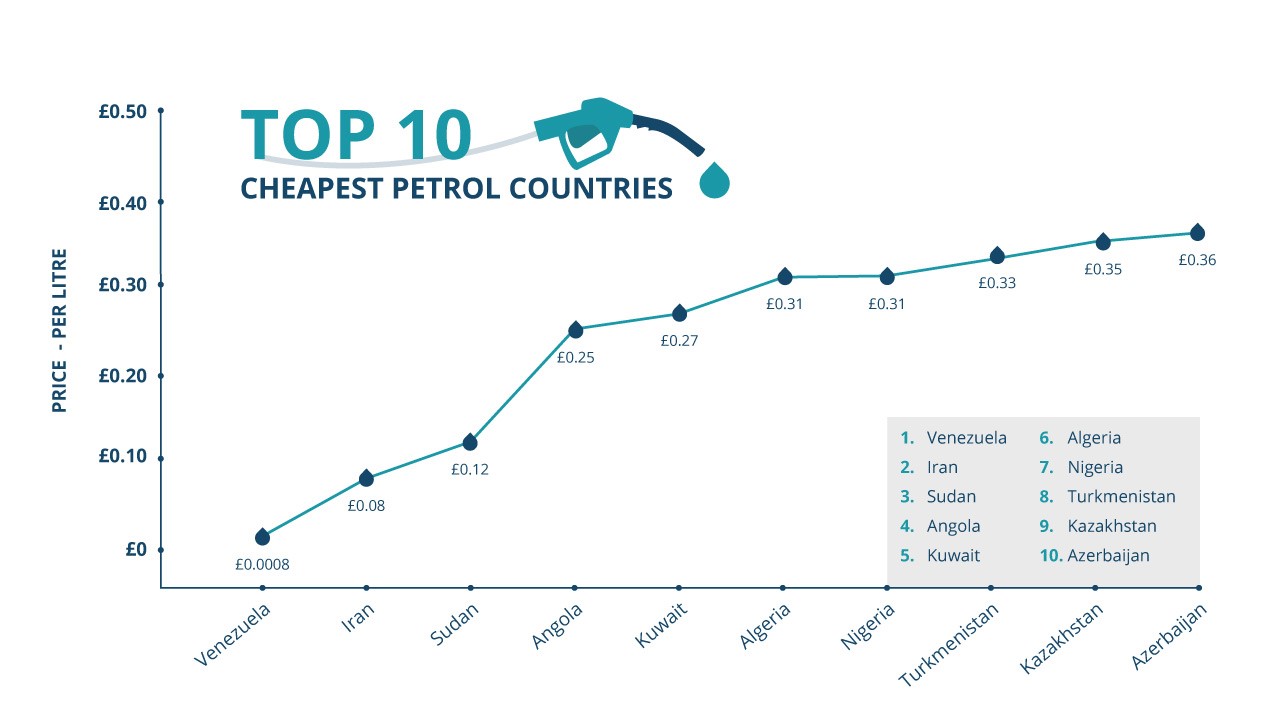 Top 10 Cheapest Petrol Countries
Here we see the Top 10 countries that pay the least amount of money for their petrol. Venezuela is the world's cheapest country to buy petrol, where amazingly it costs much less than 1 pence (GBP) a litre.
This is because it is home to some of the biggest oil reserves in the world. But it is also a country where income is very low too. You will also notice that oil-rich middle Eastern countries are also amongst the cheapest places in the world to buy petrol, some again being known for low incomes.
The real question everyone wants to know though is how much would it cost to fill up some of the UK's most popular or sought-after cars in these countries? We have also included a few of the most expensive countries to buy petrol in, as a comparison. Let's begin with the UK's best-selling car...
Ford Fiesta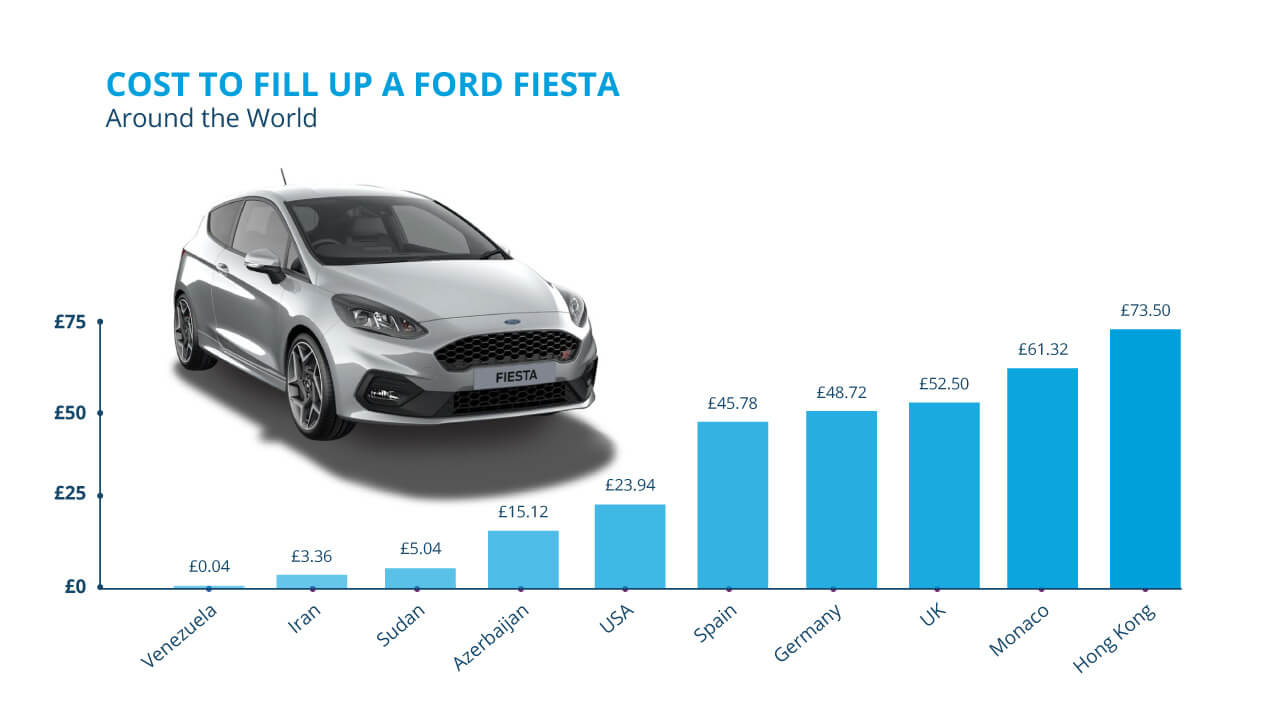 The Ford Fiesta is indeed the UK's best-selling car, and has been year after year. In the UK, from empty it would cost approximately £52.50 to fill its 42-litre tank. Meanwhile, in Venezuela it would only cost 4p, and no, unbelievably that's not a typo. Even if you went to Sudan (third cheapest) it would only cost £5.04 to fill up. However, if you filled your Fiesta up in Hong Kong, the most expensive country for petrol, it would cost you a staggering £73.50.
Vauxhall Astra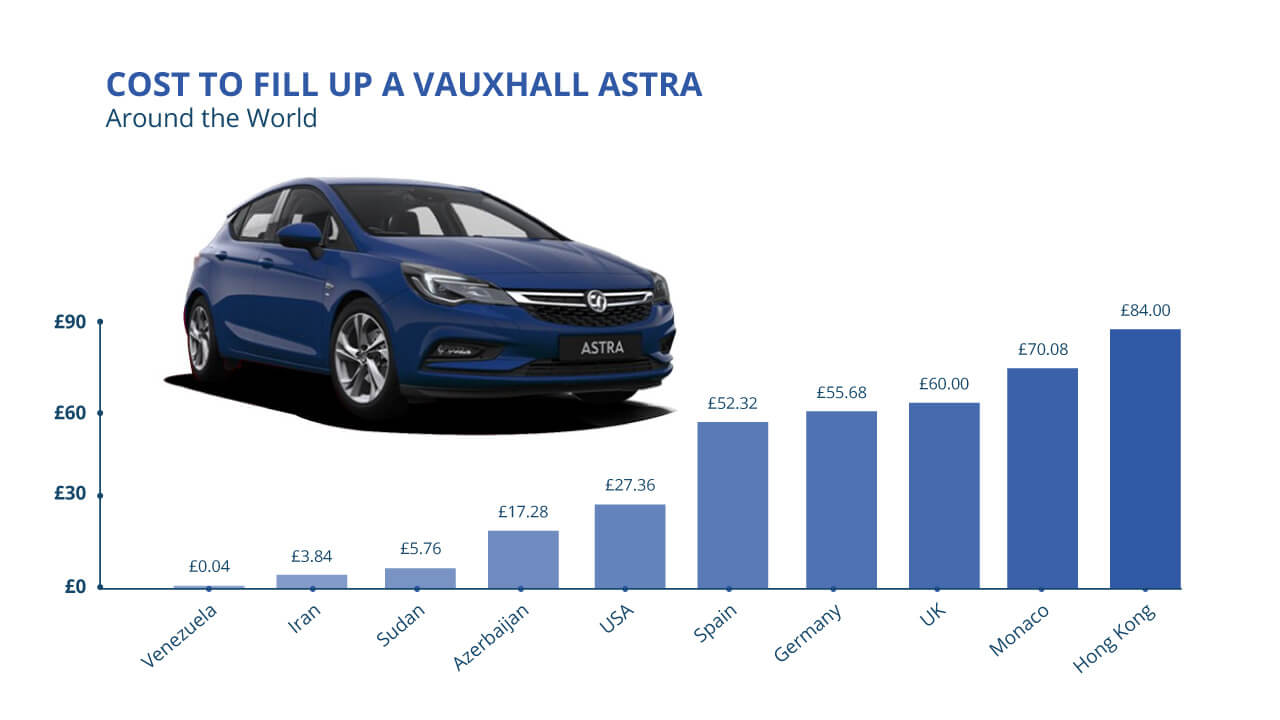 Here's another popular car in the UK - the Vauxhall Astra. A car famous for value and offering plenty of space for a small family without the need to go for a SUV or estate. From the data we can see Venezuela is again only going to cost 4p to fill the Astra from empty. And it holds a further 6 more litres than the Fiesta above, showing just how cheap Venezuelan petrol is. Effectively you can drive a bigger car and it be the same price to run as a smaller car.
Range Rover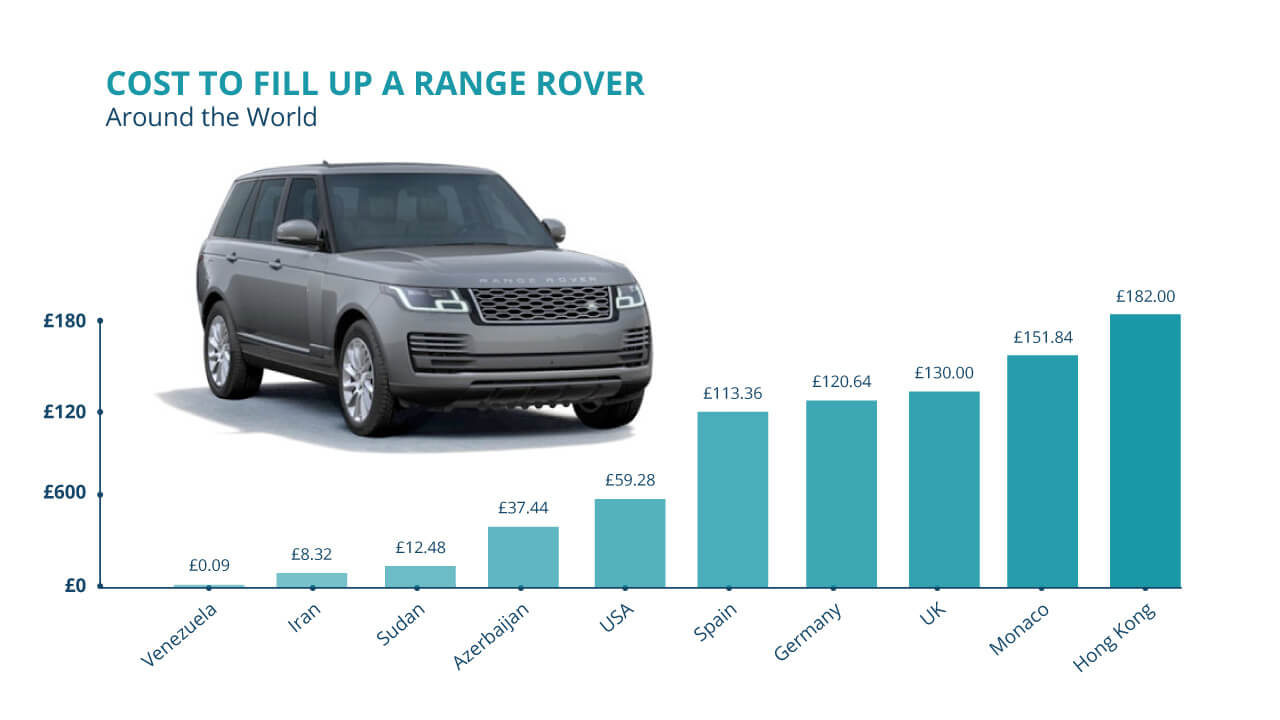 What about the iconic Range Rover? As these legendary off road kings aren't exactly cheap to fill in the first place. In the UK to fill the 104-litre tank would cost around £130. Whereas in Venezuela you'd still get change out of a 10p piece, as it would only cost 9p! Or how about filling it up in Algeria, it would only cost £26. In Hong Kong however, it would cost a wallet-emptying £182.
Porsche 911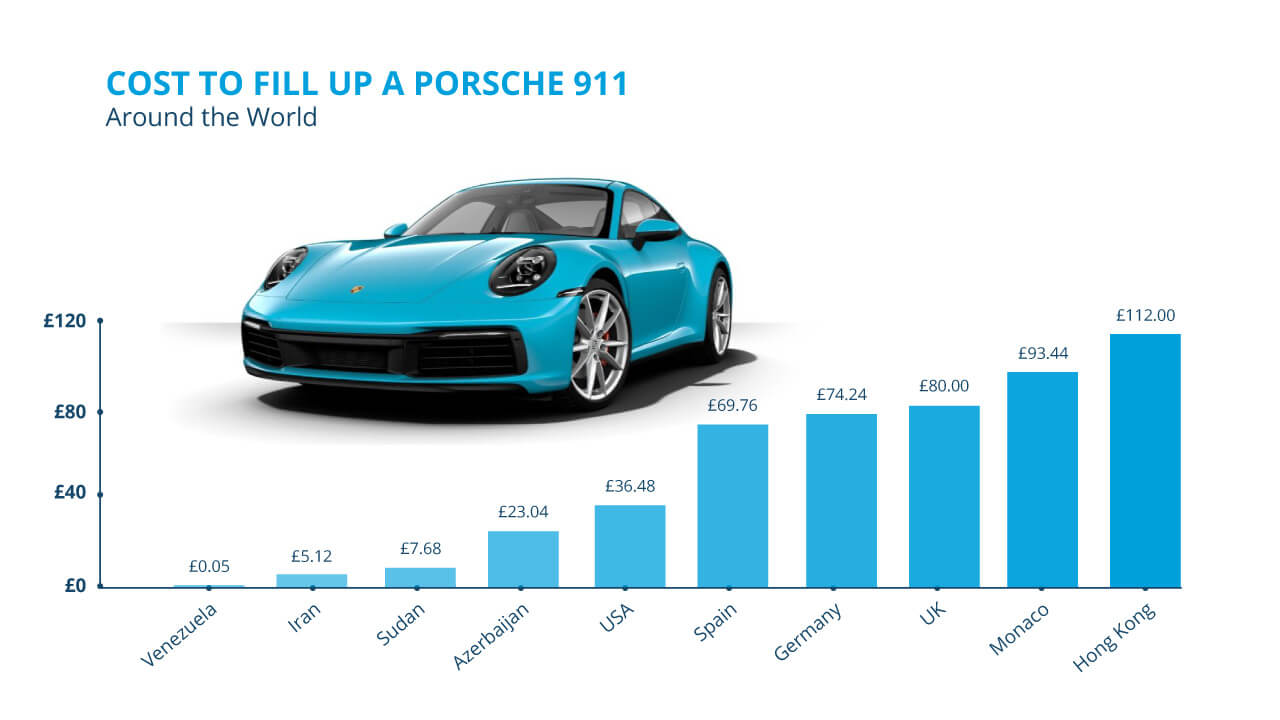 Finally, how about some exotic stuff? Such as the most iconic sports car of all time, in the form of the Porsche 911. Fill one up using regular unleaded (although a performance fuel would probably be best if we're honest) in the UK and it would cost £80 to fill its 64 litre tank. Alternatively the stunning Aston Martin DBS Superleggera would cost £97.50 to fill its 78-litre tank.
Take these cars elsewhere and you could be paying way less or way more depending on location. How about Monaco? Where these cars are ultra-popular. For the Porsche it's going to cost you £93.44, with the Aston Martin costing you just over £10 more at £113.88.
Other examples include the iconic BMW M3. A car synonymous with performance. In the UK it would cost you approximately £75 to fill (£82.74 if using a performance fuel). However over in Venezuela, you could fill an M3 on regular unleaded for just 5p! Or less than £5 in Iran, at £4.80. Fill it up in Hong Kong? That'll be £105...
Or what about the popular value brand, Dacia. The Duster, Logan and even the smaller Sandero feature a 50-litre tank. This means for a UK fill-up it will set you back around £62.50. Venezuela is unsurprisingly only 4p, whilst in Iran and Sudan it would cost you £4 and £6 respectively. You'd need a staggering £87.50 to fill your Dacia up in Hong Kong though!
Find this article interesting? Look out for our 'Top 10: Cheapest Diesel Countries' article in the near future.
Interested in cutting your fuel costs after reading this article? Why not click the article below regarding our pick of the 'Best Used Electric Cars' to start your electric car journey. Or if you'd prefer to search all of our used cars, or new cars, there is a link for those too.