A van is a workhorse. It's your reliable steed, that takes you from job to job on a daily basis. It needs to be solid, dependable, economical and long-lasting. The right job requires the right van. But going out to find a used van can be a daunting task; it's a huge market and there's plenty of potential pitfalls.

To help, we've come up with a simple guide to van buying, to make the process easier. Read on to find out what to consider when you're trying to decide which is the right van for you and your business, and then what you need to look out for once you arrive to view and test drive the vehicle.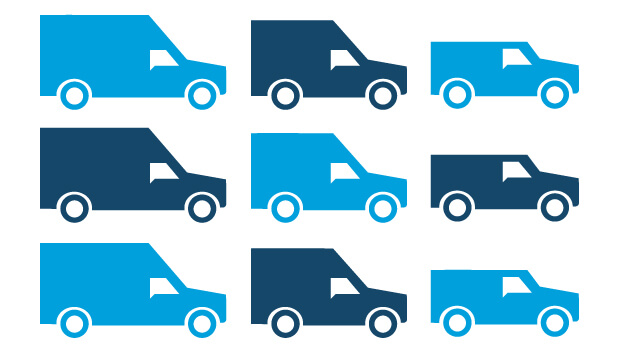 Weight & dimensions
If you're looking for a commercial vehicle, it's really important from the start to determine exactly what the van is going to do, what it will carry, how big and how heavy the load is going to be. A survey in 2015 by VWCV found that almost 50% of van drivers – and there's around 1.2 million of them on the UK's roads) were travelling overloaded. This is taken extremely seriously by the police and by VOSA (Vehicle and Operator Services Agency).

If your vehicle is overloaded between 5-29% then you can get a fine, starting from a minimum of £100. If it's overloaded by 30% or more, you can go to court. The vehicle can also get impounded until it's sorted out.

In addition to being both illegal and dangerous, having an overloaded vehicle puts extra strain on its components, which can result in damage and higher maintenance costs.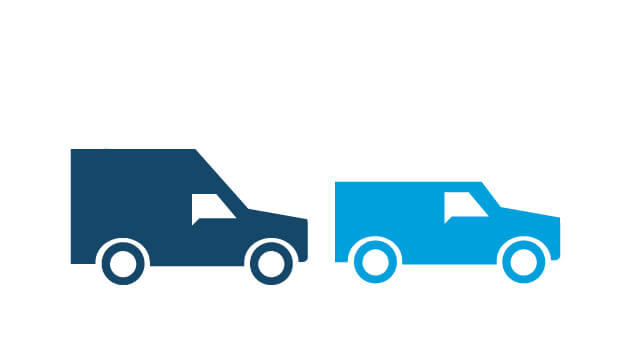 Finance & payment options
It's good to take the time to consider how you'll pay for your next vehicle. If you're financing, consider what would happen if there was a sudden drop in cash flow. What's suitable for you will completely depend on your type of business and available cash.

You want, of course, to minimize the costs, but also to be flexible for the needs of your business. There are four different ways to pay for your vehicle: cash buy, hire purchase, business contract hire or a finance lease.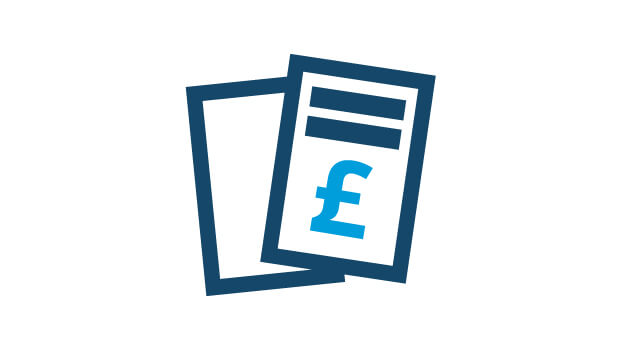 Image & style
Have a think about what your van will say about your company. If you arrive in a rusty heap, then your customers won't be impressed by your business. A smart, clean vehicle that has good stickers/livery on it will create a fantastic impression right from the start. It's also a good way to recruit!

If you've got a big logo or want to have a large slogan across the van, consider the length the van needs to be, the colour and the panels.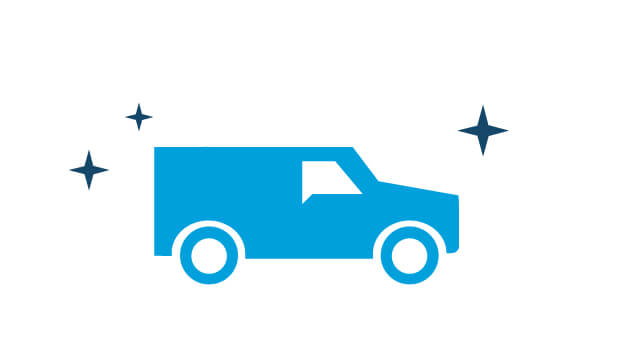 Reliability
If you're on your way to a job, or you're doing a delivery, whatever it may be… if your van breaks down, how's that going to affect business and your customers? What if you've got a load of jobs booked and then the van fails it's MOT and is off the road?

Finding a well-maintained van is well worth the extra cash, as in 2015 VOSA discovered that 50% of all LCVs (light commercial vehicles) failed their first MOT, with a third of those being for very simple issues like faulty lightbulbs, worn-out tyres or even the fact that their windscreen washer bottles were empty.

Another quarter of the MOT failures were caused by suspension wear, brake system wear, and other things that would be found by some simple routine maintenance. So it's really important to get your van serviced regularly. In the end it will be better in the long-run.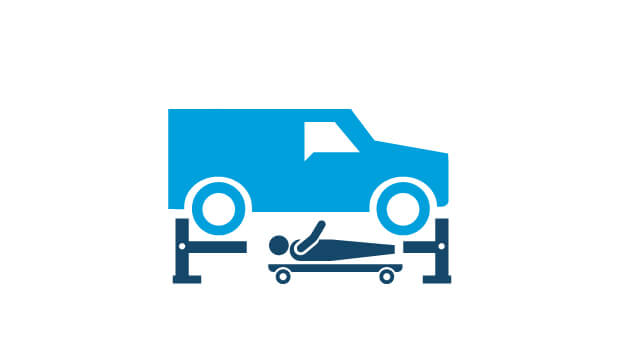 Running costs
It's not always about MPG. Whilst it's important to get a van that is economical on fuel, especially if you're doing lots of motorway miles, you also need to consider how many miles the vehicle will do between services and tyre replacements. Buying cheap tyres will save some cash early-on, but they'll wear out sometimes almost twice as soon, so you'll be forking out for more even earlier. The maintenance costs and what the van will be sold on for in the future all affect your vehicle's contribution to your business.

Make sure that you take the time to do some insurance quotes and see whether that faster, more powerful van will affect your bottom-line in the long run, or if you can make do with a less powerful engine to save some cash.

Read some road tests, talk to other business owners with similar vans and find out what they think of running costs long term.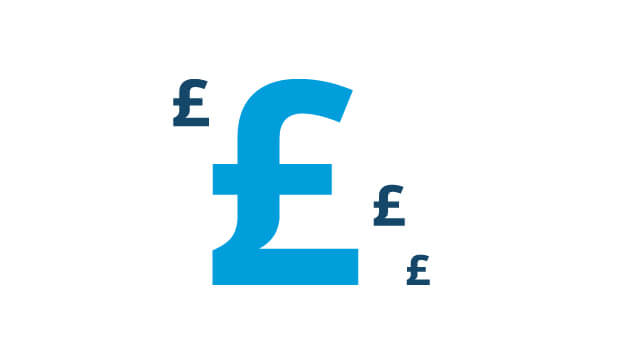 Usage
Consider where your van will be operating. If you're in the countryside or a hilly area, you'll need good engine power to keep the van going consistently. If you're in a city centre or a busy town, will an automatic gearbox be more suitable – it can reduce driver stress and also the potential cost of replacing an over-worn clutch.

If you're in London's extended Ultra-Low Emission Zone which comes into effect in 2020, the emissions of the van will have an effect on your costs. Currently in Central London only, from 2020 the ULEZ will extend to the North and South Circular and applies to all motorcycles, cars and vans.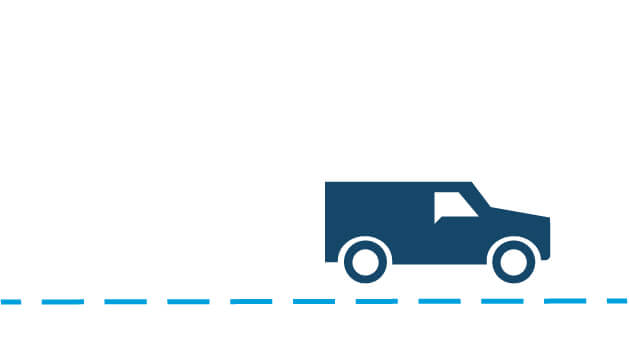 Safety & technology
Think about some of the safety features available on modern cars; most of them are available on vans too! Technology is always improving so try and make vehicles as accident-free as possible. Look at vans with reversing cameras, front-seat airbags and things like hill-hold assist. If you're going to be carrying a heavy load, some vans will have load-adjusting electronic suspension stabilization, very handy for keeping the van flat and level.

If you need to make telephone calls on a regular basis, find a van that has a Bluetooth system fitted for ease of use. The government are increasingly cracking down on people using their mobile phones with driving, so don't risk it... losing your licence could mean losing your business!

Cruise control can be found on many modern vans. If you spend a lot of time driving on the motorways then not only would cruise control make the journey more relaxing but also generally make your van more economical, saving you money in the long-run.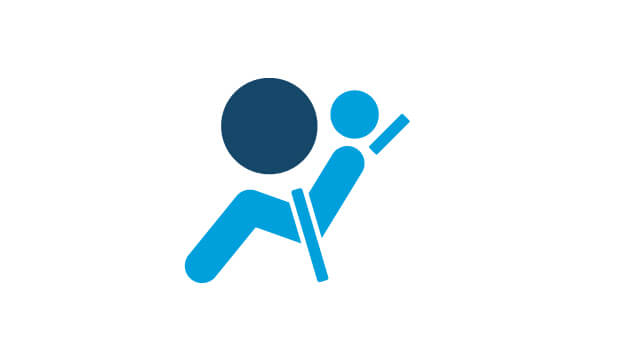 Inspecting & test driving
Taking your time to have a proper inspection of the vehicle is extremely important. Buying a secondhand van means that the vehicle could have had a tough life, as vans are generally workhorses that can be battered around and some owners don't take care of their vehicles. Making sure you find one that has been looked after will undoubtedly save you cash in the long run.

Bodywork is often a sure sign of a van's overall condition. Look for any signs of a repair job. Do the doors fit snugly together? Is the mileage fair for the condition of the vehicle? Look for excess rust or uneven panels.


Tyres should have even tread all the way across and across both front pair and back pair. Have you heard of the brand of tyre? One way van owners save money is by using cheap tyres, which don't grip aswell, provide good rolling resistance and generally last as long.

Engines should always be first examined cold. When you're going to look at a van, call ahead and ask for the engine to be cold when you arrive. When an engine warms up various problems can suddenly be masked, and some dodgy sellers will warm an engine prior to your arrival.

Brakes should be tested thoroughly, do they feel spongy and does the pedal travel to the floor before the van really starts to slow down? Try out an emergency stop on a quiet road if safe to do so, see how the van reacts. If it swerves then there's probably a problem.

Suspension is quite an easy thing to look for on a van. If you push down hard on each corner of the vehicle you'll be able to see how it bounces back. If the van bounces once and returns back to normal then the suspension and shock absorbers should be fine.

Lights are a good indication of a van's overall electrical health. If they flicker or dim oddly, then think twice about buying it - the van could have serious underlying electrical issues that would be very costly to repair later on.

Air Conditioning can be checked quite simply. The fans should operate fine at all settings, and when you turn on the AC the air should go icy cold if you have the temperature as cold as it will go. Remember though that Air Conditioning isn't just about cold air.

Steering the van should be smooth and responsive. There shouldn't be any excessive play in the steering. If it feels vague then there could be a sign of worn tyres, low pressures or more serious issues that should be avoided.

Interior condition is another way to determine a van's life and overall condition. When you sit inside the van, make sure that all windows and electronics work properly. Look at the dashboard, make sure there's no warning lights that flash or remain on after the engine is started. Make sure seatbelts and locks function.

Paperwork is something that you should check thoroughly. Make sure there are MOT certificates, service history and reciepts of any major jobs that the van has had. If you're unsure, you can check a vehicle's history for free on the DVLA website.