Five Things We Love About the SEAT Ibiza
26th Jun 2019
According to a reputable source of information that definitely isn't Wikipedia, we discovered that the SEAT Ibiza has been going since the mid 1980s! That's right, the spicy Spanish supermini was with us when bands such as Guns N' Roses and Metallica were firmly hitting their strides!

Thankfully, the Ibiza has aged better than some of the trends from the 80s. Yes, we're talking about your mullet Billy Ray Cyrus! Nowadays, this plucky supermini represents great value for money despite being a Volkswagen Polo underneath (shush, we didn't tell you that).

There's a number of other reasons to love the Ibiza though; here's our top five!
View New SEAT Ibiza Offers
1. They're good-looking!
Momma always told us that it doesn't matter what's on the outside, it's what's inside that matters most! We reckon those are the core values of ITV's Love Island for sure.

Anyway, as it happens, the SEAT Ibiza is a great-looking car that also happens to boast a beautifully designed interior; meaning you don't have to worry about compromising your appearance during your daily commute.

Clean and simple body lines, sharp-looking features and a great choice of low profile alloy wheels; you certainly wouldn't be blamed for looking twice when an Ibiza drives past.
2. They're cheap to run!
In these times of austerity when Brexit looms upon us and you're being forced to reduce money spent on Domino's Pizza, which is absolutely barbaric, it's nice to know the charming little Ibiza has your back when it comes to saving money.

See, if you opt for an Ibiza that has the super-efficient 1.0-litre petrol engine under the bonnet, you'll be able to comfortably achieve over 50mpg on a daily basis. Consumables and servicing are cheap through Evans Halshaw, too! Looks like you can order that pizza after all; normality is restored.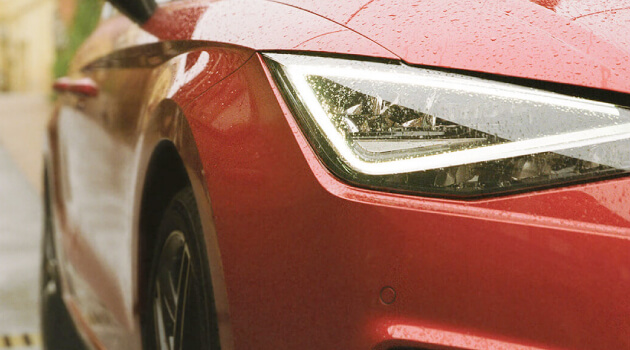 3. They're well made
As briefly mentioned in the introduction, the Ibiza shares its underpinnings with the hugely popular, and very successful, Volkswagen Polo. This is no bad thing, because it means the Ibiza has a really solid build quality.

The interior and appearance may not be the same (we'd argue the Ibiza looks better - shots fired!), but you'll still benefit from a cabin that has been expertly bolted together, which gives a sense of premium quality in a car that is very reasonably priced.

We love getting more for our money, and we're never going to complain at getting a better quality product without having to pay the premium for it!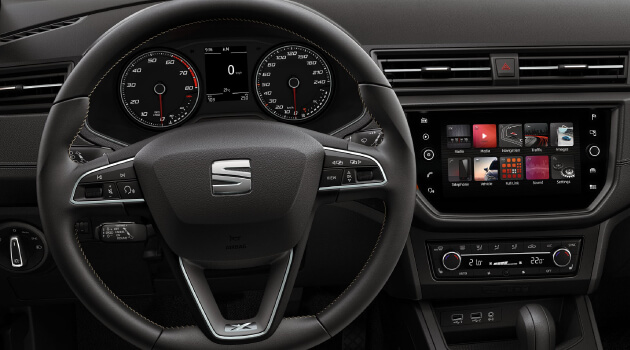 4. They're less common
The SEAT Ibiza is a popular car and not an uncommon sight on Britain's roads. However, they aren't as common as some rivals; think Ford Fiesta and Vauxhall Corsa. And this is a great thing! Allow us to elaborate; although the mentioned cars are very good, you have to ask where the individuality is?

The Ibiza looks fantastic in a range of trims and still drives just as well as the other two cars mentioned above, yet it's not as common. For some, that's a very welcome trait that will certainly help you stand out from the crowd!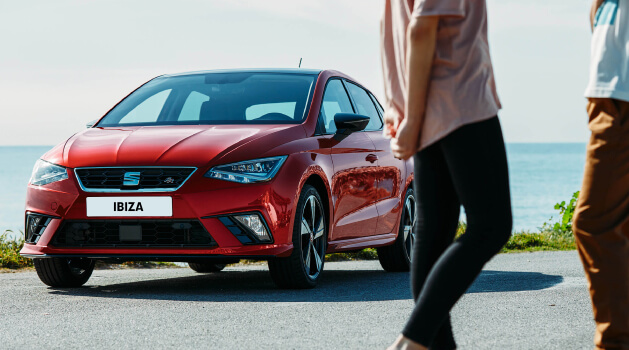 5. They're great all-rounders
My goodness this is a cliché saying and a half! But the reality is, it's true! The Ibiza drives well enough to satisfy the youngest of lads who are trying to impress their mates; it has a big enough interior and boot to carry the average family to and from the shops without drama; it even has a range of economical engines to choose from that will help keep money in your piggy bank!

Don't believe us? Take a test drive in an Ibiza at our Evans Halshaw SEAT dealership, located in Harrogate, and see for yourself.