Best Used Cars for Motorway Driving
06th Aug 2021
The best mile-munchers
If you find yourself using motorways on a regular basis, or your circumstances have changed and you will be using them more often, then having an appropriate car is essential.
What constitutes a good motorway car though? Refinement and comfort are important factors that need taking into account, because wind and road noise can be an issue for some vehicles.
Other factors include economy and technology. After all, if you're spending a lot of time on a motorway, then you'll want to reduce distances between refuelling and ensure you're well-entertained along the way.
With that said, we have highlighted five of the best used motorway cars that are currently available.
BMW 3 Series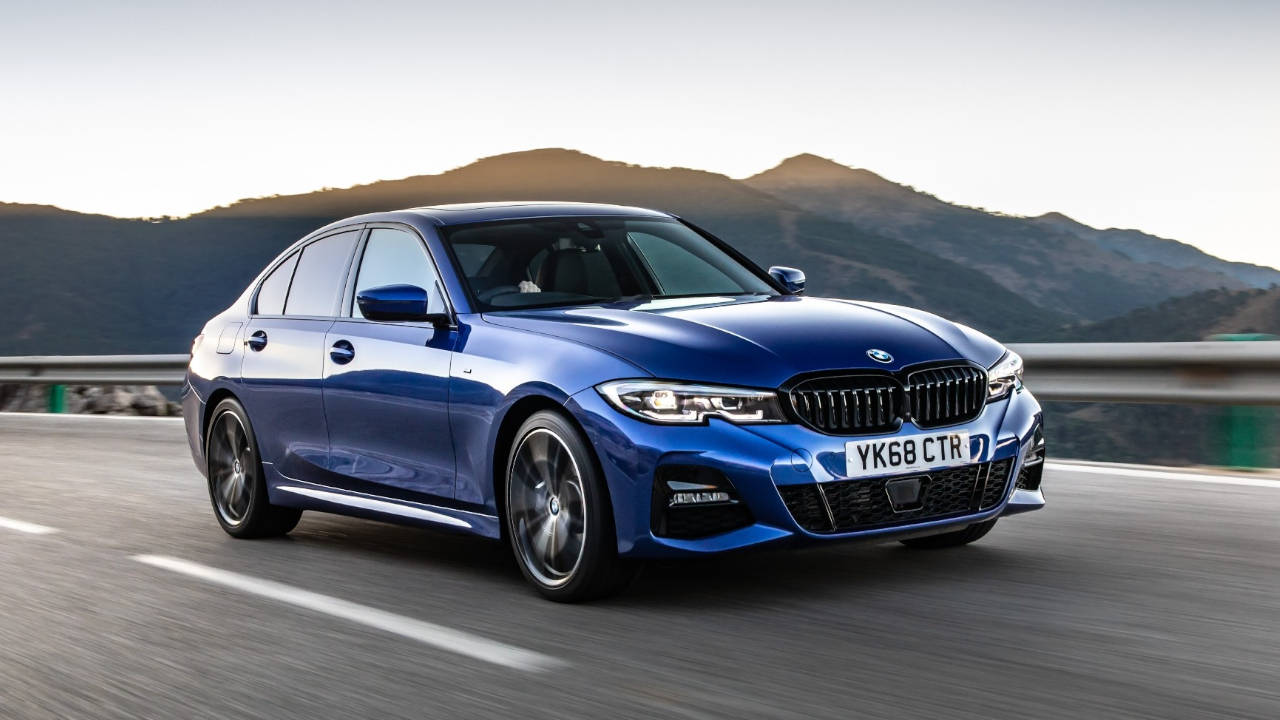 The executive choice of car for the past couple of decades, the BMW 3 Series is a textbook answer for regular motorway users.
While there are a variety of engines to choose from, including an efficient plug-in hybrid (PHEV), we're going to focus on the diesel (badged the 320d). With its smooth power delivery, exquisite refinement and ability to return mpg in the mid 50s, it's a real gem for long distances.
Being a BMW, the interior is a great place to spend time for long periods. The driving position is exceptional, while the rafts of quality materials make for an uplifting ambience. Features such as lane-departure warning and speed limit assist are well worth having when tackling motorways for prolonged periods.
Thanks to its 480-litre boot (500 litres in the estate) and spacious cabin, the 3 Series doubles up nicely as a family car.
Search Used BMW 3 Series
Citroën C5 AIRCROSS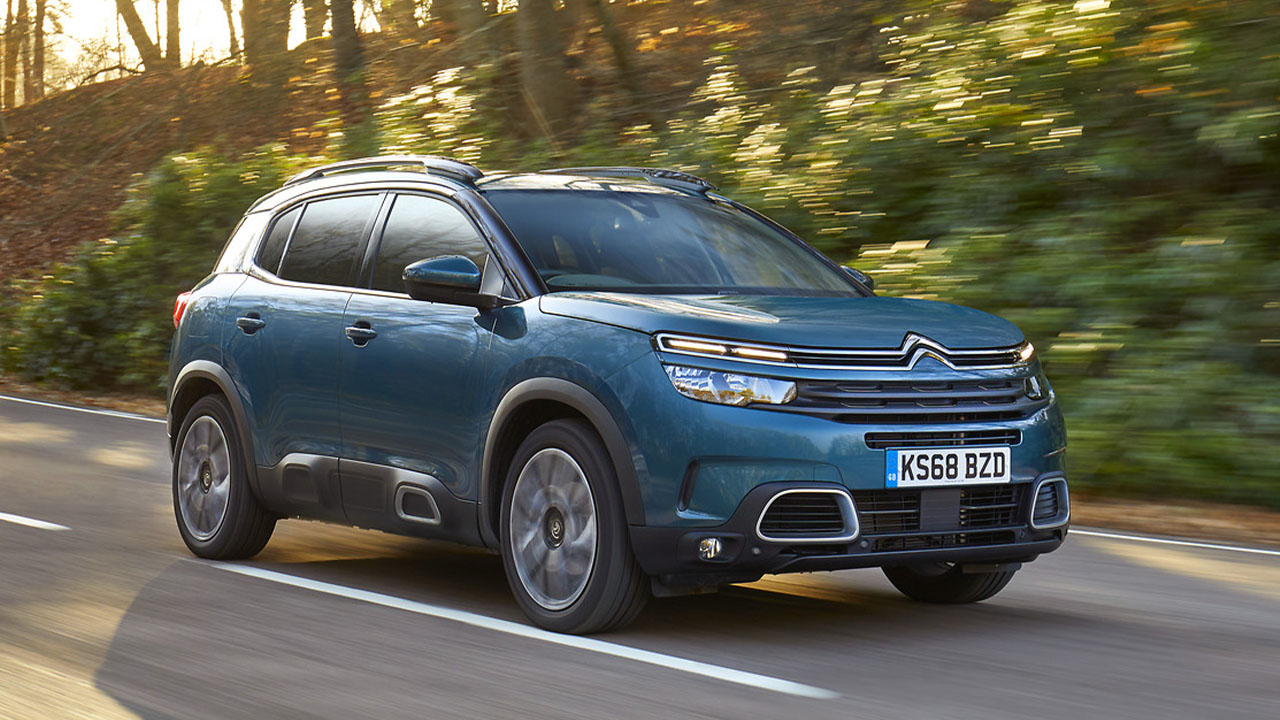 While not your traditional motorway cruiser, the Citroën C5 AIRCROSS has more than enough clever features to justify its place on this list.
First and foremost, we'll explain that Citroën as a brand heavily focus on comfort and refinement when engineering their cars.
As an example of that, the C5 AIRCROSS is fitted with something called Progressive Hydraulic Cushions®, which is a fancy suspension system that soaks up bumps and imperfections.
When combined with the Advanced Comfort Seats® and thick acoustic glazing in the windows, the C5 AIRCROSS makes for a relaxing motorway companion.
While the petrol models are uber-efficient, it's the BlueHDi diesel engines we'd recommend. With an ability to return in excess of 55mpg, it'll certainly be easy on your bank account. In addition, these engines can be had with an excellent 8-speed automatic gearbox.
Search Used Citroën C5 AIRCROSS
Mercedes-Benz E-Class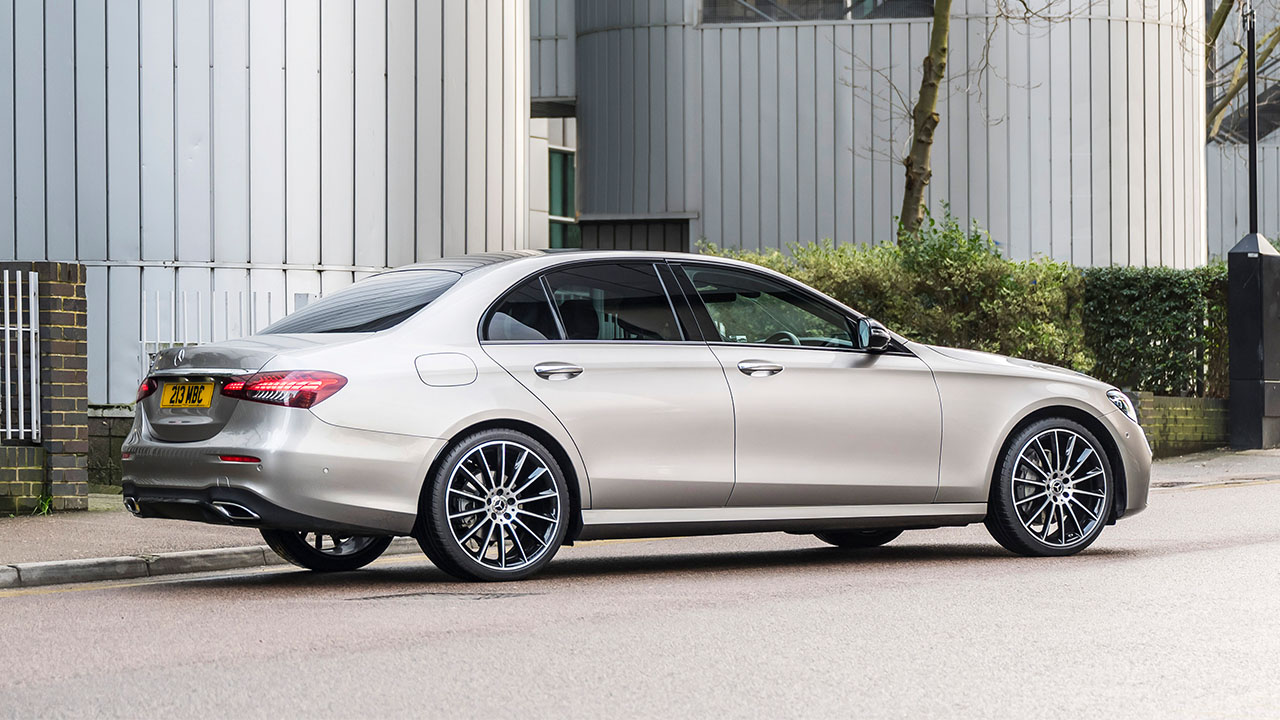 If you liked the looked of the previously mentioned 3 Series, but you want something bigger, then the Mercedes-Benz E-Class fits the bill nicely.
Similar to its BMW contemporary, the E-Class is a premium executive car that has a stunning interior design and huge levels of refinement. Leather and premium materials feature in abundance, while wind and road noise are kept to an absolute minimum.
A variety of petrol and diesel engines are available. Plug-in hybrid models are available with both fuel types, and merely enhance the efficiency of the E-Class, making it remarkably frugal at motorway speeds.
There are four different bodystyles to choose from: saloon, coupé, convertible and estate. The first two are popular choices, and have big boots as well as a spacious cabin. The convertible probably makes less sense for regular motorway users, but it'll reward you with top-down motoring once you come off and join a B-road.
Search Used Mercedes-Benz E-Class
Ford Mondeo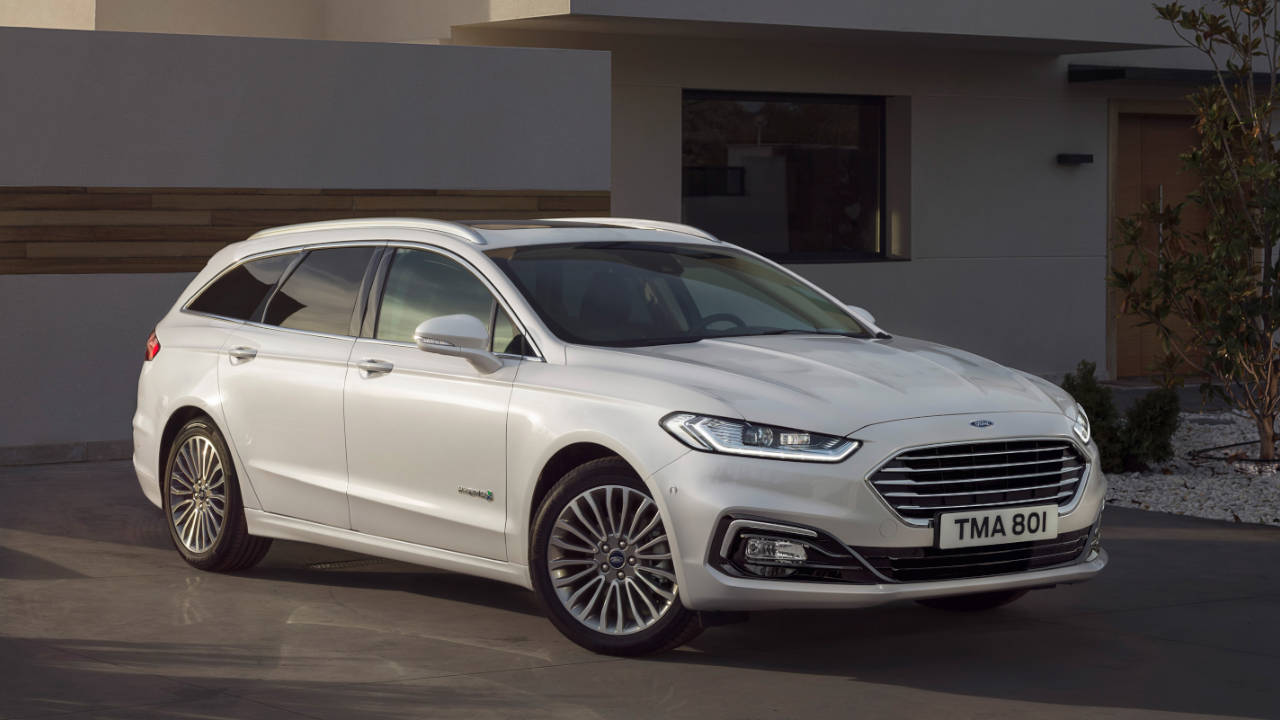 Perfect for long slogs on the motorway and equally as capable as a family car, the Ford Mondeo is a choice worth considering.
Typical of Ford, the interior of the Mondeo is well-made and well-thought out, with quality materials featuring in all the right places. The driving position is exceptional, while the seats offer plenty of support, making the Mondeo comfortable over long distances.
Usually, we'd recommend the 2.0-litre diesels because they can return up to 60mpg without too much fuss. However, the hybrid petrol can achieve up to 67.3mpg according to Ford, which will certainly help reduce your monthly outgoings.
Lane keeping aid and pre-collision assist are safety features that are available on the Mondeo, and should help make motorway driving a bit more relaxing. While the Mondeo isn't quite as luxurious as the BMW or Mercedes-Benz, it does represent great value on the used car market, which is why it featured in our blog for best used family cars under £10,000.
Search Used Ford Mondeo
Jaguar XE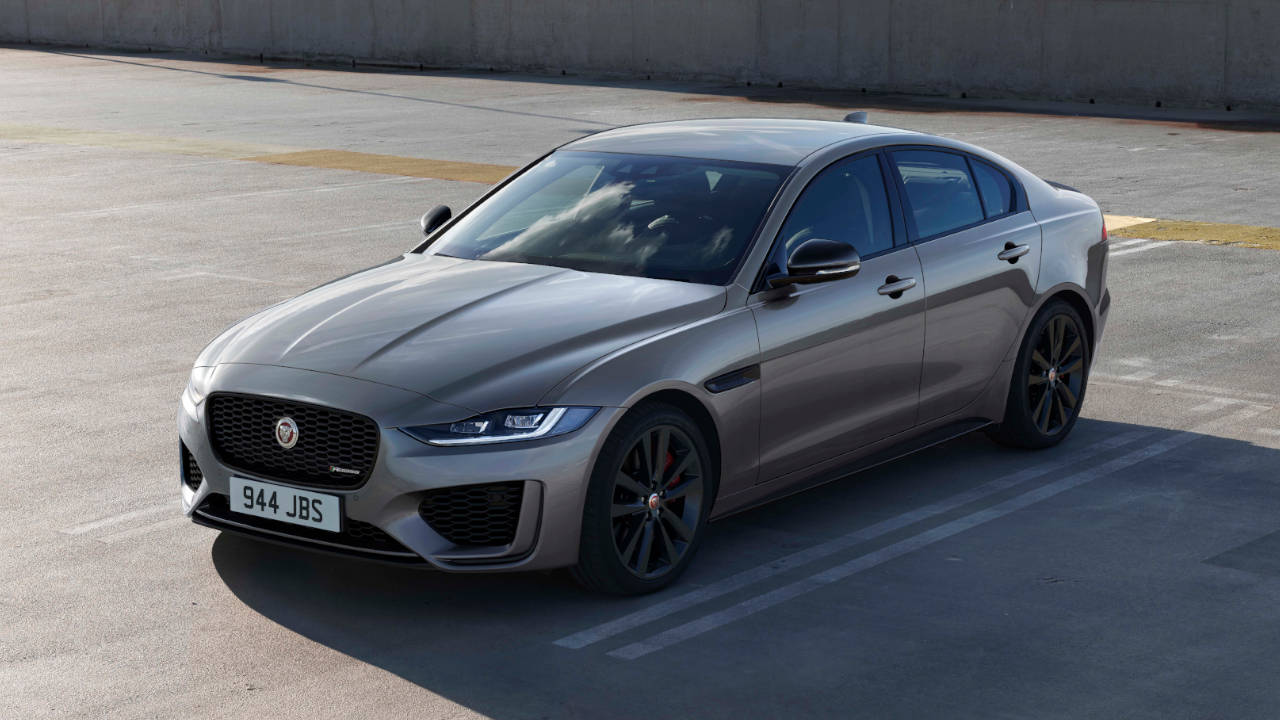 Another executive saloon with a premium badge, only this time it's the Jaguar XE.
Similar to every other car on this list, the XE makes a compelling choice for motorway regulars because of its quality interior design and excellent refinement. The suspension does an exceptional job of soaking up the worst of bumps, yet firms up nicely once you leave the motorway and join a B-road.
The interior of the XE is as you'd expect of a Jaguar: sumptuous and quiet. Leather features in high-quantity, while exterior noises are kept firmly at bay. A spacious cabin and a large boot (455 litres in the saloon) also mean the XE is well-equipped for family duties.
The 2.0-litre diesels have been strong-sellers for Jaguar because it can return around 57mpg without too much effort. Technology is very good in the XE, with entry-level 'S' models getting a 10-inch infotainment touchscreen, LED headlights and lane-keeping assistance.
Search Used Jaguar XE
Discover your next used car with Evans Halshaw
So, there you have it, five used cars that are exceptional for those of you who regularly use motorways. Despite their unique traits they all share similarities, and that's the excellent refinement and fuel economy they offer.
At Evans Halshaw, we have a variety of used cars to suit every need and budget. If you don't believe us, then head on over to our used car section to start exploring. Alternatively, discover more great car buying advice in our blog section, which is regularly updated with fresh content.