Used Vauxhall Corsavan for sale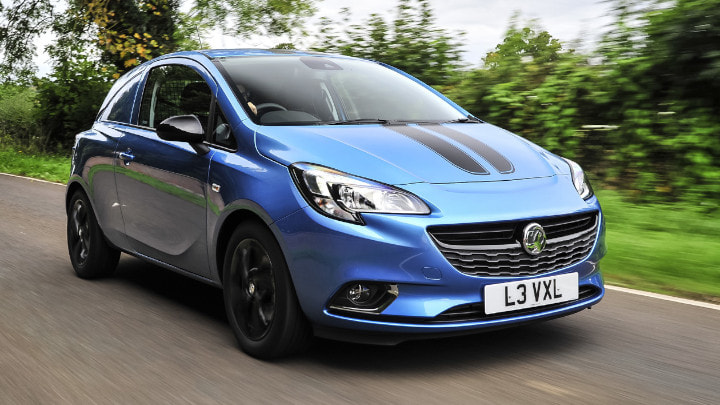 The Vauxhall Corsavan is based on the popular Vauxhall Corsa. As a car-based van, it's actually pretty useful and competes against other car-based vans, mainly the Ford Fiesta Van and Renault Zoe Van.
In simple terms, the Vauxhall Corsavan is literally a Vauxhall Corsa car in which the rear seats have been replaced by a permanent load area.
The Corsavan was produced in this guise between 2014 and 2018, before being discontinued. Highlights of the Corsavan are listed below.
Drives just like a car
Interior is nicer than a regular van
Good economy
Decent payload
Not as bulky as your average panel van
Economy, Towing, and Performance
If you're looking at a used Vauxhall Corsavan, you'll find the majority of engines are that of the 1.3-litre diesel unit. There's also a 1.2-litre petrol version, but these are rare.
Because the Corsavan is light, you should see around 50mpg in the petrol and circa 80mpg in the diesels, although this is before WLTP regulations, so it's a good idea to think a little less than these figures suggest. Either way, the economy is still very good.
As for towing, you can tow up to 800kg with a braked trailer, and up to 550kg unbraked with a Corsavan.
Performance is good too, as it's based on a car, so it's pretty agile and easy to drive.
Bodystyles, Payload, and Capacity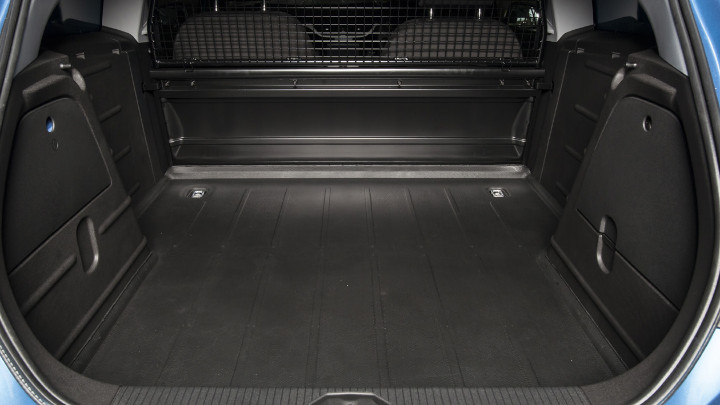 As for bodystyles, you just get the one. As pictured, you can get some decals that make it look more like a car too.
Payload is decent, with up to 581kg possible. As the Corsavan is based on a car, the capacity is pretty simplistic also.
The Corsavan's maximum load length is 1,257mm, whilst the width is 1,264mm and the height is 921mm. This isn't bad, but falls short of the Ford Fiesta Van's load room.
Interior, Technology, and Safety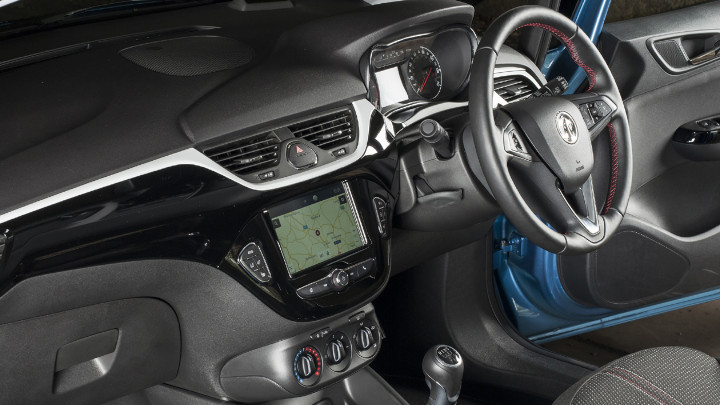 Vans are not known for their vibrant interiors, as they are usually a bit dull and full of plastic hard-wearing materials. However, as the Corsavan is based on a car, its takes advantage of the car's interior style and vibe.
Therefore there's a bit more to the whole affair, along with the basic tech you find in a car thrown in, so there's Bluetooth and DAB on most models.
Being based on a car means safety is also decent, with the following features available:
Electronic Stability Programme-plus
Anti-lock brakes
Emergency brake assist
Tyre pressure monitoring
Six airbags
Is the Vauxhall Corsavan right for me?
Car-based vans are ideal if have to carry small loads and don't fancy the idea of a boxy van to do it in. Of course, you could fold the seats in a regular Corsa, but the van gives a dedicated space that is hard wearing and straightforward.
The niche is small with car-based vans, and with many being discontinued maybe their appeal is limited afterall. However, if you do still want one, the Corsavan is a decent version, with the Ford Fiesta Van also a great alternative. If you want a car-based van in full-electric guise, the Renault Zoe Van is also worth a look.
Why buy a used van from Evans Halshaw?
Find your perfect used van at Evans Halshaw
At Evans Halshaw, we stock an exceptional range of used vans, with a comprehensive selection of quality, robust vehicles from compact vans to pickup trucks.
All of our vehicles are fully HPI checked, giving you peace of mind when making a decision. In addition, we're able to offer same-day delivery on a selection of used vans, meaning you never have to wait for the van you want.
If you're still in the market for your perfect used van, our friendly associates at your local Evans Halshaw dealership can help you find the vehicle that's ideal for you.