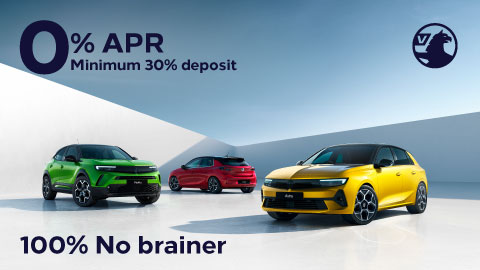 With a minimum 30% deposit, take advantage of 0% APR Representative, which is available across the new car range, including electric.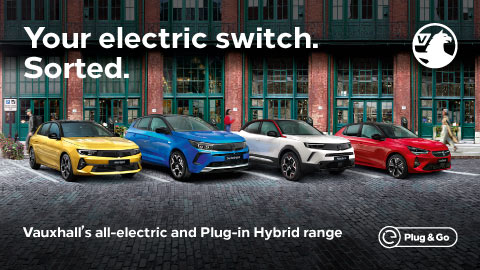 Start living with electric with the Plug & Go offer. Offering you peace of mind and hassle free electric driving. We've got you covered.
Introducing the Vauxhall Combo Life Electric
The Vauxhall Combo Life Electric features many innovations and impressive new technologies, raising the bar for safety and comfort in the MPV segment. Combining spaciousness, practicality and versatility, the Combo Life Electric makes family life easier.
Based on the Vauxhall Combo van, it has advanced connectivity features and safety systems as standard, keeping drivers safe and connected at all times. Intelligent electric powertrains enhance appeal further and offer the most economical means of travel.
There's two bodystyles to choose from; a 5-seat M and a 7-seat XL. There aren't too many 7-seater EVs on the market currently, so the Combo Life Electric stands out from the crowd.
With a strong zero-emissions range, a comprehensive list of standard equipment and remarkably low running costs, this could well be the perfect everyday family car.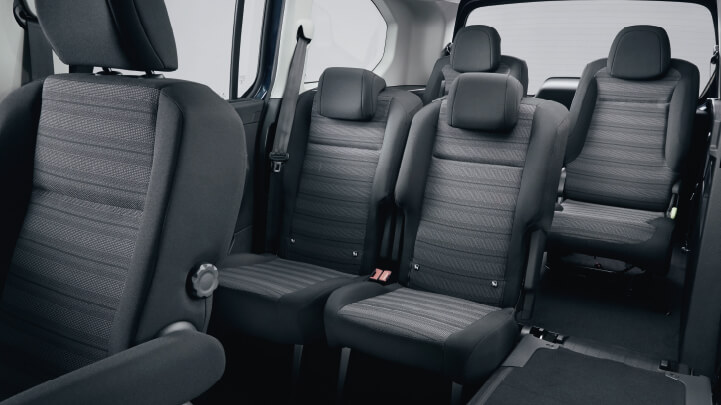 The Vauxhall Combo Life Electric is beautifully practical and is complemented by attractive design cues and versatility.
The 5-seat variant comes with a luggage volume of 597 litres, far more than something like an Astra, increasing to 2,126 litres when the seats are folded flat, whereas the 7-seat long wheelbase model has a maximum luggage volume of 850 litres (increasing to 2,692 litres). In addition to 5 or 7-seater options, two lengths (standard and long) are also available.
The standard model is 4.4 meters in length whilst the long wheelbase version measures 4.75-metres, so depending on your individual motoring requirements, you can opt for the size that suits you, while the rear sliding doors offer enhanced accessibility.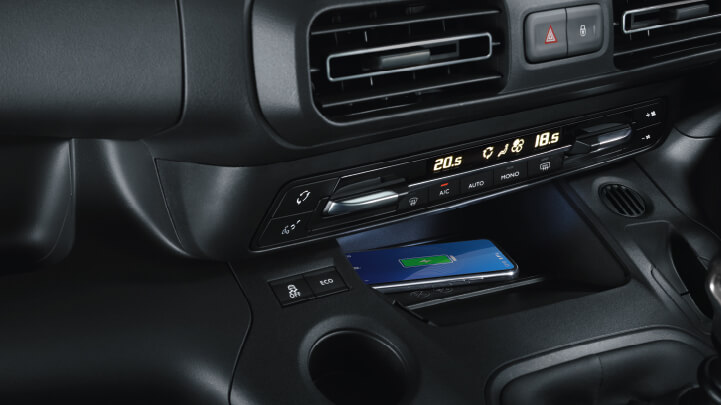 The family-loving car has a spacious and flexible interior. Combine this with the Combo Life Electric's infotainment system - which is compatible with Apple CarPlay and Android Auto - and occupants are kept fully connected and comfortable.
The infotainment system also provides the driver with key e-mobility information while also doubling as a hub for a satellite navigation system. This allows the driver to plan their route in advance and include any necessary charging points they may need.
Elsewhere, advanced tech such as lane keep assist and speed sign recognition are made available through use of a front camera system, helping drivers to stay within the speed limit and their lane. Safety is further enhanced by automatic cruise control which adapts to the vehicle in front, along with intelligent speed adaptation which will inform the driver of new speed limits.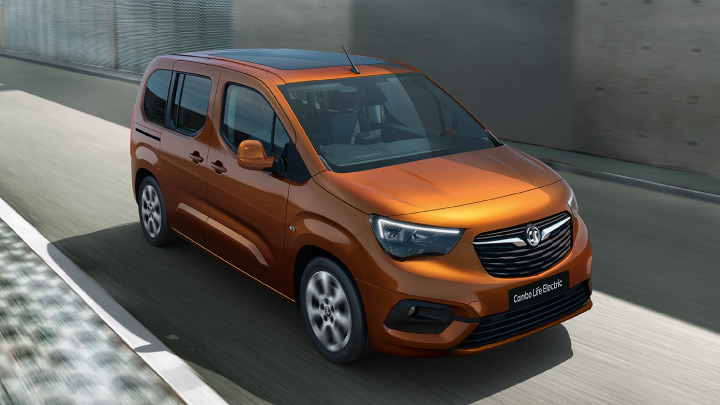 Combo Life Electric has an electric driving range of up to 171 miles, according to WLTP testing. This is far more than the average daily distance travelled by the vast majority of the UK population, and you can top up the range overnight.
Drivers can maximise the range of the Combo Life Electric by using the two-stage regenerative braking function, which Vauxhall calls 'B-mode'.
Performance comes from a 100kW (equivalent to 134bhp) motor, which produces a healthy 192lb ft of torque, resulting in a 0 to 62mph acceleration time of 11.2 seconds, which is faster than most combustion engine-powered rivals.
Combo Life Electric is also adept at towing, with a maximum towing weight of 750kg, enough for a reasonably-sized trailer.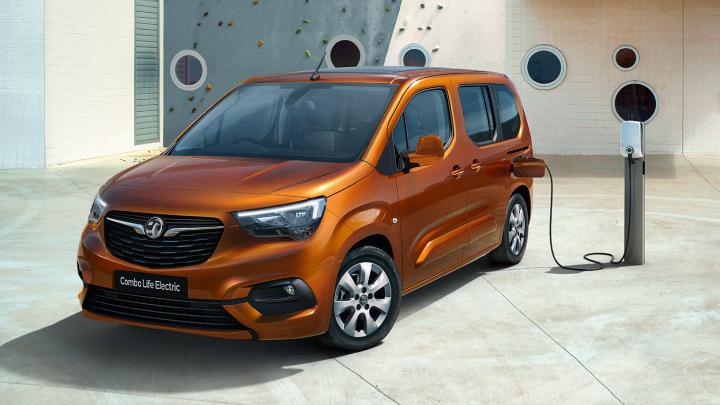 Pleasingly, the Combo Life Electric is compatible with 100kW rapid charging, meaning you can make use of the rapid chargers that are widely available at motorway service stations. These allow the Combo Life Electric to go from empty to full in just 30 minutes.
Home charging is available as well, via the standard-fit 7.4kW on-board charger or the optional three-phase 11kW charger, both of which require a wallbox to work effectively.
If you don't have access to a wallbox, you can always charge using a standard three-pin domestic socket, but this will take significantly longer.
Combo Life Electric Models
SE (5-seater)
Key features:
Multimedia infotainment system with 8-inch colour touchscreen
DAB digital radio, Bluetooth® and USB audio connection
16-inch alloy wheels
Nearside and offside sliding side-access door with opening windows
Rear parking distance sensors
Forward collision alert
Dark-tinted rear windows
Rear camera
Fold-flat front passenger seat with armrest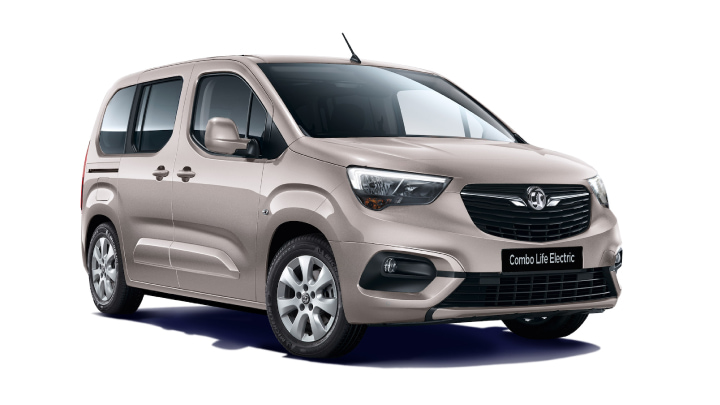 SE (7-seater)
Key features in addition to SE (5-seater)
Two individual split-folding and removable third-row seats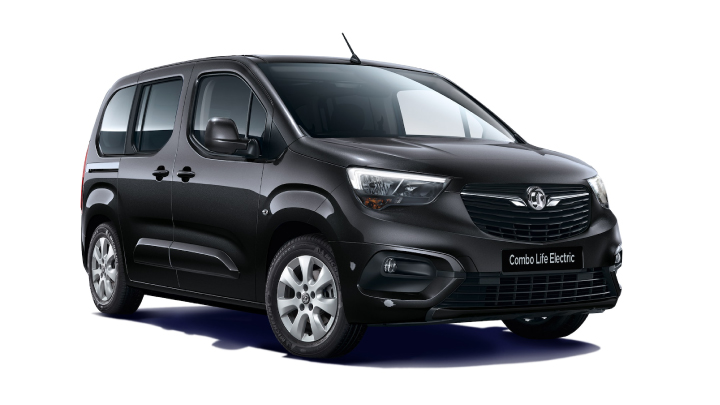 SE XL (7-seater)
Key features in addition to SE (7-seater)
Sliding facility for third-row seats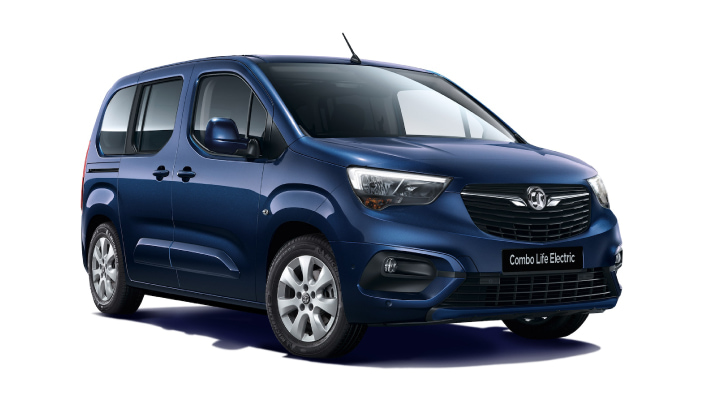 Test Drive the Vauxhall Combo Life Electric
Vauxhall are well on the way to an electric revolution with their ever-expanding hybrid and electric range of cars. The Combo Life Electric adds a practical, sensible and affordable MPV into the mix.
Like with any new technology, the best way to experience it is first-hand. To book a test drive in the Vauxhall Combo Life Electric, please contact your nearest Evans Halshaw Vauxhall dealership.