How do I know if my tyres need replacing?
As part of the Evans Halshaw Health Check, we will perform a comprehensive analysis of your vehicle and its condition, identifying any work that needs carrying out and also signs of potential problems later down the line. We will also make sure all of your car's components are within the legal limit and let you know if there aren't.
Don't leave your tyres to chance
Organise a tyre check as part of our complimentary Vehicle Health Check at your nearest Evans Halshaw.
As part of the largest dealer group in the UK, we have quick access to a range of premium, mid-range and budget tyres in stock to choose from and will not be beaten on price.
Give yourself peace of mind and call
0333 323 7158
for a free tyre check or book online.
Book Now
What are our technicians looking for?
Our trained technicians will thoroughly check;
Near-side Front tyre tread
Off-side Front tyre tread
Near-side rear tyre tread
Off-side rear tyre tread
Spare Wheel tyre check
Wheel Alignment
Ensure your own safety and peace of mind. Call 0333 323 7158 today to arrange your free Health Check!

The Evans Halshaw Health Check doesn't just thoroughly check your tyres, it comprehensively assesses your vehicle across the following areas of your vehicle:
Bodywork
Brakes
Exhaust
Steering
Suspension
Battery Power Level
Lights
Fluid Levels
Tyre wear, how worn is too worn?
As a wear and tear item, all tyres at some point will require replacing. A reduction in tyre tread affects the ability of your vehicle to brake and corner effectively.
Evans Halshaw recommends changing your tyres at 3mm or less

New tyres have 8mm of tread depth, however, the last 1.6mm is not usable as it is below the legal limit. The recommendation by the Royal Society for the prevention of accidents is that tyres are replaced when they reach the 3mm point of wear at this stage the tyre is 78% worn and is getting close to the legal minimum tread. Below 3mm it takes longer for your vehicle to stop, particularly in wet conditions.

If you are unsure how worn your tyres are, find your nearest Evans Halshaw dealer where we will inspect it for you and provide a complimentary tyre condition report.
Book A Check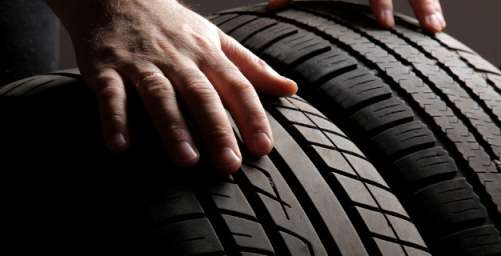 Tyre prices and choices
We stock a comprehensive range of new tyres from premium, to mid-range, to budget tyres. Whatever your mileage and however you use your vehicle, we'll make an appropriate recommendation and provide a range of options so you can make an informed choice.
Seasonal Tyres
With all the unpredictable weather we get there often isn't a set point to change your tyres, so the time to change will vary year on year. We aim to provide you with relevant information to make the right decision.
Winter Tyres
This type of tyre is most suitable for when the weather conditions create snow and ice on the roads. The wider and deeper grooves within the tread create greater traction, improves braking and provides more grip. It's ideal for tackling winter conditions. The main focus of this type of tyre is centered towards improved braking in icy conditions.
Summer Tyres
The summer tyre is the most practical option when driving on both wet and dry roads. The tread on this type of tyre takes the form of a simple block pattern, meaning the tyre has the maximum grip possible through optimising friction with the road surface.
All-Season Tyres
These multi-purpose tyres are designed to save you from changing your tyres seasonally. The tyre pattern tends to be more complex than the summer tyre, as it incorporates elements of the winter tyre. The all-season tyre has more tiny grooves running throughout the tread, which in-turn gives maximum driving performance through all seasons. In areas where it often snows and temperatures are usually low, winter tyres would be both a safer and more practical option.
Calls to 0333 numbers cost the same as calling a landline; even when you are using a mobile. Calls are also included in FREE minutes with landline and mobile contracts.