Seat Leon Hybrid
For the first time, SEAT are offering the Leon with next-generation hybrid technology in addition to the traditional petrol and diesel variants. Both mild hybrid and plug-in hybrid versions are available. Here we explain the benefits of both.
Mild hybrid (eTSI)
The mild hybrid version of the new Leon combines a regular petrol engine with 48-volt mild hybrid technology. This reduces the workload on the petrol engine and lowers fuel consumption at the same time, keeping running costs down.

In terms of the driving experience, the eTSI (available with both a 1.0-litre and 1.4-litre engine) will drive in almost exactly the same way as any other petrol Leon, and is a good option for those who are taking their first steps into the world of hybrid and electrified cars.

It does not ever need to be plugged in as it uses energy from the braking system to charge the battery, and is only available with an automatic transmission.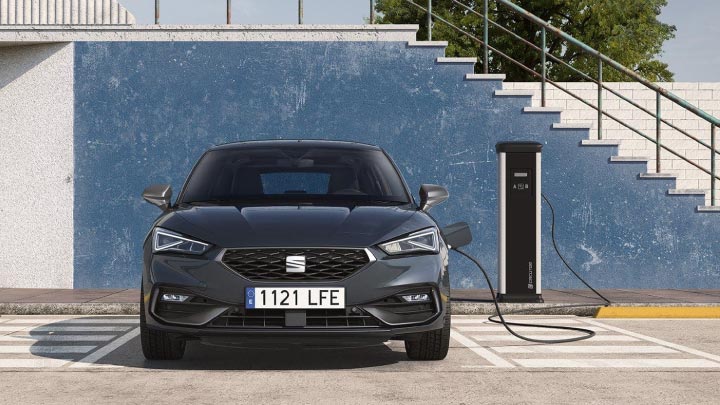 Plug-in hybrid (eHybrid)
Pairing a 1.4-litre petrol engine with a lithium-ion battery pack and six-speed DSG automatic transmission, the Leon eHybrid can travel up to 38 miles on electric power alone, producing no emissions in the process. This will allow many people to commute on EV power alone, saving on emissions and money at the same time.

When the electric charge runs out, the petrol engine automatically kicks into action to give you a range that's the same as any other regular petrol car - no range anxiety here.

Available as both a hatchback and as an estate, the Leon eHybrid can be charged from 0% to maximum capacity in less than 3.5 hours via a 3.6kW AC inlet.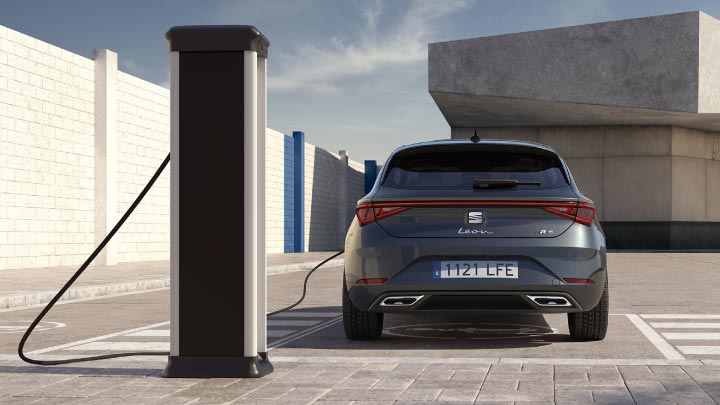 CUPRA Leon Plug-in Hybrid
Charging into the electrified vehicle space at some speed is the CUPRA Leon plug-in hybrid. With a combined output of 242bhp this high-performance hybrid - available as both a hatchback and as an estate - proves that exceptional speed doesn't need to come with a high environmental cost.

The usable EV range remains an extremely useful 38 miles but you get bigger brakes and sports suspension to make full use of the extra power.

The impressively efficient plug-in hybrid powertrain reduces emissions to below 50g/km of CO2 - handy for reducing company car tax.