Introducing the Renault ZOE Van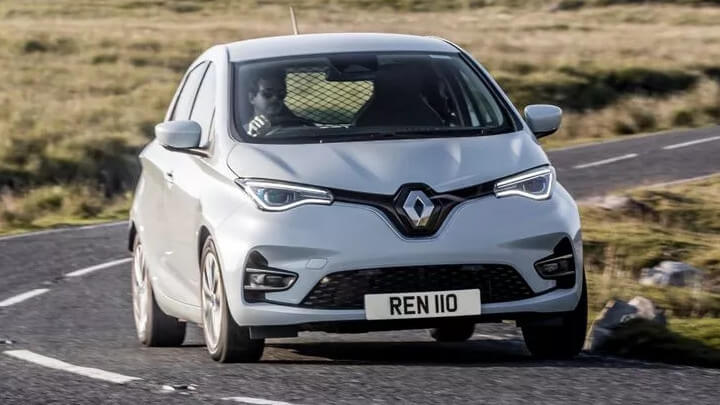 The first all-electric car-derived van available in the UK market, the Renault All-New ZOE Van provides the same impressive range, tech and interior quality as the multi award-winning ZOE but offers additional practicality and loading space.
Easy to charge, ultra-low running costs, zero engine noise, zero emissions and impressive payload; the Renault ZOE Van is guaranteed to allow you and your business to enjoy an easy electric life.
Full access to low emissions zones, such as London's ULEZ, may also prove beneficial for certain businesses.
Expressive design and eye-catching looks teamed with an impressive 1m3 of rear load space, including four anchorage points to safely and securely tie down objects, the ZOE Van has the same character as the ZOE car but with added practicality.
Featuring a durable rubber floor, a generous maximum payload of up to 387kg and a load compartment cover to keep items out of sight; your cargo can be transported safely and securely in the load compartment. The ZOE Van is also fitted with a secure mesh bulkhead to protect the driver and passengers when braking.
Despite having the battery located under the floor, the battery has no impact on the roominess of the vehicle or the boot volume. Therefore, you can enjoy driving a fully-electric van which offers decent capacity, instant torque, a quiet motor, no gear changes all whilst appreciating low running costs.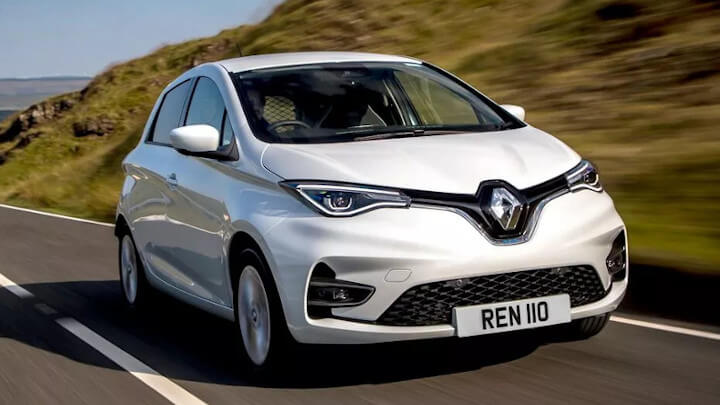 Range anxiety is a concern of the past as the ZOE Van is available with the Z.E. 50 kWh Battery delivering a WLTP range of 245 miles on one single charge. With a real-world estimate of 233 miles in the summer and 150 miles in the winter, you can travel further with less need to stop and re-charge; saving time and money.
Driving range can be impacted by multiple factors including speed, driving style, transported load and weather conditions but the Z.E. 50 battery has a 52 kWh capacity and comes with an 8 year/100,000 mile warranty.
Instant acceleration and enhanced power provide drivers with an excellent driving experience, especially on the motorway, delivering 106bhp from the new R110 electric motor.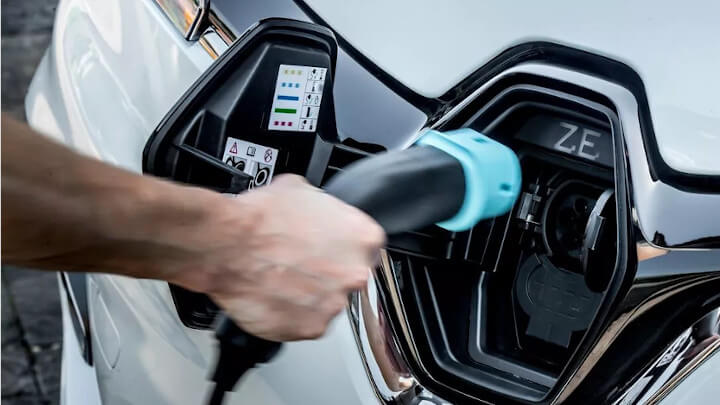 Unique to Renault is The Chameleon ChargerTM, enabling Renault vehicles to utilise a wide range of charging options. The All-New ZOE Van is compatible with a variety of power sockets and sources so you can simply charge at the following places in different amounts of time:
Home or Work - Charging from a 7kW charger fully charges the ZOE Van in 9-10 hours
Public Charging Point - The majority provide a 3kW to 22kW charge and can fully charge the ZOE Van in as little as 3 hours
Rapid Charge Point - Having upwards of 50kW capacity they will charge the ZOE Van with Z.E. 50 battery to 80% in 1 hour 10 minutes. Alternatively, in just 30 minutes charging you can get an extra 90 miles of range
Out and about in your All-New ZOE Van? You can use your EASY LINK navigation system or MY Renault App to find charge points along your route.
ZOE Van Models
ZOE Van i Business
Full LED headlights with C-shape DRL
Hands-free key card with push button stop/start function
Automatic headlights with and rain sensitive front wipers
Cruise control/speed limiter
Manual air-conditioning
EASY LINK 7" screen DAB radio with smartphone integration
ABS with EBD (Electronic Brake Distribution) and emergency brake assist
Mesh bulkhead
4 additional anchorage points
Load area compartment and cover
Load area protective rubber flooring
Disabled rear-lateral opaque windows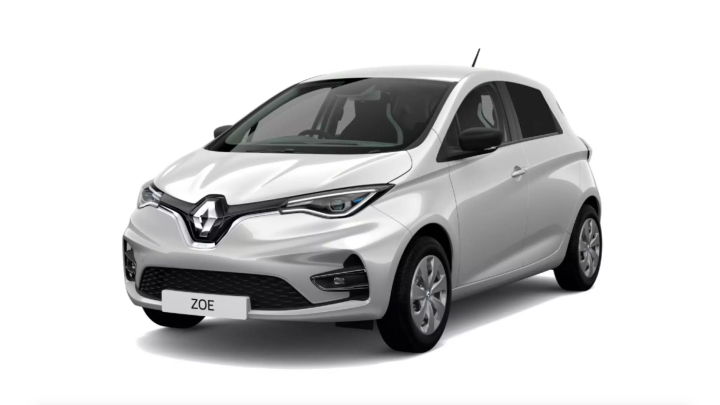 ZOE Van i Business+
In addition to Business
16" alloy wheels
Synthetic leather steering wheel
Rear parking sensors
Lane Departure Warning
Lane Keep Assist
Automatic High Low Bean
Traffic Sign Recognition
Over Speed Protection
EASY LINK 7" screen with navigation
Automatic climate control
Wireless smartphone charging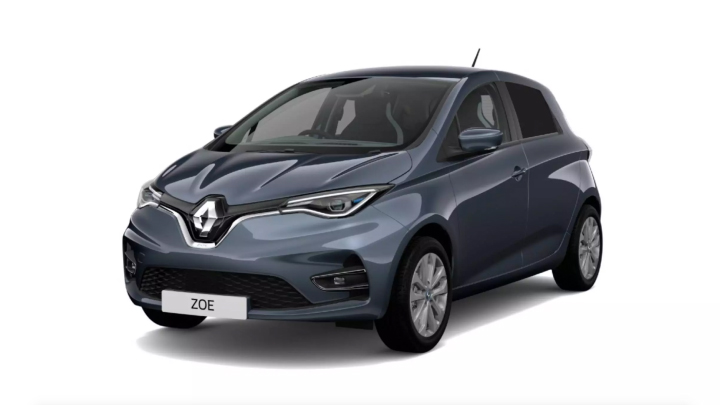 All-New ZOE Van: Coming soon to Evans Halshaw Renault
It may be the first all-electric car-derived van available in the UK market, but Renault have undoubtedly done a stellar job at developing the Renault All-New ZOE Van. Appearance is as stylish as the ZOE, practicality and load-space is generous for the size of the vehicle and running costs are exceedingly low.
To experience the ZOE Van for yourself, please contact your nearest Evans Halshaw Renault dealership.