Introducing the DS 9 E-TENSE
Remarkable performance and enhanced efficiency combined with the luxuriousness of the DS 9 saloon, the DS 9 E-TENSE is a plug-in hybrid (PHEV) model and just so happens to be the most powerful in the DS 9 range.
You can choose between two E-TENSE power units, one with 222bhp and one with 355bhp, which also features four-wheel drive. Both variants produce low levels of CO2 emissions, zero when in all electric mode, and provide exceptional levels of comfort and performance.
Serene is the best word to describe the driving experience. Set-off in all-electric mode to appreciate a peaceful and silent drive, which is further improved by the laminated glass that's fitted as standard.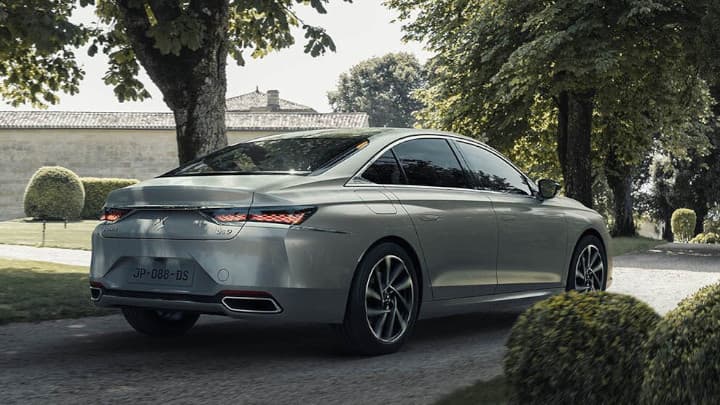 Pure electric mode can be maintained in the DS 9 E-TENSE for up to 34 miles (WLTP), thanks to an 11.9kWh battery.
Utilising a combination of a PureTech turbocharged petrol engine and an electric motor, the PHEV saloon has a total power output of either 222bhp or 355bhp. Both models are equipped with a smooth and fast-changing 8-speed automatic gearbox.
Four different driving modes are available including Eco mode, which, when selected, can improve energy consumption by up to 15 percent.
Another method of saving battery charge is by pre-conditioning the car's interior whilst it's still plugged into a charging point.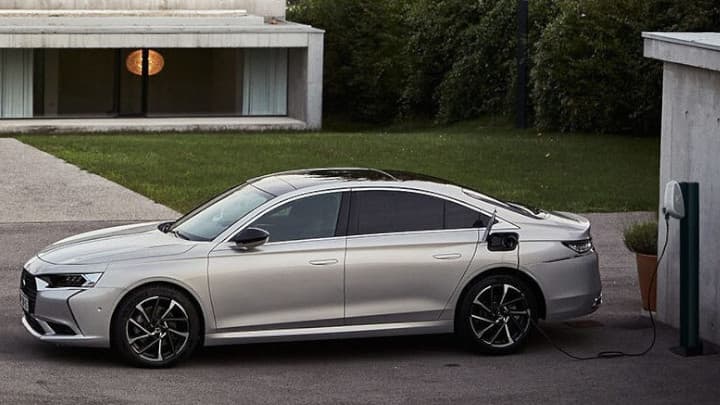 As the DS 9 E-TENSE is a PHEV model, the battery will need charging.
Simply plug in the saloon at home, work or at a public charging station. The 7.4kW on-board charger enables the battery to be charged to full capacity in just one and a half hours, when using a home charging unit.
A standard 3-pin socket can be used, however, charging time is significantly slower and will take between seven and eight hours for the battery to reach full capacity.
Test drive the DS 9 E-TENSE
Whichever model takes your fancy, the DS 9 E-TENSE is sure to provide an exceptionally comfortable and luxurious drive.
The stylish saloon proportions teamed with the efficient and powerful hybrid technology makes this car extremely desirable.
To experience this car for yourself, please contact your nearest Evans Halshaw DS Salon to arrange a test drive.