Low Tyre Pressure? Drive Safe and Save Money
19th Aug 2022
By Ellie Brown
Low Tyre Pressure
Regularly checking and maintaining your vehicle's tyres is important from a safety and money-saving standpoint, especially when it comes to the current cost of living crisis. However, numerous drivers get behind the wheel with low tyre pressure daily without understanding the associated risks.
Many motorists don't give tyre pressure a great deal of thought, but as a rule, drivers should be checking their vehicle's tyre pressure at least once a month, especially before long journeys.
But how do you actually check your car's tyre pressure? And what are the real dangers of driving with under-inflated tyres? We highlight how to keep your tyres road-legal, safe, and as economical as possible.
Risks of under-inflated tyres
A seriously under-inflated tyre will cause premature wear on the outer edges, and will result in inaccurate steering when cornering. Driving through surface water with low-pressure tyres can heavily increase the risk of aqua-plaining. As a result, less grip on the road increases the risk of skidding and having a collision.
And less grip on the road isn't the only problem you'll have with under-inflated tyres. They can even increase your car's braking distance and reduce their endurance, causing faster degeneration and even increasing the possibility of a sudden puncture.
Research by TyreSafe has found that an alarming number of people wait until a service or MOT test flags them as dangerous before checking or changing them. To remain safe on the roads, regular services and tyre checks are essential for the safety of you, your passengers, and other road users.
Indicators of low tyre pressure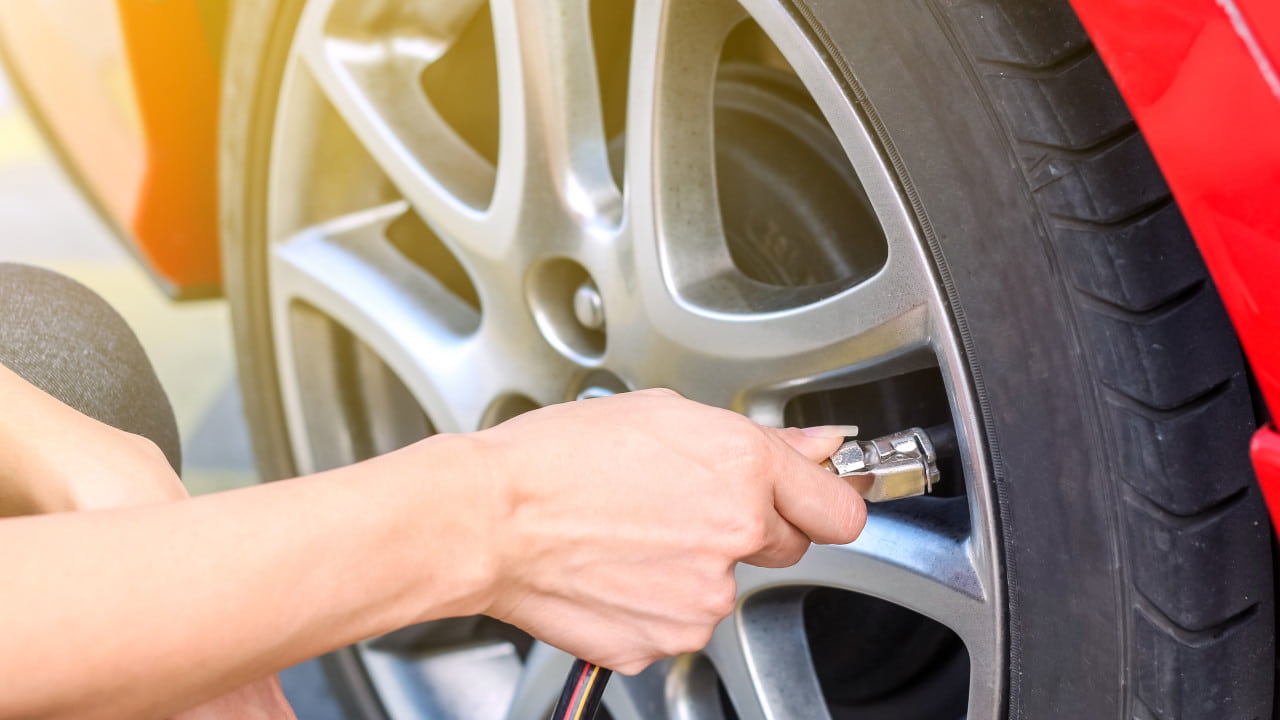 There are a few signs you can look out for to help you spot an under-inflated tyre before it gets too dangerous:
Soft tyres: When pressing on your wheels, they should feel firm and sturdy; if they have any give when pressed, they're probably under-inflated
Excessive wear and flattening: Under-inflated tyres may appear damaged along the inner and outer edges of the tyre
Unstable ride: Low tyre pressure can cause your vehicle to feel lumpy and unsteady out on the road.
Tyre pressure warning light: This light appears when the air pressure in any one of your tyres is below the recommended volume. If you see this light appear on your dashboard, it's time to book your tyre service.
How to check your tyre pressure
Check what your tyre pressure should be – this is usually found in the handbook and will be measured in either BAR or PSI. Pressures may differ for front and back tyres, depending on load weights.
The best time to check your tyre pressure is when the tyres are cold, and preferably if you've driven under two miles in the past few hours.
Remove your dust cap and tighten the pressure gauge on. Note the pressure reading for the tyre and make sure to check whether the measurement is in BAR or PSI.
Check the other three tyres using the same process and don't forget to check the spare tyre as this can get overlooked.
If any of the pressures are too low, make sure you top them up to ensure your vehicle is safe.
Save money by checking your tyres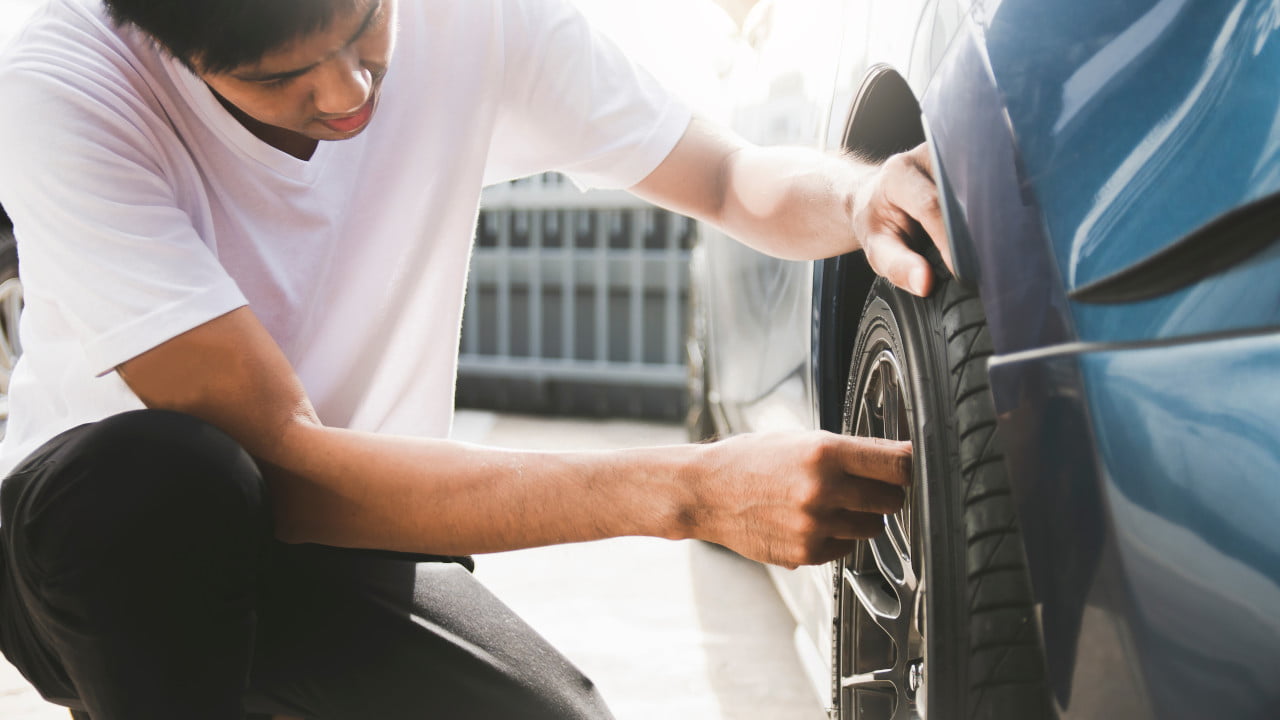 Driving with low tyre pressure can have a serious impact on your wallet, and simply taking five minutes to check your tyres each month could be the difference between saving or losing your money in the long run.
At Evans Halshaw, we offer a free tyre health check for anyone who wants it. Our qualified technicians will inspect each of your vehicle's tyres, including the tyre pressure and their overall condition.
Free tyre service at Evans Halshaw
At Evans Halshaw we recognise that not everyone is confident in checking their own tyre pressure. With this in mind, our tyre service ensures the appropriate pressure, tread depth, and car tyre pressure on your car.
Once your tyre service is completed, you'll have peace of mind that you're driving safely and, should you have to brake suddenly or deal with a sharp bend in the road, your tyres will be fully equipped to handle it. Contact your local dealership today for all your tyre needs.