Tyre safety is your safety
Second-hand and part worn tyres have been receiving a lot of media coverage recently and UK councils are warning that the hazards they cause are making our roads more dangerous. Yet still they are being sold and people are risking their safety by buying them.

98% of part worn tyres are sold illegally and over 34% of them have potentially dangerous forms of damage or non-compliance. None of this is being made clear to the public when they buy a part worn tyre.

We urge you to take the dangers of second hand tyres seriously and to take note of the serious risks they can bring. For a first step, you can take advantage of a Free Vehicle Health Check at Evans Halshaw and give you car a clean bill of health.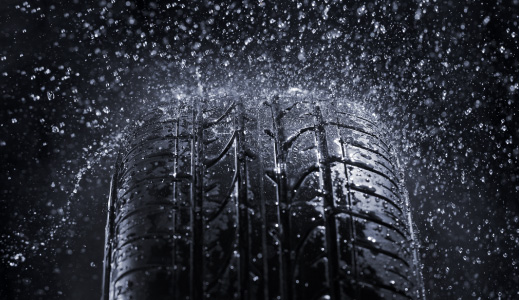 Let us give you the facts
Your car is subjected to plenty of daily wear and tear with each journey, most of which will be to the tyres. Unsafe tyres have been known to cause 1,075 road accidents in 2016 alone, closely followed by break faults causing 1,052 and mobile phone use causing 651.

Much of this wear and tear will remain unnoticed and with many drivers admitting to not regularly checking their tyre pressure or tread depth, the dangers of damaged tyres go unobserved until it is too late to act on.

At Evans Halshaw we never use second-hand tyres. In fact we're so passionate about safety we offer Free Tyre Checks. for those who are worried about the current state of their tyres.
92% of second-hand tyres get sold without being correctly labelled as 'part worn'. It's a massive safety issue as over 2,200,000 cars a year fail their MOTs due to tyre defects.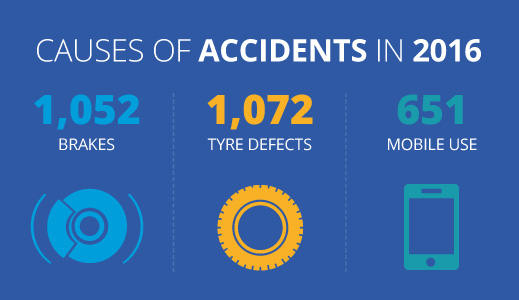 Act now and check your tyres
Don't run the risk of second-hand tyres. At Evans Halshaw we only sell brand new tyres, we have a wide range to suit all budgets and needs.

We offer a variety of tyre services so you can rest assured that your vehicle is fit for purpose and entirely safe.

Don't run the risk and contact your local dealership today for all your tyre needs.