Guide to: Ford Focus RS Specs, Options & Packs
14th Aug 2019
The Ford Focus RS is a hot hatch legend, especially here in the UK. Its exceptional power, fantastic handling, and unmistakable styling cues set it apart from almost every other hatchback on sale. And it more than does justice to the hallmark 'RS' moniker that has adorned so many brilliant fast Fords of the past.

More recent versions have had a lot of different specs, packs, options, Mountune packages, and even special limited editions, so here we've used our extensive knowledge of the RS range to list all of the different things to look out for on a Used Ford Focus RS. Hopefully, this will simplify your search and make the buying process that little bit easier.

Focus RS Mk3 Specs, Packs, Options & Special Editions

Focus RS Mk2 Specs, Packs, Options & Special Editions

Focus RS Mk1 Specs, Packs, Options & Special Editions
Focus RS Mk3 Specs
Beginning with the most recent version of the Focus RS, the Mk3 was officially on sale in Britain from 2016-2018, with the last ones being registered in 2019. It differs from the Mk2 and Mk1 dramatically in terms of its outright power, and the fact that it's four-wheel drive and came standard with a button marked 'drift mode'.

Engine: 2.3-litre EcoBoost Turbo

Power & Torque: 345bhp & 325lb ft

0-62mph: 4.7 seconds

Top Speed: 165mph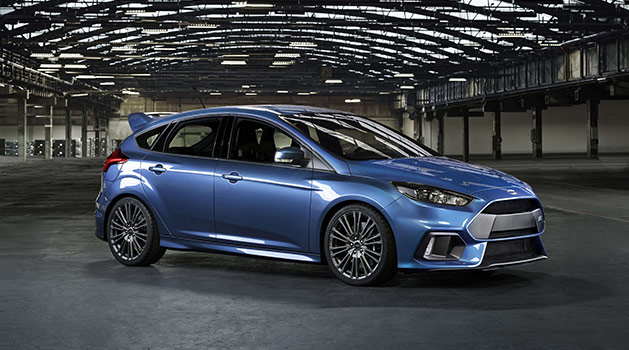 Focus RS Mk3 Packs
Luxury Pack
Electric folding mirrors, cruise control, keyless entry, rear privacy glass.

Satellite navigation
Also included SYNC2, rear-view camera, and uprated speakers as part of the same pack.

Winter pack
Heated steering wheel (could be specified on its own) & front seats (could not be had with Recaro Shell seats).

Protection Pack
Four rubber mats and a boot liner.

Bike pack
Thule 298 bike carrier, roof base.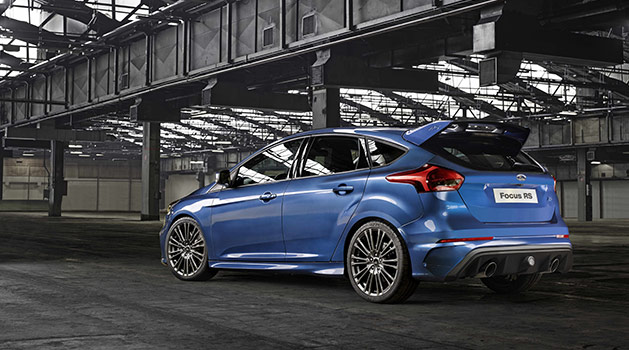 Focus RS Mk3 Options
Options were more plentiful on the Mk3 than the Mk2 and Mk1, and included:
Recaro 'shell' seats
Electric tilt/slide sunroof
Active city stop
Front/rear door edge protectors
19" Black forged alloy wheels
Blue painted brake calipers
Rear parking sensors
The standard Mk3 Focus RS was available in Frozen White (solid), Shadow Black (metallic), Magnetic Grey (metallic), Nitrous Blue (metallic).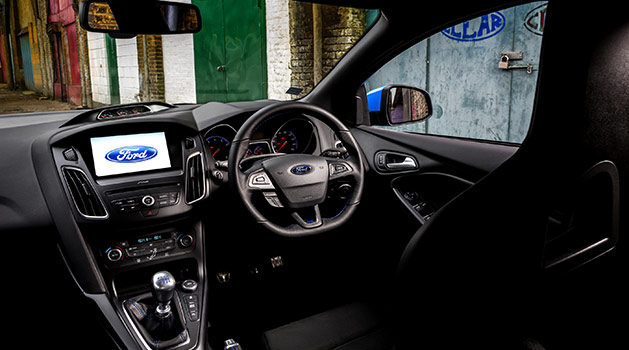 Focus RS Mk3 Special Editions
There were three special edition versions of the Mk3 Focus RS; the RS Edition, Red Edition, and the Heritage Edition.

RS Edition
The RS Edition Focus RS added a Quaife limited-slip diff, Nitrous Blue paint, matt-black foil roof, door mirrors & spoiler, black alloy wheels, blue Brembo brake calipers, cruise control, heated steering wheel, Recaro seats with blue accents, keyless entry, active city stop, privacy glass, power-fold mirrors, rear parking sensors, and carbon fibre interior trim.

Red Edition
Gets the same specification as the RS Edition, except the paintwork is solid Race Red with a gloss-black roof, spoiler, and door mirrors. The brake calipers are painted grey.

Heritage Edition
This was the only special edition Focus RS to get a power hike, with the dealer-fitted FPM375 Mountune kit raising power to 370bhp and torque to 376lb ft. There were only 50 examples ever made, and they all came in Deep Orange with the rest of the spec the same as the Blue Edition, plus a power sunroof.
Focus RS Mk3 Mountune Packages
Co-developed by Ford Performance and Mountune, the FPM375 upgrade package for the Mk3 Focus RS combines a high-performance air filter, upgraded air re-circulation valve, bespoke alloy crossover duct, and high-performance silicone hoses with revised engine ECU software tuning.

The result is a 25 bhp power and 30 lb ft torque increase, enough to drop the 0-62mph time to just 4.5 seconds.

It takes Evans Halshaw Ford Mountune dealers just 1.5 hours to fit the package, and the best bit about it is that the Ford vehicle warranty remains unchanged, covering against mechanical failure.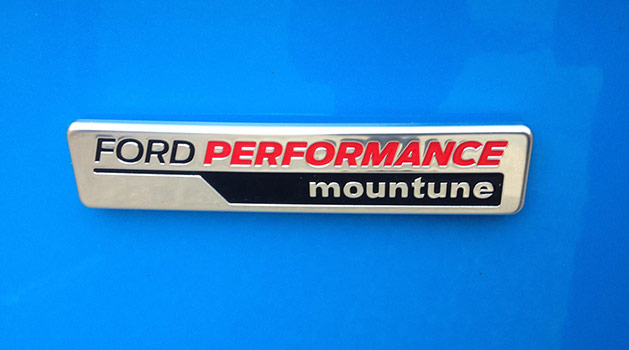 Focus RS Mk2 Specs
The front-wheel drive Mk2 Focus RS really was a revelation when it went on sale between 2009 and 2010, with its massive 300bhp 2.5-litre engine decimating the competition. Such is the unique desirability of the Mk2, values have remained strong throughout the years, with low-mileage examples still fetching close to their original selling price.

Engine: 2.5-litre Turbo

Power & Torque: 300bhp & 325 lb ft

0-60mph: 5.7 seconds

Top Speed: 163mph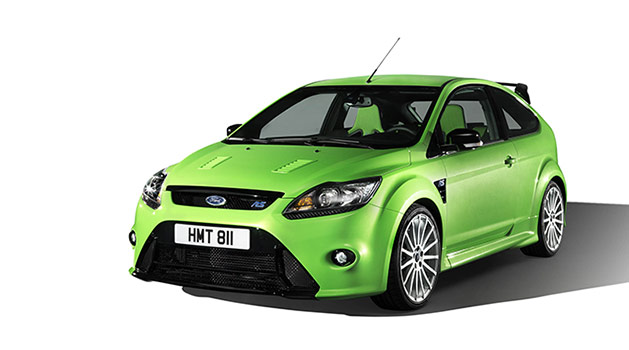 Focus RS Mk2 Packs
There were two "Luxury Packs" available from new, commonly known as Lux Pack 1 and Lux Pack 2.

Lux Pack 1
This was a popular option when the car was new, and includes dual-zone air con, a tyre-pressure monitoring system, keyless start, rear parking sensors, and auto lights/wipers. Cars with this option will be worth more on the used market.
Lux Pack 2
Lux Pack 2 included everything from Lux Pack 1, with the addition of a DVD sat nav system that boasted a 7-inch touchscreen, which also gives you a rear-view camera.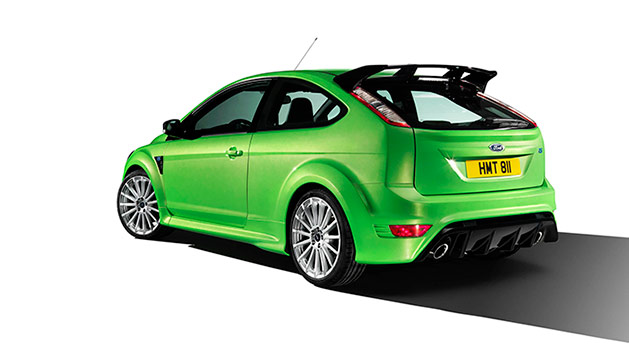 Focus RS Mk2 Options
There were nowhere near as many options on the Mk2 Focus RS compared to the Mk3. The only one that will seriously affect values in today's used Focus RS market will be the upgraded part-leather seats, which are very much sought after by UK RS buyers and enthusiasts.

The only other meaningful option was a Bluetooth hands-free system, which also gave you voice control and USB/MP3 connectivity.

Colour-wise, the standard colour was Frozen White, with metallic Performance Blue and pearlescent Ultimate Green the only other choices.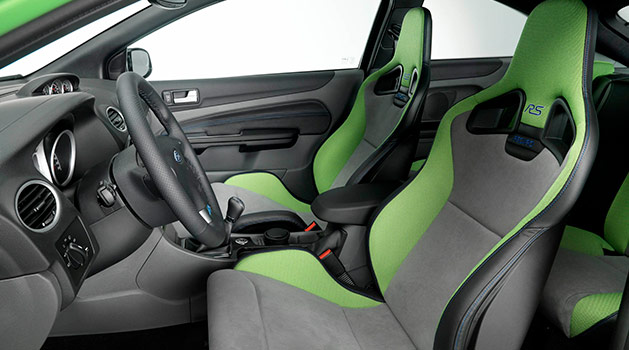 Focus RS Mk2 Special Editions
The only special edition Mk2 Focus RS officially sold in the UK was the RS500, of which 500 numbered examples were produced.

It had a 15% power increase over the standard Focus RS, courtesy of a larger air filter and intercoolor, wider exhaust downpipe, and an uprated fuel pump. The engine's software was unique too, calibrated to to make the most of the upgraded parts.

All this meant power was rated at 345bhp and torque at 340ft lb, reducing the 0-60mph time to just 5.2 seconds.

RS500 models are hugely sought after and used examples command huge premiums over the standard Mk2 Focus RS.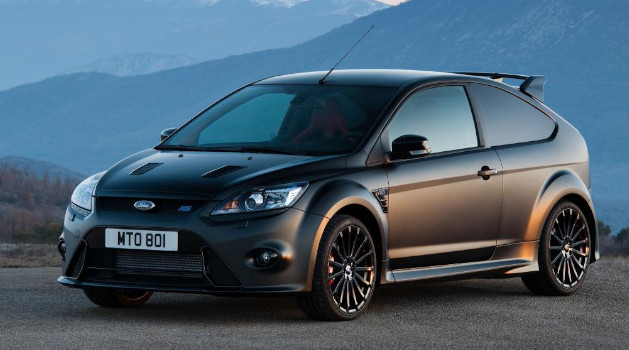 Focus RS Mk2 Mountune Packages
Mountune upgrade packages for fast Fords really grew in popularity with the release of the Mk2 Focus RS, and the MP350 kit brought the standard car in line with the special edition RS500 in terms of power and torque.

It includes a larger intercooler, uprated fuel pump, larger diameter exhaust pipe, and bespoke engine management software. Like the Mk3 RS, the Mountune upgrade was backed by Ford and didn't invalidate the manufacturer warranty.

The changes added up to 345bhp and 340lb ft; increases of 45bhp and 15lb ft respectively. Expect to find plenty of used examples with this kit fitted.

Evans Halshaw Mountune-approved dealers are still able to supply and fit this kit to your Mk2 Focus RS.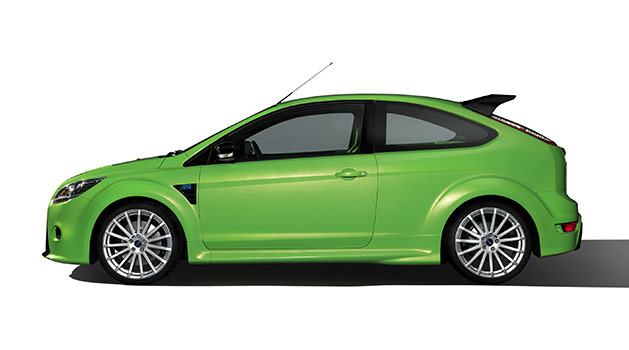 Focus RS Mk1 Specs
The front-wheel drive Mk1 was the first in the Focus RS dynasty, but took inspiration from the long lineage of fast Ford hatchbacks.

Its 2.0-litre turbo engine was an absolute monster, generating huge power for such a light car. The styling was fairly reserved compared with later Mk3 and Mk2 RS models, but was still more than enough to set it apart from the already radically-styled standard Focus of the time.

There were no options or packs available, and all the cars were painted Imperial Blue metallic. There were no special editions either.

Engine: 2.0-litre Turbo

Power & Torque: 212bhp & 229 lb ft

0-60mph: 5.9 seconds

Top Speed: 143mph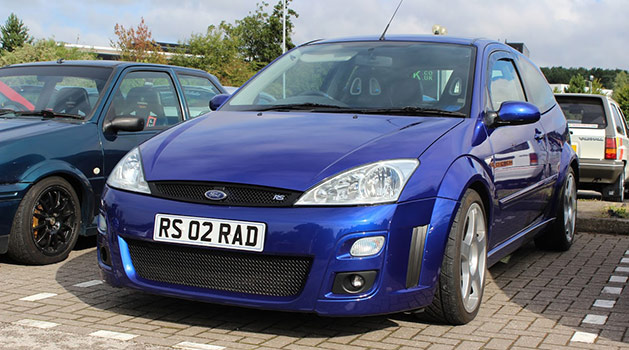 The Mk1 kicked off the Focus RS story in a marvellous way, but all of the used ones are exactly the same, unless they've been modified in the aftermarket, of course.

In 2009, Ford shook the hot hatch world with the release of the Mk2 RS, and it was a huge step up in terms of power and performance. There were a few options and packs on offer that you should look out for when buying a used model.

When searching for a used Mk3 Focus RS, you'll need to choose carefully to get the exact pre-owned example that you want. It was available from new with a lot of different options and packs, and there were three special editions too.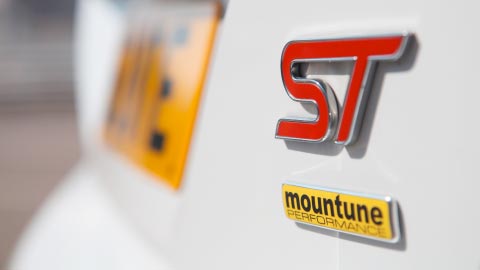 Ford Mountune Dealers
A number of Evans Halshaw Ford dealers are Mountune-approved and able to supply and fit upgrade packages.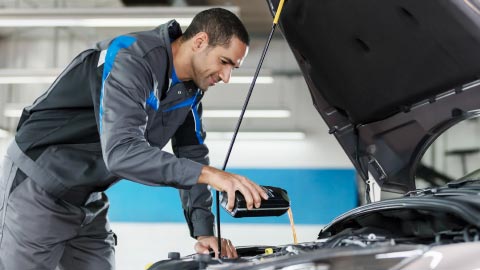 We offer a wide range of comprehensive services and maintenance options for your Ford car.