The Evolution of the Ford Focus
17th Nov 2021
Recognising an everyday hero
Can you believe the Ford Focus has been with us for over 20 years now? The versatile hatchback that was released in the late nineties has gone on to win the hearts of millions of families across the world.
Each generation has brought in a wealth of new technology alongside cutting-edge design to ensure the Focus remains one of the best in its class. Here's the story of each generation so far.
Mk1 Ford Focus (1998 to 2004)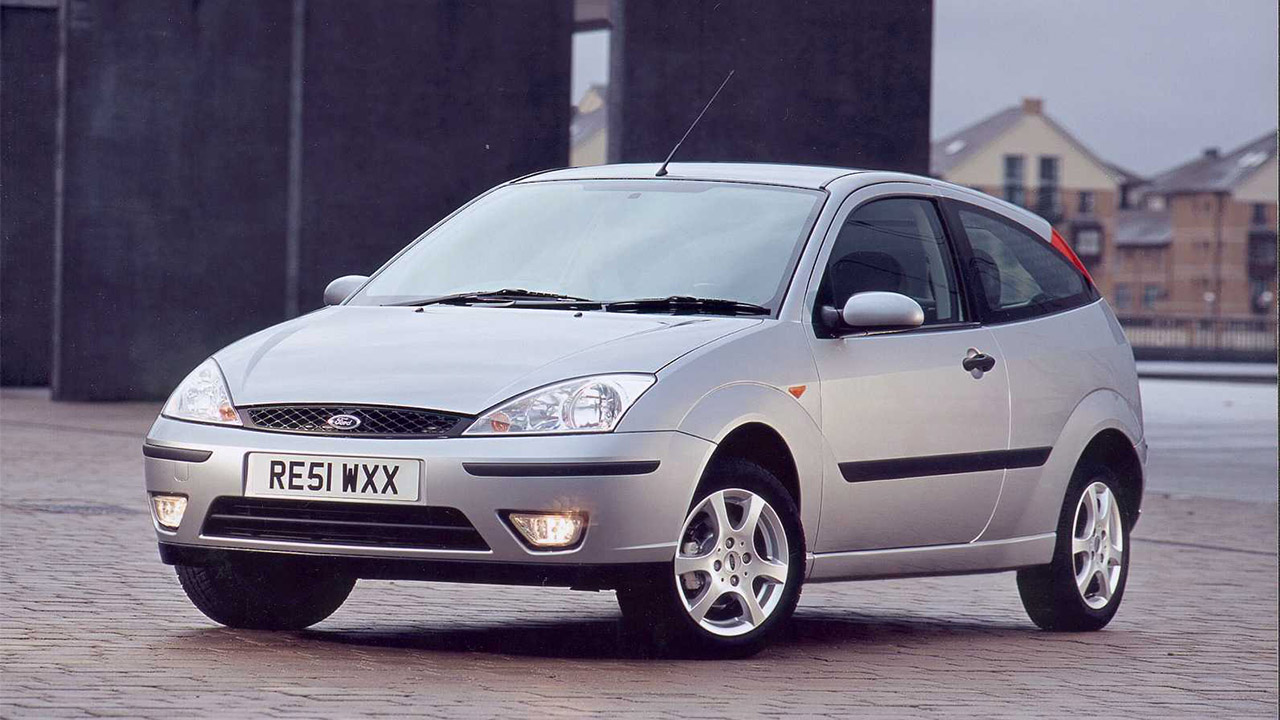 Replacing the much-loved Escort, the Focus was an immediate success, winning Car of the Year 1999 in Europe and America. Praised for its fresh looks, brilliant handling, generous equipment levels and impressive build quality, it blitzed competition from all over the world.
The handling was praised by more motoring journalists than we would care to count, largely thanks to the multi-link fully independent rear suspension that made the Focus a joy to drive.
Jeremy Clarkson summed it up well on Top Gear, when he said: "It is more spacious, quieter, more comfortable, much nicer to drive, more economical and possibly safer than any other car in its class. It is superb."
Although a performance version was released in the form of the ST170, things really heated up in 2002. Inspired by the WRC Focus, Ford unveiled the 215bhp Focus RS, which had a top speed of 144mph and hit 62mph in just 6.2 seconds.
It had a wild body kit with flared arches and a tasteful rear spoiler. It used the same aftermarket suppliers as the rally team; which meant the RS sported OZ alloy wheels, Brembo brakes and Sparco bucket seats.
Mk2 Ford Focus (2005 to 2011)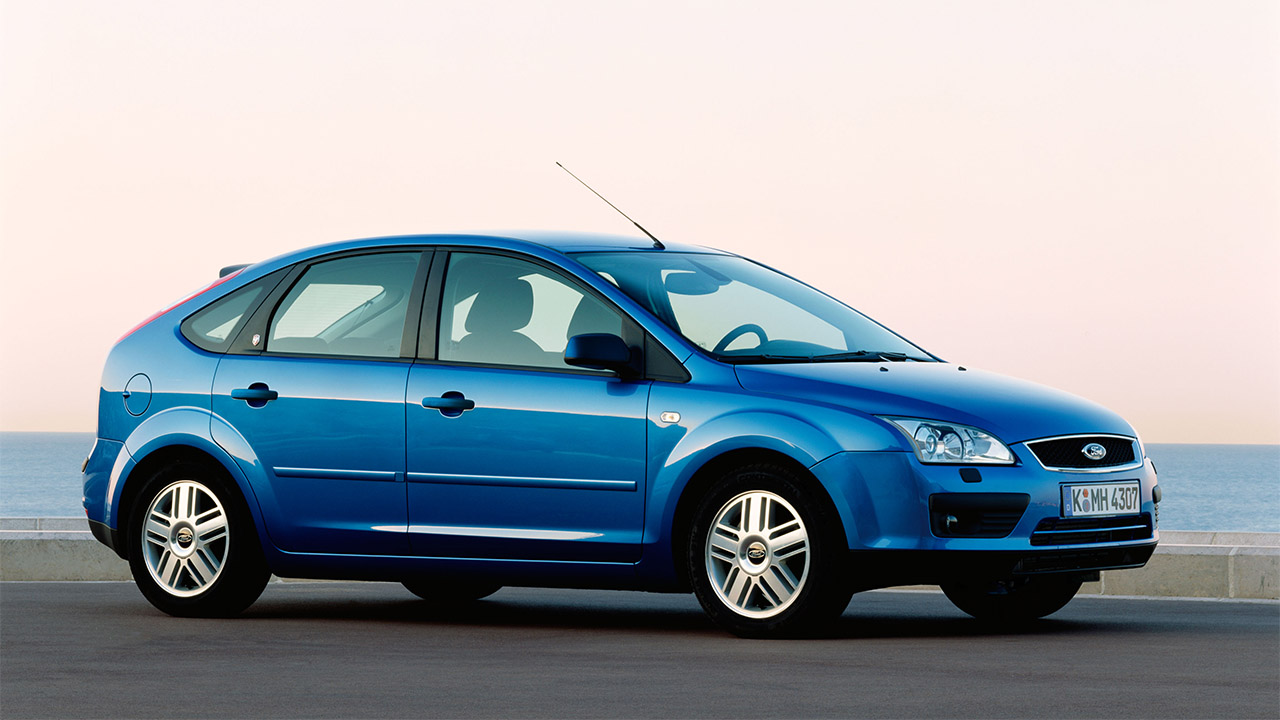 The Mk2 Focus was announced in 2004, and went on sale in 2005 after six years of massive success with the Mk1. At first glance, it appeared that Ford had played it safe with the design of the new car, especially considering how radical the first generation looked. Well, it was safe, achieving five stars in the Euro NCAP crash tests at the time.
Interior quality had also improved, while the more conventional dashboard and switch gear layout appealed to families more than car nuts. The Mk2 was a much larger car and had even more room in the back, plus it had the added bonus of a mammoth-sized boot. A great range of economical engines made the Focus an even more desirable package.
Again, although there was a performance version called the ST, Ford really pulled out all the stops when they released the Focus RS in 2009. This was a 297bhp monster that boasted a 5-cylinder turbocharged engine, huge rear wing and massively flared arches that harked back to the Escort RS Cosworth of the 1990s.
It was an absolute animal, accelerating from 0 to 62mph in just 5.9 seconds. It needed a limited-slip-differential and a new front suspension design to harness all the power. As a result, it has gained a strong cult following, which is keeping residual values high.
Mk3 Ford Focus (2011 to 2018)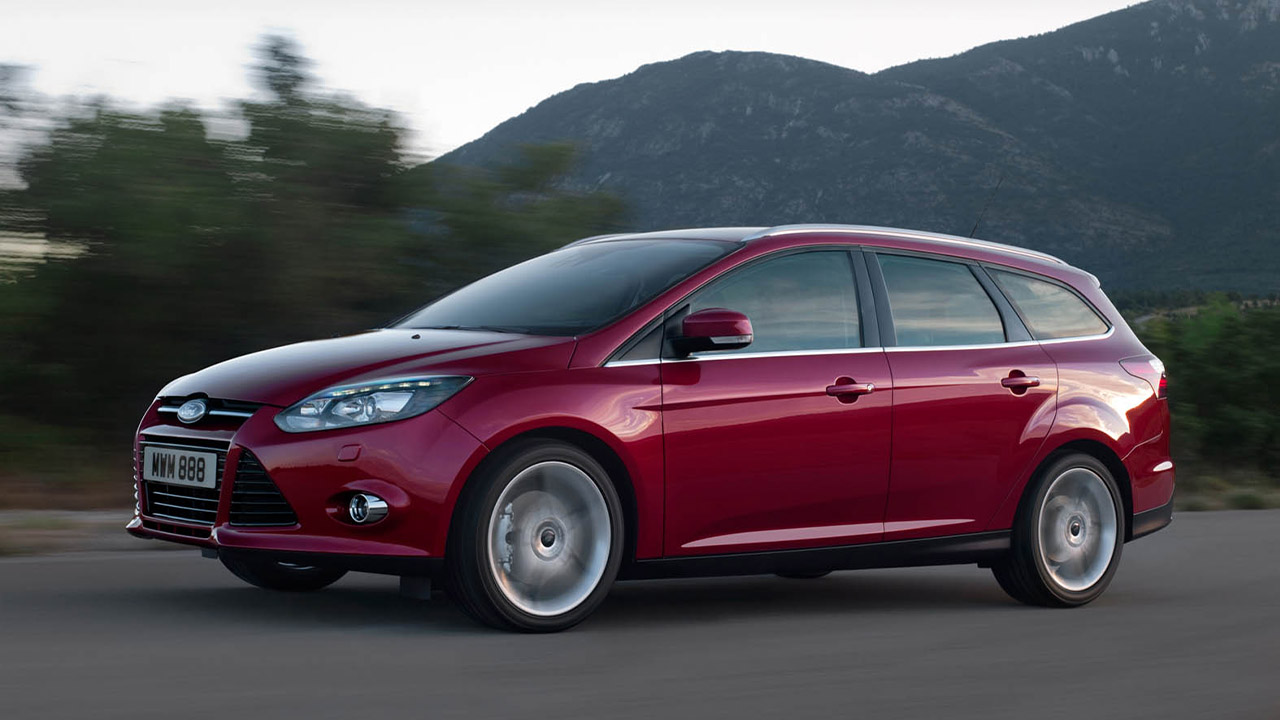 We were into a new decade when Ford announced they would be releasing a third generation of the beloved Focus. A vague silhouette remained from the Mk2, but that was about it in reality.
A design refresh kept the Focus bang up-to-date, while the modern interior was complemented by a host of new safety technology and driver aids. In fact, this generation of Focus was the world's best-selling car in 2012.
Let's start with the engine range. There's an engine and gearbox configuration to suit everyone, which comes as no great surprise. Ford were celebrated for introducing their innovative 1.0-litre EcoBoost petrol engine, which has since won countless numbers of awards.
Available in either 98bhp or 123bhp form, owners were (and still are) benefitting from over 50mpg on a combined cycle. For the economically minded, the 1.6-litre TDCi manages circa 68mpg in regular format, and the frugal model manages up to a remarkable 83mpg combined.
Practicality is another strong suit of the Mk3 Focus, as it has been all along. A 316-litre boot has proven more than adequate for the weekly shop or a family holiday, while there's plenty of room in the back for kids and adults. Drivability and quality are superb; Ford have a great record of making their everyday vehicles engaging to drive, which is a welcome bonus.
Mk4 Ford Focus (2018)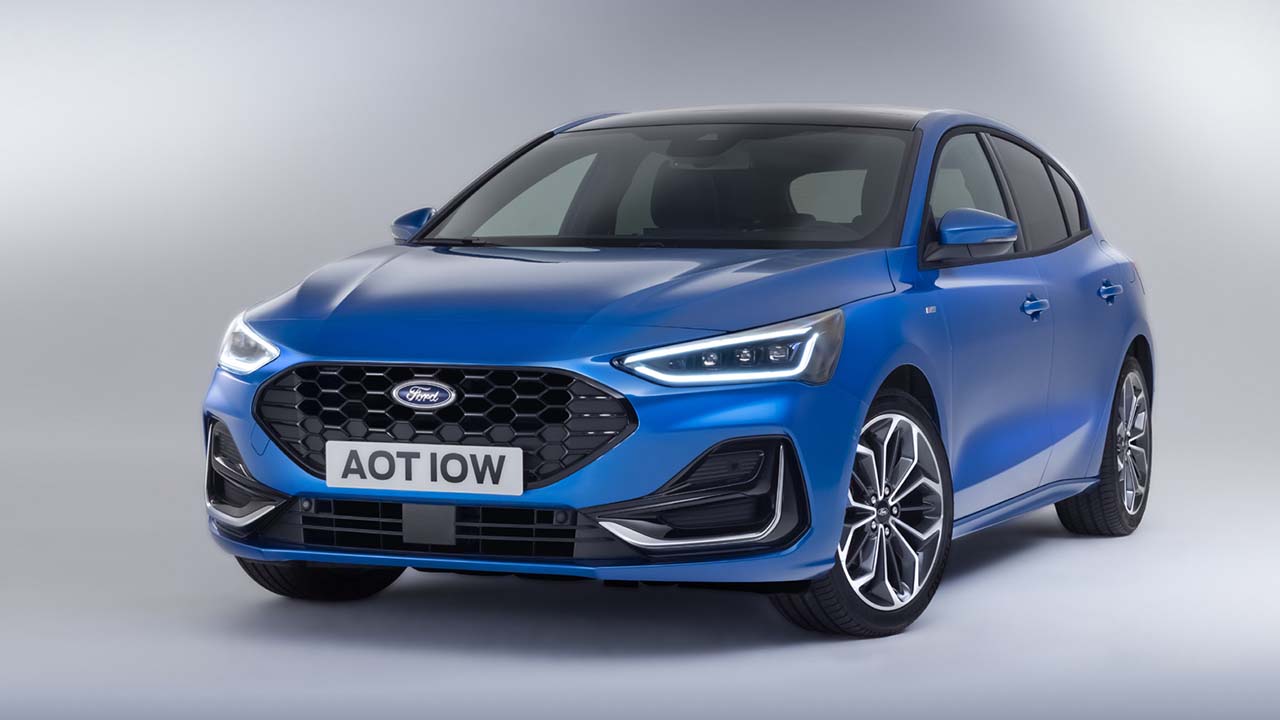 It seemed fitting that we would be given the next chapter of the Focus in 2018, because this marked 20 years since the original hit showrooms across the world.
Unsurprisingly, this generation is the best one to date. Sharp new design, a beautifully built interior, economical engines and a sublime chassis; the Focus continues to cement itself as one of the best in its class.
The introduction of new technology has helped the Focus climb to a new level. The SYNC infotainment system has been heavily applauded because of its simplistic layout and ability to process inputs quickly.
The addition of safety features such as 'Lane Keep Assist' and 'Active Braking' have all been well received. The latest generation of Focus boasts a five-star Euro NCAP rating, which comes as no great surprise.
SUVs and crossovers are some of the most popular vehicles these days. Because of this, Ford released the 'Active' range. With raised ride height, chunkier tyres and different driving modes, these models are perfect for Britain's roads.
Ford gave the Focus a mid-life refresh for 2022, giving it an even more efficient array of hybrid engines alongside a new automatic transmission. In addition, it features the brand's SYNC 4 infotainment system, which is the quickest and most intuitive system they've ever developed.
Discover the Focus with Evans Halshaw Ford
Four generations spanning over 20 years: the Ford Focus has impressed since the beginning with its handsome looks, great interior and excellent build quality.
We don't expect this recipe to change anytime soon either. Book a test drive with your nearest Evans Halshaw Ford dealership to experience why they're so popular.