Is the Nissan Qashqai the right Motability car for you?
The Nissan Qashqai has long been established as one of the most popular cars on the Motability Scheme.
It's not surprising really, given the excellent comfort, space and fuel economy on offer, as well as the conveniently raised driving position that gives you a great view of the road, as well as making it easy to get in and out. It's significantly more spacious in every department than the Nissan Juke, too.
This latest generation Qashqai has undergone a transformation on the outside and on the inside, with elegant design and revolutionary technology equipped as standard.
If you require anything more, we offer a range of Motability adaptations, from wheelchair hoists to pedal modifications, there's something to suit each individual. These adaptations are designed to make your driving experience hassle-free when you're out and about independently or with your family.
What versions are available?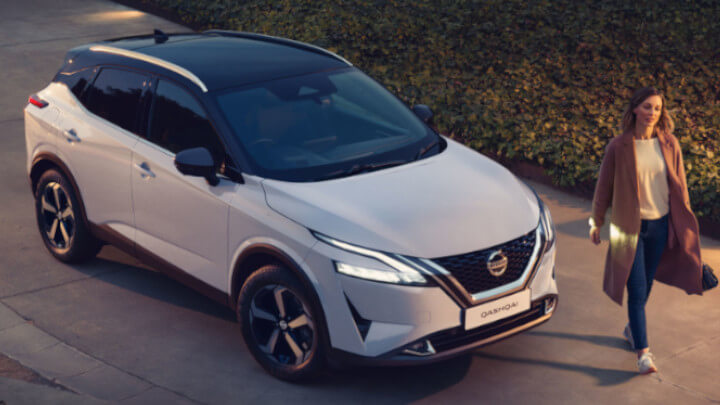 Engines and transmissions
The Qashqai is now a petrol-only model, equipped with the latest in mild hybrid technology for better performance and fuel economy. You can choose between manual and 'Xtronic' automatic gearboxes, too.
Bodystyles
As ever, the Qashqai is a supremely practical five-seat five-door SUV.
Model variants
Several different Qashqai models can be ordered through the Motability Scheme, depending on your personal preferences and budget for an advance payment.
Order the Nissan Qashqai through Motability at Evans Halshaw
There's several good reasons why the Nissan Qashqai is the number one best-seller on the Motability scheme. It's extremely practical, easy to get in and out of, enjoyable to drive and economical too - the list goes on and on (and on).
To see why the Qashqai is so popular with people who have disabilities, please book a test drive with a Motability specialist at your nearest Evans Halshaw Nissan dealership.