Introducing the All-New Hyundai Santa Fe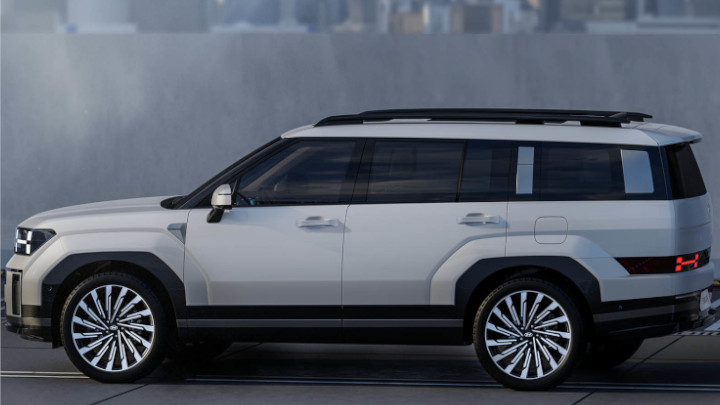 The fifth-generation all-new Hyundai Santa Fe has been transformed to provide an updated and refreshed version of the previous Santa Fe model.
The mid-size SUV has seen substantial changes made to both the exterior and interior, as well as all-new technology and features.
This powerful new model showcases Hyundai's signature nature-meets-city design approach to accommodate a significant amount of consumer needs and wants.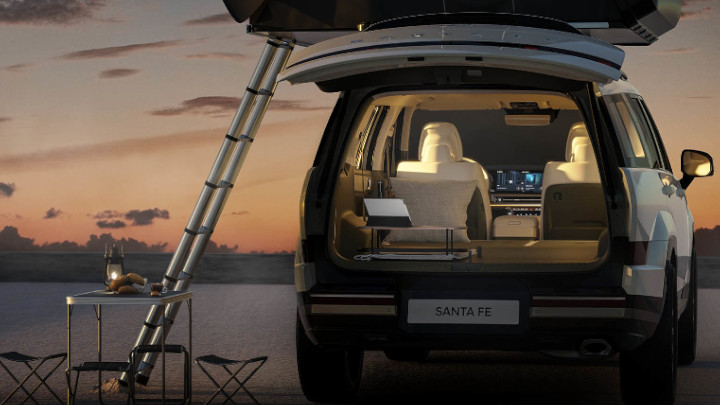 The all-new Santa Fe has been given a more modern and boxy design, coupled with H-shaped design elements from Hyundai's 'H' symbol, including H-shaped headlamps and a H-motif on the front of the vehicle.
With a longer wheelbase, widened tailgate area, and 21-inch wheels, the Santa Fe has been given a muscular and bold look. Add to this a more accommodating cabin space, and the interior is just as appealing as the exterior.
There's plenty of room inside the all-new Santa Fe, and the full foldable second and third row seats ensure a flexible and adaptable interior space to cater to whatever you need.
Sustainable materials have also been incorporated, with elements like the car mats and second and third row seat backs being made from recycled plastic, and eco-friendly leatherette used throughout the cabin too.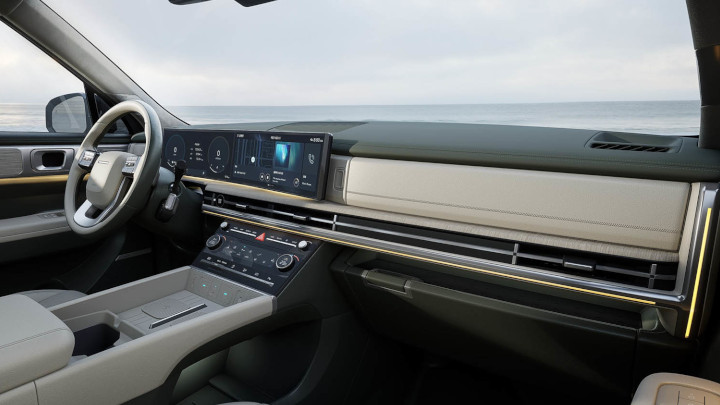 The all-new Santa Fe benefits from a whole host of technology and gadgets for you to enjoy. These top-drawer tech features including a Panoramic Curved Display connecting a 12.3-inch digital cluster with an infotainment system and dual wireless charging to enhance the driving experience.
The exterior of the vehicle also benefits from new H-shaped tail lights and front H lights to give the Santa Fe a very distinctive road presence whilst providing excellent visibility.
The All-New Hyundai Santa Fe: Coming soon to Evans Halshaw Hyundai
A bold new design, the highest quality sustainable materials, and new technology and features. What more could you want from a family SUV?
Hyundai's impressive selection of vehicles will be joined by the Santa Fe SUV in the near future, but if you'd like to be the first to find out more information, you can contact your nearest Evans Halshaw Hyundai dealership.