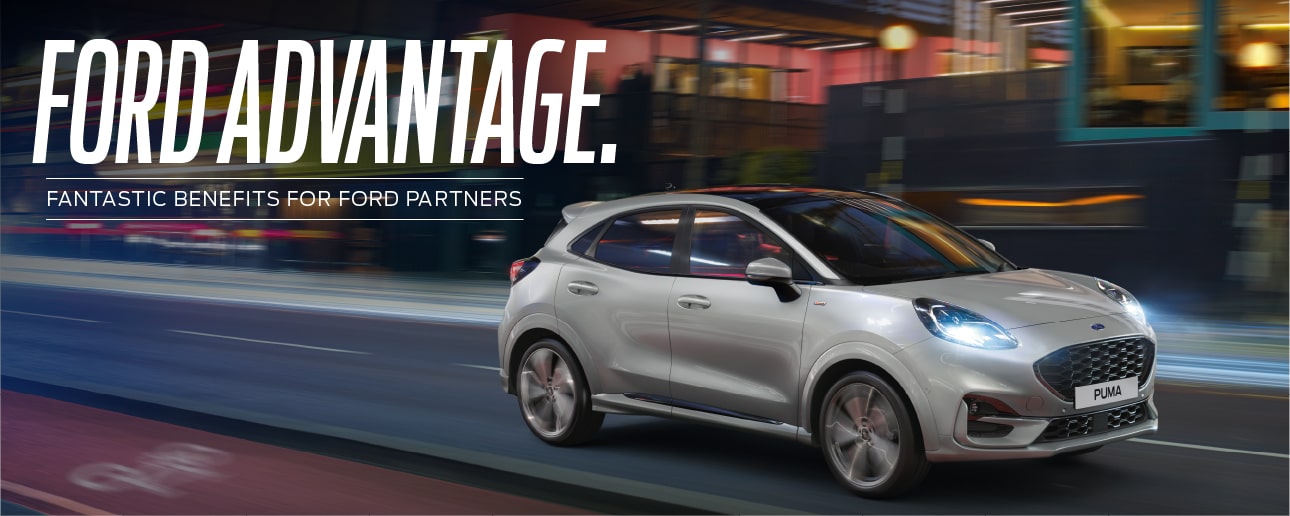 If you're an employee of one of our partner companies, then you could benefit from Ford Advantage. This programme offers you a number of fantastic benefits when you buy a brand-new Ford vehicle through one of our retailers.
The Advantage scheme offering is available on a range of new Ford vehicles, including:
View our list of the companies we've partnered with to find out whether you're eligible to purchase a new Ford through the Advantage Scheme.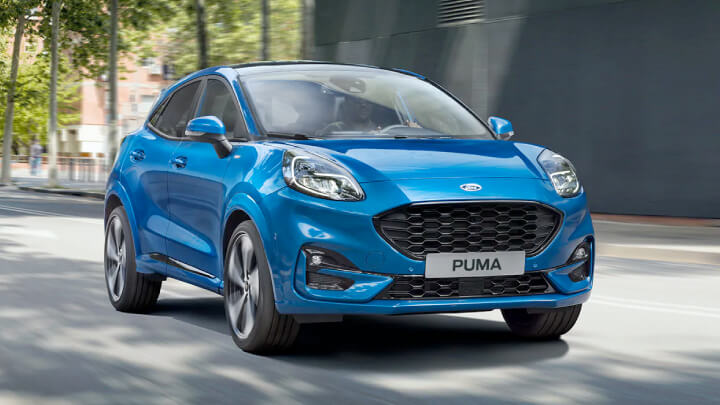 Benefits of the Ford Advantage Programme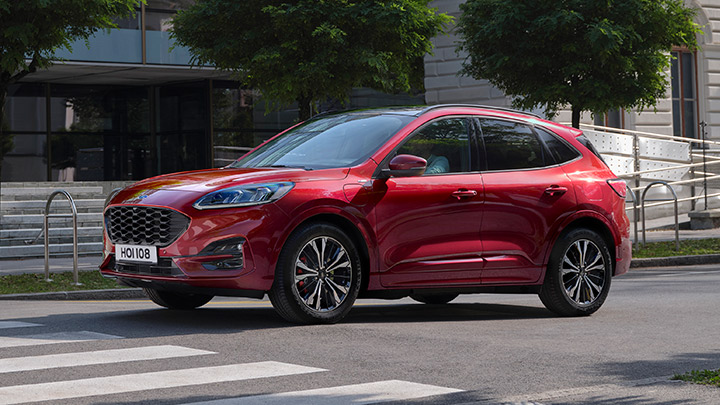 There are plenty of great benefits of purchasing a brand-new Ford model through the Ford Advantage Programme, such as:
Free 2-year service plan
Extended period maintenance
2 years' Ford Roadside Assistance in addition to the first year offered as standard
If you're eligible for the Ford Advantage Programme, simply enquire at your local Ford dealership today to find out more information and apply.
Terms and Conditions
We are a credit broker, not a lender or an independent financial advisor. We can introduce you to a limited number of lenders and their finance products which may have different interest rates and charges. We may advise you on the products, subject to your personal circumstances, though you are not obliged to take our advice or recommendation. We do not charge you a fee. Whichever lender we introduce you to, we will typically receive commission from them (either a fixed fee or a fixed percentage of the amount you borrow). The lenders we work with could pay us commission at different rates. The amount of commission we receive does not affect the amount that you pay under your credit agreement. Evans Halshaw Limited, Loxley House, 2 Oakwood Court, Little Oak Drive, Annesley, Nottingham, NG15 0DR.
Ford Advantage includes a free 2 year Service Plan plus an additional 2 years Ford Roadside Assistance on top of the 1st year free Ford Roadside Assistance provided with every new Ford car. The 2 year Service Plan covers up to 2 services within a 2 year period dependent on the models service intervals, including Extended Period Maintenance (Extended Period Maintenance includes a brake fluid change at 2 years and Bodywork and Paintwork inspection) but excluding convenience check items. Information on Ford Roadside Assistance and details of items covered in each service and can be obtained from all Authorised Ford Dealers. All services must be completed within 1,000 miles of the mileages shown or within 1 month of the service due date and by an Authorised Ford Dealer.
Where service intervals are longer, for example, Puma which are every 2 years/18000 miles (whichever is the sooner), only customers who are higher mileage users (covering 36000 miles in the 2 years) would be able to benefit from 2 services.
Ford Advantage Programme is available for new Fiesta, Puma, Ford & Kuga models (excluding Mustang, Mach-E and Commercial Vehicles). The service plan will be linked to the vehicle purchased and cannot be transferred to an alternative vehicle.
Ford Advantage Programme is exclusive to employees or members of an authorised company/organisation and eligible Military/Diplomatic Personnel as shown on the Advantage authorised company list which will be held at participating Ford Authorised Dealers.
The Advantage authorised company list is subject to annual reviews and updates by Ford Motor Company Limited to both add and remove companies as deemed appropriate.
Selling or transferring entitlements to anyone who is not an employee/member of an authorised company/organisation is a violation of the conditions and is strictly prohibited.
The Ford Authorised Dealer is able to process an order in the customer's name only.
The customer must pay for the vehicle personally and any credit purchased must also be in that name. The vehicle must be registered at the address of the customer only. Ford Advantage Programme may not be used to register vehicles for business purposes.
The vehicle must be for the primary use of the customer and all insurance documents must be in the customer's name. It must be retained by the customer for a minimum period of six months from the date of first registration.
When the customer visits the Authorised Ford Dealer they need to identify themselves with either a company/organisation ID card, a wage slip (dated within the last 3 months) or a headed letter from the company/organisation confirming that the individual is an employee/member (dated within the last 3 months). The Authorised Ford Dealer is required to obtain a photocopy of the form of identification for audit requirements. This will be held a maximum of two years and will not be used for any other purpose. Please note that the Authorised Ford Dealer will refuse to process an order without satisfactory identification.
A new vehicle purchased on the Ford Advantage Programme cannot also benefit from the Ford Privilege, Ambassador or D-Plan programmes.
This programme has been verified by the Inland Revenue, and it has been agreed that it does not attract Benefit in Kind taxation. However, as tax laws and Inland Revenue policies are subject to change over time, Ford cannot gaurantee that the Ford Advantage Programme will always be delivered without tax issues arising. Any income tax or national insurance liabilities arising as a result of participation in the Ford Advantage Programme, especially (but not limited to) circumstances where the terms and conditions are not adhered to, are your responsibility.
Ford Advantage Programme is a marketing programme and may be changed or withdrawn at any time. Subject to availability at participating Authorised Ford Dealers for new vehicles. Advantage terms are available for contracts from 2nd February 2023 - 31st December 2023 and registrations between 2nd February 2023 - 30th June 2024.
Details correct at time of going to print. The Ford Advantage Programme 2-year service plan and additional 2 years Roadside Assistance is available in addition to other retail customer promotions made available by Ford Motor Company Limited from time to time including but not limited to customer savings, free equipment and/or low rate finance as applicable*. Please ask your Authorised Ford Dealer or visit www.ford.co.uk for details of current retail customer promotions. Any breach of these conditions may result in withdrawal of the company or organisation of which you are an employee or member of the Ford Advantage Programme.
Retail only. Finance subject to status. Guarantees may be required. Freepost Ford Credit.