What is keyless entry in cars?
Car manufacturers are constantly working to enhance the convenience of their vehicles, and among the many advancements in technology is keyless entry.
If you've ever found yourself scrambling to find your car key whilst sifting through your pockets and bags, keyless entry makes it much easier to unlock your car without any fuss.
This clever technology can sense your key fob nearby, and will unlock your car without having to deal with a physical key. But how does keyless entry work, is it worth it, and could the keyless car theft affect you? Read on to discover everything you need to know about keyless entry.
Contents
How does keyless entry work?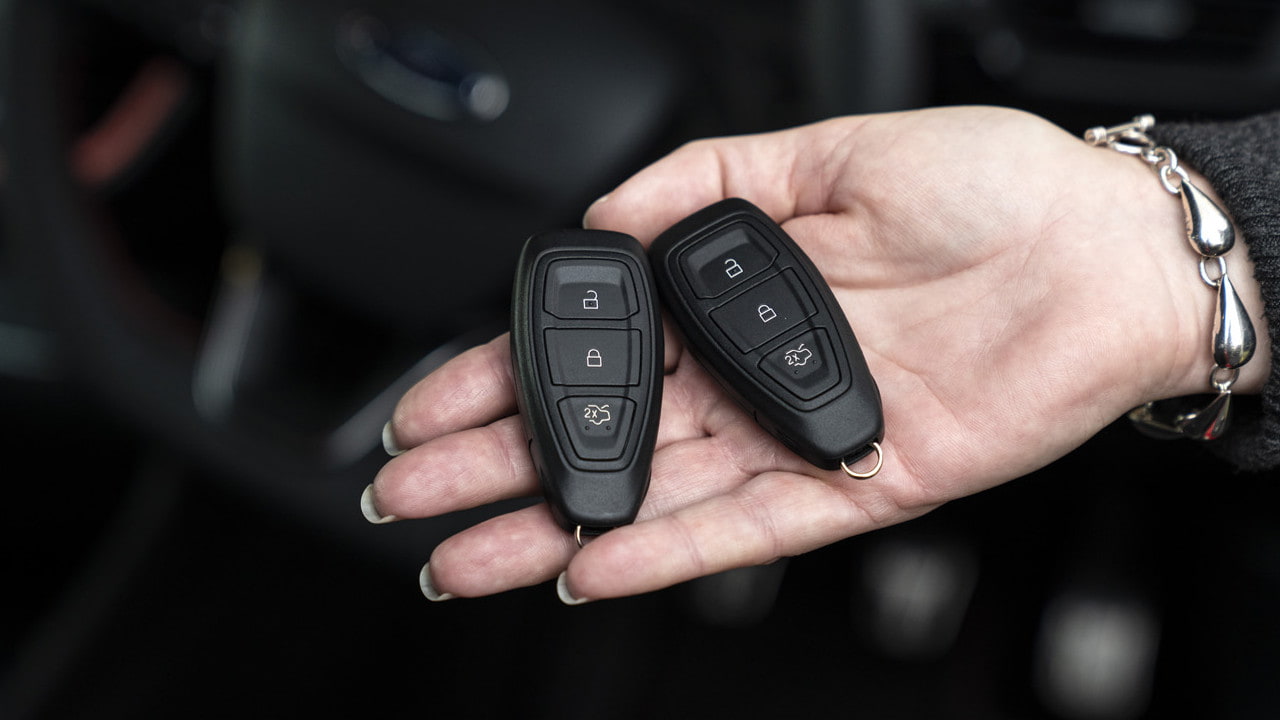 Keyless car entry is a cutting-edge technology that simplifies the process of accessing and starting a vehicle. This system operates through a combination of devices and communication. Here's a closer look at how keyless car entry works:
Key Fob: Keyless entry simplifies vehicle access by using a special key fob that emits a short-range radio signal.
Receiver: The car is equipped with a receiver, often located in the door handles or near the ignition. This receiver continuously scans for the presence of the key fob's signal.
Authentication: Placing your hand on the door handle of your car or pressing a button mounted on the handle sends out a short-range signal. If the fob is within range, it will send its signal back to the vehicle to unlock the doors.
Locking: Once you've switched off the engine and moved away from your vehicle, it will sense the absence of the key to automatically lock itself, which is especially handy if you sometimes tend to overlook locking your car. Some models require the press of a button to lock the car.
The process of keyless entry is similar to that of keyless start systems. Keyless start works by pressing a button located inside the car which activates a signal, and if the key fob is in proximity, the car's engine will start.
Another useful keyless feature in cars is hands-free tailgate, which allows you to wave your foot under the rear bumper to automatically open the boot - a handy feature for the weekly supermarket trip.
Is keyless entry worth it?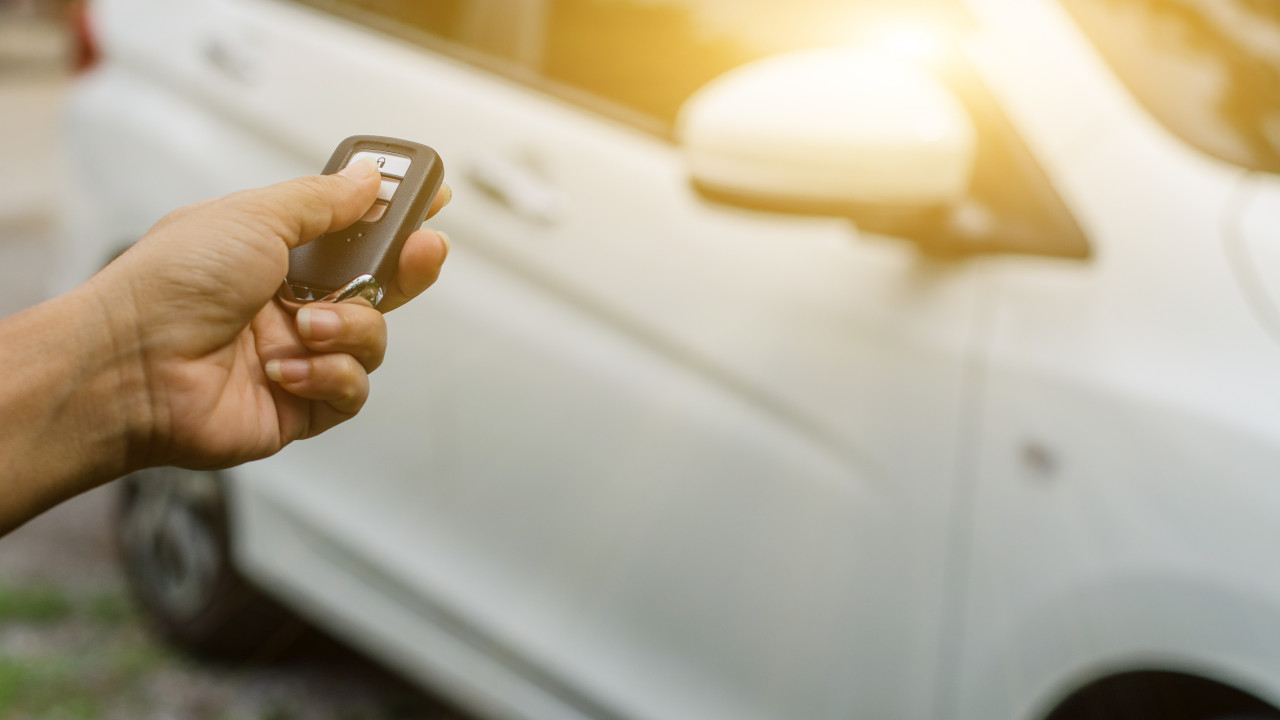 Although it's a convenient and helpful advancement, just like many new technological innovations, keyless entry doesn't come without its drawbacks, which include:
Battery Dependence: Keyless entry systems rely on batteries within the key fob. If the battery runs out or malfunctions, it can result in a temporary inability to access or start your vehicle.
Theft: While keyless entry systems are designed with security in mind, some models have been susceptible to hacking attempts, leading to concerns about vehicle theft.
Higher Cost: Equipping a vehicle with a keyless entry system can increase the upfront cost.
Complex Repairs: If the keyless entry system experiences technical issues, repairs can be more complex and costly compared to traditional lock-and-key mechanisms.
Ultimately, the decision of whether keyless entry is worth it depends on your personal preferences, lifestyle, and priorities. If convenience, seamless access, and enhanced security are high on your list, keyless entry could greatly enhance your overall driving experience.
Best cars with keyless entry
There are a number of new and used cars that provide a hands-free way to lock and unlock your car. Some of the most popular models on the market available with keyless entry (and keyless start) include:
Ford Puma: Also available with hands-free tailgate, the Puma excels in both practicality and convenience.
Citroën C3: A compact and reliable car with effortless access and increased security.
Kia Sportage: Kia's best-loved SUV, the Sportage scores high in all areas from looks to technology.
Vauxhall Mokka: Affordable, stylish, with all the equipment you need, the Mokka SUV is a great all-rounder.
What is keyless car theft?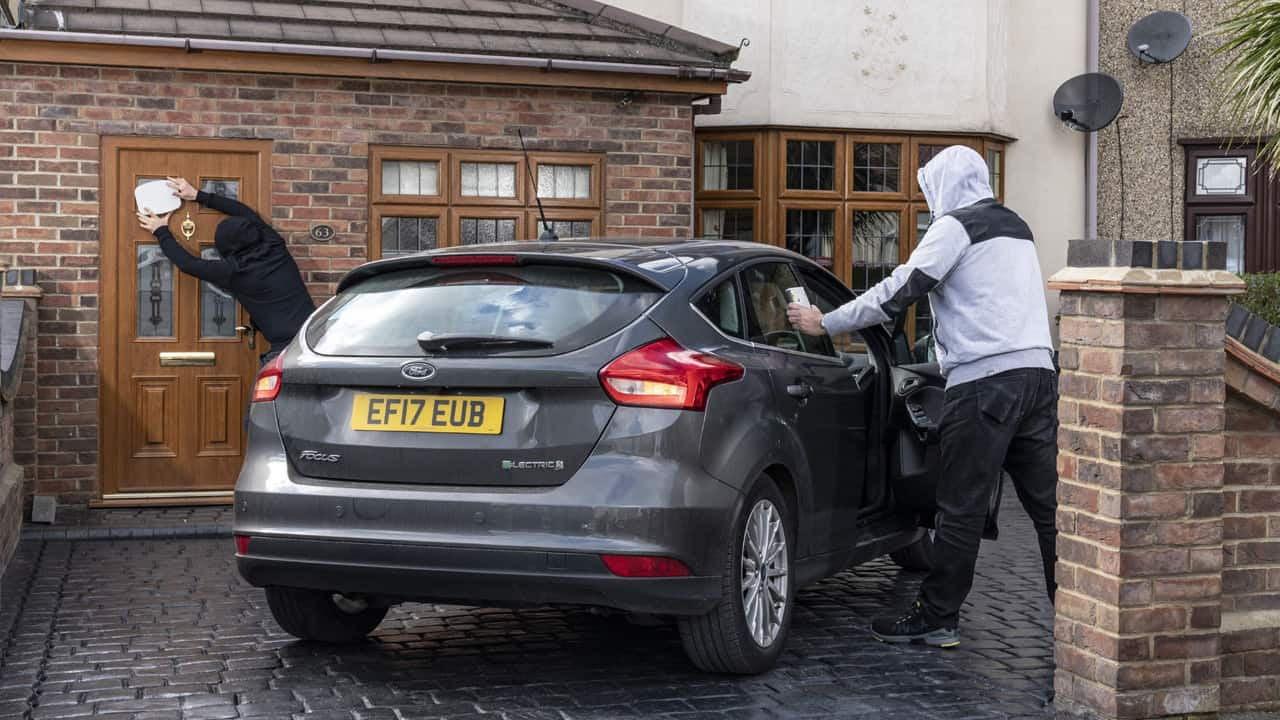 As mentioned above, one of the potential drawbacks of keyless entry is keyless car theft (also known as relay theft). This involves distorting the radio signals between a car's key fob and its onboard receiver.
Thieves use devices to capture and amplify the key fob's signal, allowing them to unlock and start the vehicle, all without requiring the actual key.
Although keyless car theft has been a significant problem since keyless entry was introduced, plenty of manufacturers have put safety technologies in place to help prevent car theft. There are also a few things you can do to avoid your vehicle being the target of keyless car theft, including:
Using a faraday pouch
Investing in a steering wheel lock
Fitting a tracking device
Deactivating your keyless system overnight
Discover more motoring advice through Evans Halshaw
Keyless entry is a prime example of how technology is transforming our day-to-day life, enhancing convenience, practicality, and the overall driving experience.
From infotainment and connectivity to active safety features, manufacturers are constantly adapting their new cars and vans to be as reliable and handy as possible.
If you'd like to discover more about in-car technology and equipment, head over to our blog section, which is regularly updated with insights, advice, and buying guides.