If you're having a problem with your vehicle and you're struggling to identify what's causing it, then our Technical Assessment is a great way of getting a diagnosis.
For a flat charge of £89 (including VAT), one of our qualified technicians will perform an assessment of your vehicle and find the root cause of the issue.
If the technician is able to rectify the issue with no additional parts and within the 30-minute allocated time, then there will be no additional charge. If your vehicle needs any replacement parts, then we'll be more than happy to provide you with a no obligation quote to complete the work.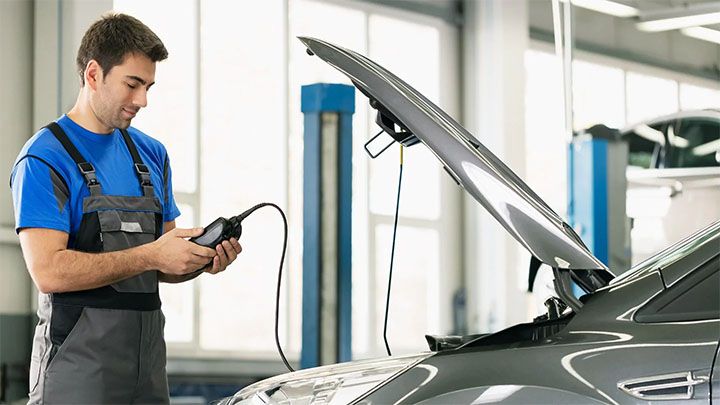 The whole assessment is usually completed within 30 minutes, and follows this procedure:
Consultation - We'll ask you to discuss the issue with one of our service advisors so we can achieve an accurate understanding of the issue.
Check - A trained technician will undertake a 30-minute check of your vehicle to gain a further understanding of the issue.
Evaluation - We'll discuss and explain our findings with you and make appropriate recommendations. Any further costs involved for resolving the issue will be fully explained and we won't undertake any work without your prior approval.
Repair - Once we gain your approval, your vehicle will be booked in to the next available service appointment, getting you back on the road as soon as possible.
Book a Technical Assessment Today
Establishing where the problem with your vehicle is coming from doesn't have to be a daunting experience thanks to our technical assessment.
With fully qualified technicians who have access to the latest workshop tools and diagnostic equipment, there's no better place to bring your vehicle than your nearest Evans Halshaw retailer.