Is the Renault Trafic Passenger the right Motability car for you?
If you're looking for a vehicle large enough to fit up to nine passengers with extensive luggage, the Renault Trafic Passenger is your perfect match. This modern minibus is designed with an active lifestyle in mind, offering a sliding door for easy access and seating nine adults comfortably. The Trafic Passenger is extremely flexible, offering you the choice of individual seats or passenger benches at the front or the rear.
The modular luggage compartment can be configured to provide a whopping 3,400 litres of space, more than enough for all the family's luggage and more. The flat boot is great for loading any awkward equipment too, such as multiple wheelchairs. For extra convenience, we could even arrange for a wheel chair hoist to be fitted for you.
Motability also considers that every situation may be different, therefore offering a number of conversions and adaptations to suit your personal suitability and needs.
What versions are available?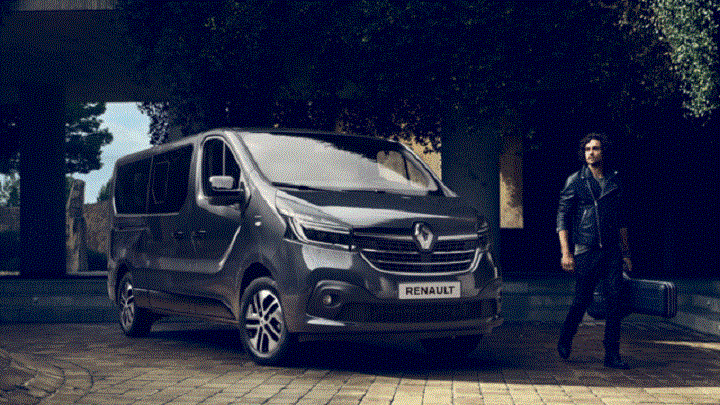 The Renault Trafic Passenger is not currently available to order through Motability.
Order the Renault Trafic Passenger through Motability at Evans Halshaw
Motability vehicles don't come any larger or more practical than the Trafic Passenger, so if it is space and comfort you're after then look no further. This is a flexible and versatile vehicle that meets every mobility need you can think of.
To have a good look round the Trafic Passenger for yourself, please contact a Motability specialist at your nearest Evans Halshaw Renault dealership.