Keep your Kia in top condition with Kia Care
Kia Care service plans have been designed to help you spread the cost of maintaining your car, while simultaneously saving you money. Essentially, you pay a fixed monthly sum or one-off payment and have your vehicle's routine servicing covered for an agreed period of time, usually two or three years.
In addition to helping you spread the cost of maintenance, Kia service plans are fixed in price and inflation-proof, meaning that should there be any general price increases on servicing costs, you will save money over the course of your plan.
The available service plans can be tailored to your needs and vehicle. If you want to discuss your options, then please contact your nearest Evans Halshaw Kia dealer.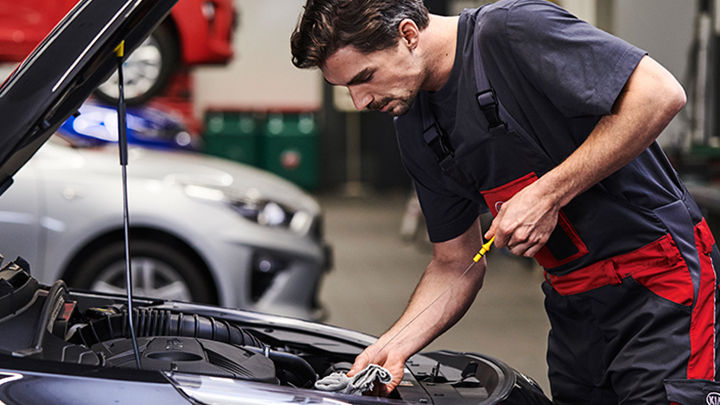 There are several benefits to taking out a Kia service plan
Spread the cost of your servicing throughout the plan
Fixed prices mean servicing costs will not increase
Keeps your Kia in tip-top condition
Tailored to your specific annual mileage needs
A full Kia service history will increase the resale value of your vehicle
Ensures the reliability and safety of your Kia
Take out a Kia Care service plan with Evans Halshaw
Kia service plans are an excellent opportunity to save money and ensure your vehicle is taken care of by Kia experts using the best quality of parts available.
Having your vehicle serviced by our technicians not only help it to maintain optimal performance, but it will help retain its value should you come to sell further down the line. Get a service plan quote online for your vehicle.