Take the Lead. Drive Electric.
Make a sustainable choice and drive for the future.
Make the most of ultra-fast charging. The EV6's super fast charging, means you spend more time on the road with lower running costs. Did you know, on average the EV6 costs £50 to drive 500 miles vs £121 for a petrol compact SUV, that's a total saving of £813 on fuel costs over a year!*
Make no compromise with the Kia electric and hybrid range that combines state-of-the-art technology with striking looks, power and practicality.
Discover the award winning electric range, including the EV6, Niro EV and Soul EV upcoming EV9.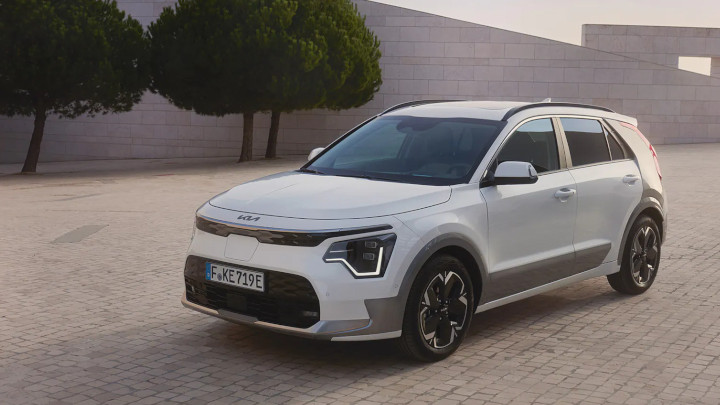 Terms and Conditions
*Data from Zap Map Journey Cost Calculator; Electricity price: 34p/kWh & Fuel price: 149p/litre. based on 6,000 miles/year. Source: EV journey cost calculator.
The range was determined according to the standardized EU measurement procedure (WLTP) based on 77.4kWh battery pack, rear wheel drive, and 19" wheels. The individual driving style and other factors, such as speed, outside temperature, topography and the use of electricity-consuming devices/units, have an influence on the real life range and can possibly reduce it. In order to achieve the maximum charging speed, EV6 must use an 800 volt electric vehicle charger that delivers at least 240kW of electricity. Actual charging speed & charging time may be influenced by the battery temperature and exterior weather conditions.