Dacia Duster
Rugged and robust, the multi-award winning Dacia Duster is an adaptable and affordable SUV. The spacious interior features a range of smart and generous storage space, making the Duster suitable for various drivers who require a vehicle for business use. With five versions available and the choice of petrol or diesel engines, you are sure to find the perfect Dacia Duster featuring clever and practical equipment to make your daily life easier.

Dacia Sandero
Winner of WhatCar? Car of the Year 2019 for the 7th year in a row, the Dacia Sandero proves that affordable doesn't mean dull. The supermini is a surprisingly roomy hatchback that can comfortably fit five adults, with plenty of storage options available. There are three versions available to pick from, so if you're looking for an affordable car for business purposes, that doesn't compromise on comfort or practicality, the Dacia Sandero is ideal.
Dacia Logan
The estate to suit any business requirements; the Dacia Logan MCV. Transport whatever and whoever you want, thanks to the copious amount of space in the impressively large boot and ample interior space. Additionally, you can easily fit in long or bulky items when folding down the rear seats. Furthermore, you can enjoy the comfort of the Dacia Logan and relax knowing you and your passengers will be safe thanks to the various safety features that are included as standard.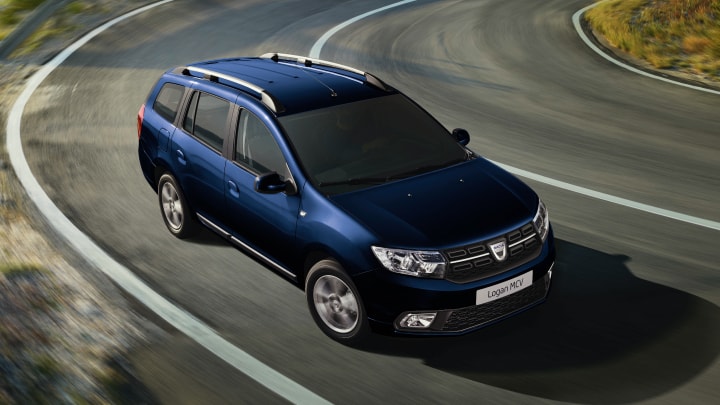 Dacia Sandero Stepway
You can enjoy the best of both worlds with the Dacia Sandero Stepway, the style of a Sports Utility Vehicle (SUV) and the practicality of a family hatchback. The generous boot capacity makes the Sandero Stepway suitable for various business requirements and thanks to its 1/2 - 2/3 split folding rear bench seat, you can adapt the space to meet your needs. Furthermore, ingenious storage options feature throughout the interior, which can comfortably seat five adults.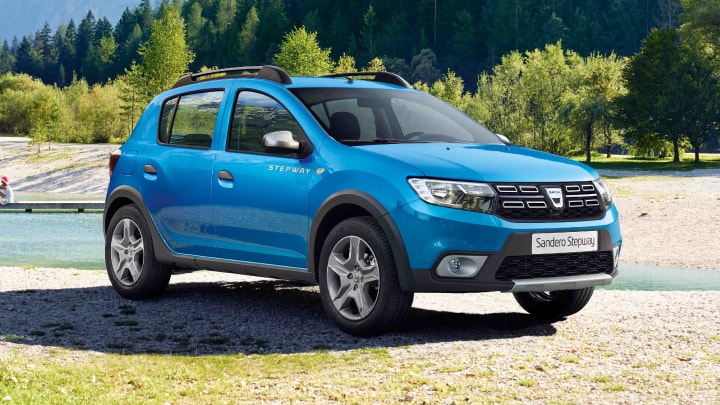 Dacia Logan Stepway
The Dacia Logan MCV Stepway is a large estate with an SUV look. It is suitable for various business requirements as you can easily transport anything you need, due to the exceptionally modular layout and the 60:40 split folding rear bench seat, ensuring you can load long and bulky items into the boot. You can comfortably drive the Logan MCV Stepway, knowing your vehicle is equipped with uncompromising active and passive safety features.