Updates for Citroën C5 X and C5 Aircross Plug-In Hybrids
08th Nov 2022
By Chris Russon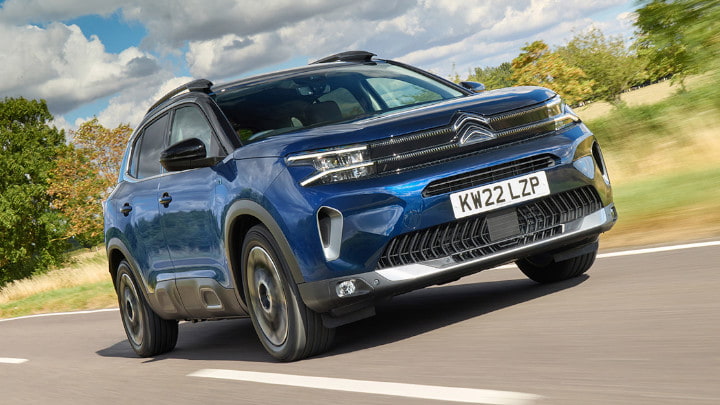 Citroën is making updates to the plug-in hybrid variants of the new C5 X and the C5 Aircross SUVs.
The changes see the both vehicle's electric-only range increased to 41 miles, which for the C5 Aircross a drop in BiK taxation bands from 12 to eight percent.
This reduces the cost to a 40 percent taxpayer by almost £47 per month in the 2022-25 period. The electric range of the C5 X increases to 39 miles.
The updated C5 Aircross PHEV adopts a new-generation battery pack – which increases power from 13.2kWh to 14.2kWh – emitting only 29g/km of CO2.
With the C5 X PHEV versions, the battery pack is unchanged at 12.4kWh, but the switch-over to the Euro 6.4 standard improves the battery's minimum charge threshold. This increases the vehicle's electric-only range, whilst reducing emissions – down to 27g/km of CO2.
Both models can be charged in less than two hours with a 7.4kW charger, and form part of Citroën's plan to offer an electrified variant of all models by 2025.
Available in Sense Plus, Shine and Shine Plus trims, the plug-in hybrid variants are priced from £36,720.
The new C5 Aircross is available in Sense Plus, Shine or C-Series Edition trims, with plug-in hybrid versions available from £35,935.
Prices correct as of 08/11/22 and are subject to change.