According to RAC, more than 2 million UK motorists drive their cars to Europe a year and many choose to hire a car during their holiday.

If you're thinking of driving to Spain or hiring a car in Spain this year, Evans Halshaw has some great advice for you. Whether you're unsure on what documentation you might need, or any changes necessary for your vehicle, we have all the rules for driving in Spain.

Some of these points may seem straight forward, but they are all extremely important to remember. Firstly, make sure to drive on the right-hand side of the road! This can be very easy to forget when you have been driving for so long on British roads.

Here are some other tips for driving in Spain whether in your own or a borrowed vehicle.
General Driving Rules and Practical Information for Driving in Spain
You must be 18 years or older and hold a full driving licence to drive in Spain
Just like Britain, seatbelts are always required in the front and rear of any vehicle
Any vehicles carrying children must have car seats, without these you will have the risk of your vehicle being seized
You must give way to traffic on the left at roundabouts unless the Spanish road signs tell you otherwise
You can be fined for not indicating when moving lanes on the motorway, so make sure to always do so
Do not cross the solid white line when entering a motorway, make sure to wait until the line is broken further down
It is illegal to drive in Spain barefoot, wearing flip flops or sandals, so always wear suitable footwear when driving. Fines go up to 200 euros
It is also illegal to drive shirtless and fines also go up to 200 euros
Spanish road rules don't allow U-turns unless traffic signs tell otherwise
ALWAYS remember, you may not always be stopped on the road by police – your number plate is enough to be prosecuted
Spanish Drink Driving Laws
Spanish drinking laws are very strict. Drivers are only allowed 0.5 mg of alcohol per ml of blood. In England, it is 0.8.
If you are caught drink-driving, you will be fined a minimum of 1,000 euros.
We recommend you do not drink any alcohol if you are planning on driving the same day.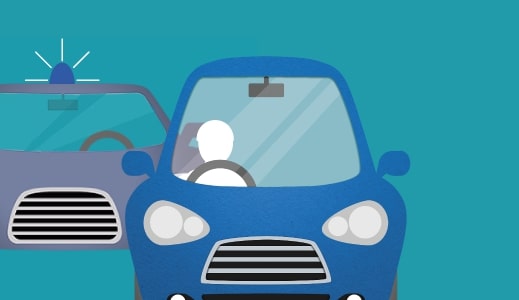 Spanish Speed Limits and Speeding Fines
Speed limits on town roads and other built-up areas: 50kph
Speed limits on single carriage way: 90kph
Speed limits on dual carriageways and motorways: 120kph
Speeding fines in Spain move from 100 euros to 600 euros, depending on the amount by which the speed limit is exceeded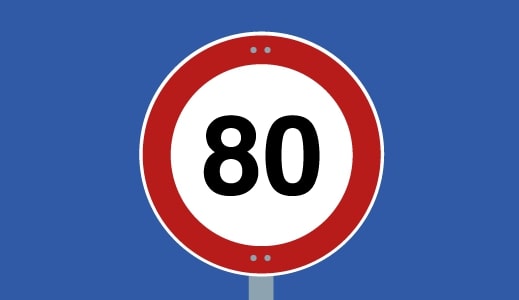 Important Numbers When Driving Through Spain
If you find yourself in any trouble or have any questions about Spanish driving laws whilst on holiday, please use the numbers below:
Spanish Police Number (General): 062
Spanish Local Police Number: 092
Emergency number (any): 112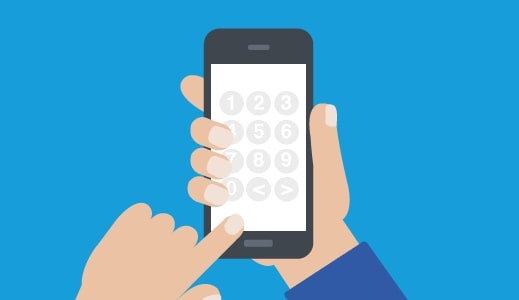 Using Your Phone While Driving in Spain
Like the UK, using a phone behind the wheel in Spain is forbidden.
If you use your phone whilst driving in Spain, you may be caught by police officers, street cameras and traffic reporting helicopters. Fines for using your phone can go up to 200 euros.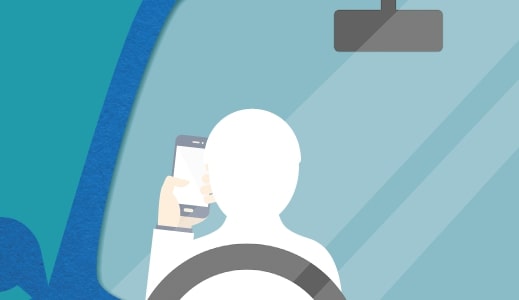 Documentation Requirements for Driving in Spain
There are several documents that are either compulsory or highly recommended – if you take all of them, there is no risk of being caught out.
Full UK driving licence
Copy of DVLA driver record and licence check code
An International Driving Permit (IDP) - this is an official, multi-language translation, of your driving licence which is used alongside your driving licence and allows you to drive a private vehicle
An original copy of your vehicle's V5c
Motor insurance certificate
Passport
Travel insurance documents
European Health Insurance Card
If you are borrowing a car to drive to or in Spain, you will also need an authorisation letter from the registered owner as well as the V5c (registration document)/Vehicle on Hire Certificate.
Any other vehicles (van, motorhome) or towed items may need additional documents.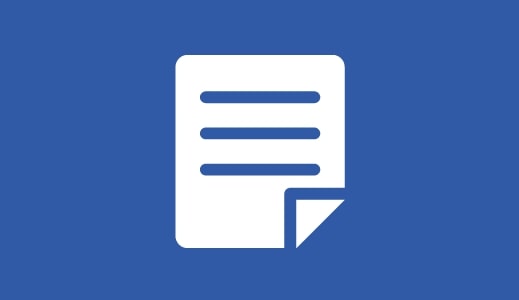 Required Vehicle Accessories and Modifications
There are several accessories and modifications that you will require for you car if you decide to drive your own to Spain.
A UK sticker is compulsory
The UK sticker must be black on white and at least 80mm high and 10mm wide
Headlamp converters are compulsory. These will prevent you from dazzling oncoming drivers, so make sure to get the correct one's for your car if they are not already installed
Visibility vests and warning triangles are compulsory. You need one vest for every occupant and these should be put on when getting in and out
Two triangles are necessary to cover all bases
Snow chains are highly recommended for the Spanish Pyrenees – your trip could be cut short by the police if there is bad weather and you do not have them
Insurance Requirements for Driving in Europe
Usually when driving in Europe, your insurer should extend your cover but it will most likely be basic third-party cover.

To avoid any mishaps, make sure to tell your insurance provider that you are taking your vehicle out of the country.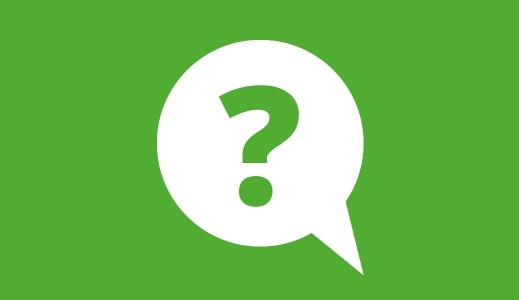 Refueling in Spanish Petrol Stations
Whether you're hiring a car or taking your own, you will certainly need to refuel at some point.
Credit and debit cards are widely accepted
Let your card provider know that you will be travelling so they don't cut off your card
Leaded no longer exists, so you will be using unleaded (gasoline/sin plomo) or diesel
Useful Spanish Words When Driving in Spain
You may need to read road signs that aren't translated into English, depending on where you're driving, so here's a few useful words:
Autopista (Motorways)
Autopista de peajes (Toll motorway)
Autovia (Non-motorway dual carriageways)
Gasolinera (Petrol station)
Rotonda (Roundabout)
Semaforo (Traffic lights)
Gasolina/Sin Plomo (Petrol/Unleaded)
Diesel (Diesel)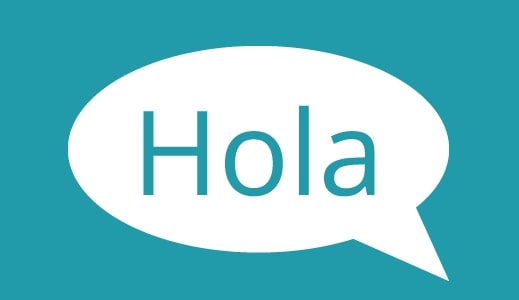 Do You Have a Blue Badge?
Blue badges are recognised throughout Europe, but your rights will vary so make sure to check how long you're able to park for before you get there.
The International Automobile Federation has a worldwide guide to parking abroad which can be translated into Spanish. Please place this guide next to your blue badge so traffic and police officers have a description of what a blue badge is in case of any confusion.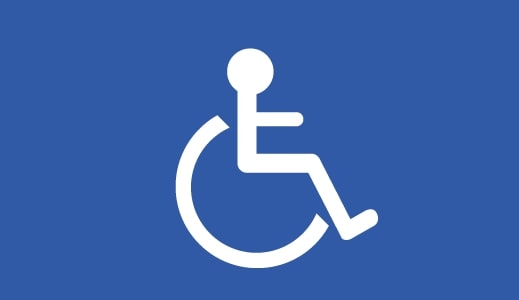 How Long Does It Take to Drive to Spain?
Spain is a big country, so the length of your journey will depend on your destination and the route you take.

Departing from London, there is journey 1000 miles long to get to Barcelona, which is between 15 and 16 hours of driving, so you may want to stop in France for a break.

Driving to Madrid from London would take you through a different route, approximately 1100 miles and between 16 and 17 hours of driving.

The south of Spain is a few hundred miles further, meaning it would be around 1500 miles from London to Marbella, for example, and approximately 23 hours of driving.
Hiring a Car in Spain
If you are looking to rent a car in Spain, it is always best to organise it before you go away. This will help you avoid paying extra rates and the wait that comes with ordering a car, allowing you to enjoy your holiday faster.

In most cases, it is easier and cheaper to organise your own car hire excess reimbursement insurance. This will cover the high excess which you may be charged by the rental company. Although you will still have to pay your insurance company the excess from any claim, you will be able to recover the cost from your excess policy.

Also remember to check what your policy will cover as in some cases, damage to tyres, rims, the underbody and chips aren't included. It is highly recommended to think about getting theft insurance too, as this isn't always in the contract.

Regarding fuel, you can do one of two things:
Firstly, you have the option of having a full tank when you pick the car up, which means you'll need to return the car with a full tank.
On the other hand, you can pay for the full tank at the start of the rental and bring the car back empty.

When hiring a car, you may need to print off your own driving licence record, as well as getting a code from the DVLA. This will give the rental company access to your online driving licence record if they feel they need to see it. These documents may not always be necessary, but it is a good idea to have them just in case.

At the start of renting a car, it is also a good idea to take pictures of any damage to ensure you are not to blame when the car is returned. you'll be doing
Taking a picture of the fuel gauge is always a good idea too, to avoid any disputes when you are returning the car.

If you see any controls that don't work, or aren't sure how to use them, just ask the company. Ensure the amount of mileage on the contract is going to be correct for the driving you'll be doing, and remember to ask the rental company about breakdowns and accidents.

Finally, you'll need a credit card with sufficient funds, an ID card or passport, a full driving licence and usually you will have to be a minimum of 21 years old to drive hire car in Spain.