More and more people are choosing to drive abroad. Each year, millions of UK residents drive their cars overseas into popular European countries such as France, Spain and Germany.

What's more, hiring a car abroad is also just as popular, with several well-known car rental companies available to choose from within major European airports. But is it straightforward? What do you need? What are the requirements? What do I need to drive in Europe?

This blog will look to give you the essential information when driving in the popular European country of France.

First things first, when driving in France - remember, the French drive on the right!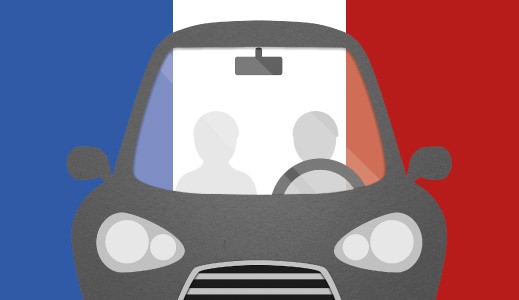 Driving in France Checklist:
General legislation/documents:
Age - not all countries take after the UK, therefore, you have to be 18 to drive in France and even if you have passed your test in the UK at 17, you can't drive in France till you are 18.
Driving Licence - a full, valid driving licence must be kept with you at all times when driving in France.
Insurance - Proof of insurance is needed whilst driving in France. At least Third-Party insurance is a required as a minimum, however Fully Comprehensive is always best practice, if you can afford it.
V5 Document - The registration document of your car is needed when driving in France - not a copy! It is always good practice to keep all the necessary documents together. If in doubt, it's always worth taking as much documentation as possible to ensure a trouble-free trip.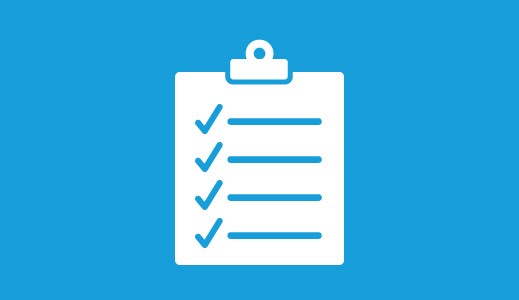 Other Items:
Other items needed within the car are explained below, these can be purchased in a handy car kit for France, for around £20 at well-known motor factors or trusty motoring associations:
Hi-vis Jacket - one needed for each person travelling in the car.
Warning Triangle - some cars come standard with these and are usually found in the boot.
UK Sticker - a UK sticker is needed, for the rear of the car. However, if your car has a UK number plate you won't need a UK sticker.
Spare Bulbs - by law, it is necessary to carry a spare bulb kit, in case of any bulb failures.
Breathalyser - needed within the car. These can be purchased for minimal cost and can prevent a large fine.
Headlight Beam Deflectors - needed to alter the beam of your right-hand drive cars headlights, to not dazzle oncoming motorists. Some high-end prestige and luxury cars have European settings which can alter the car's speedo and headlights automatically when driving abroad - if your car does have this setting, you won't need the beam deflectors. Alternatively, if your car doesn't have European settings then you will need beam deflectors.
Snow Chains - needed if driving on the Pyrenees/etc. in winter.
Driving in Paris, Lyon or Grenoble?
Crit'Air vignettes - These are French 'Clean Air' stickers, introduced in late 2016. This is a sticker needing to be displayed on any vehicle entering certain areas in these cities, identified by signs. The stickers are represented by six colours, representing how much pollution that vehicle emits. Green represents the cleanest (electric and hybrid cars) whilst black represents the most polluting (older diesel vehicles).
They have been introduced to reduce emissions in these cities. It's worth noting that certain vehicles can be refused entry according to their Crit'Air vignette. Older cars are banned from the major cities between peak times during the week (8am till 8pm Monday to Friday). These are pre-1996 petrol cars and pre-2001 diesel cars. It is worth doing your research before you go to ensure you know if you can drive into the city.
The stickers themselves can be purchased from the
official website
, which can also explain many factors surrounding this new movement.
Renting a Car in France
When renting a car in France, it is good practice to always familiarise yourself with French road laws, as the same with driving in France in general. In addition, the rental company will also need from you the following:
Valid driving licence, which has been held for at least two years.
Credit card - deposit, or holding amount will usually be needed (good practice to pay via this method, as you have more guarantee than a debit card).
Passport may also need to be seen too.
Knowledge of insurance - some hire companies include it, or you can purchase third party insurance or damage waiver. Some will offer the chance for you to pay extra so that in case of damage to the vehicle, a zero excess is adopted, as opposed to a pricey excess. Always do your research before you leave regarding the rentals insurance/damage waiver policy.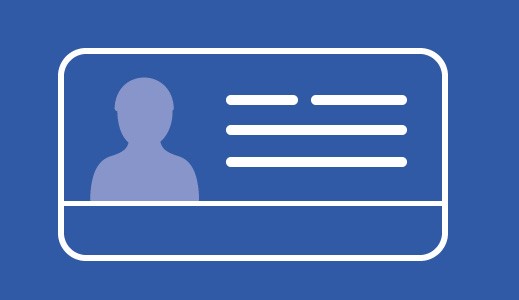 TOP TIP - When picking up your hire car, when the staff walk you round the car checking for damage before you rent the vehicle, take your time in checking the car thoroughly as you do not want to be held responsible for any damaged you have failed to take note of before renting. Usually, cars are nearly new - however, this doesn't mean the condition will be faultless, it's a rental car after all. It is good practice to take pictures of any damage, or the car whilst at the rental area as a backup for any disagreements regarding condition etc.

This is a brief guide. For all other more detailed rules and regulations it is good to familiar yourself with general French traffic law and do as much research as possible, to ensure a safe and legal trip - and one without unnecessary fines!