The Vauxhall Corsa has reached 25 years of age in the UK, and to celebrate this occasion Vauxhall are offering a selection of new Corsa offers from only £149 per month! The Vauxhall Corsa range has a variety of choices to suit different needs - from the Energy to the VXR.

With features including an incredible entertainment system with 7-inch colour touch-screen, a range of quality alloy wheel choices and heated leather-covered steering wheels as well as heated front seats, the Corsa range has never been more versatile.

2018 is a big year in the calendar for the Vauxhall Corsa range as they also introduce the GSi back into the family after a 25-year hiatus! The Corsa has come a long way over the last 25 years, so make sure not to miss out on these great deals.

Just before you contact your local Evans Halshaw Vauxhall dealership to secure one of our amazing deals, we thought you might like to know 25 of the most interesting facts about the Vauxhall Corsa from the last 25 years.
1. The definition of 'Corsa' is 'race' in Italian
2. According to a survey by BSM, 70% of learners of buy the same car as they passed in
3. Two million Corsa models have been sold in the UK and 9.86 million have been sold globally
4. Boxer, Nicola Adams, and Musician Tinie Tempah both had Vauxhall Corsa as their first cars
5. Before the Corsa was the well-loved Nova
6. Some amazing Vauxhall Corsa art is currently on display at London's Southbank Centre. British artist Alex Chinneck designed it - a gravity-defying illusionary piece that is suspended fifteen feet in the air
7. Vauxhall will be entering the electric market with their first ever electric Corsa in 2019
8. As soon as the band, Arctic Monkeys, signed their publishing deal with EMI publishing, their lead vocalist Alex Turner bough a Vauxhall Corsa to celebrate
9. Former Doctor Who actor, Matt Smith, decided to sell his Vauxhall Corsa on eBay which sold for £6.3k. He chose to donate this money to children's charity Starlight
10. The most recent Corsa model is available to buy in 13 different colours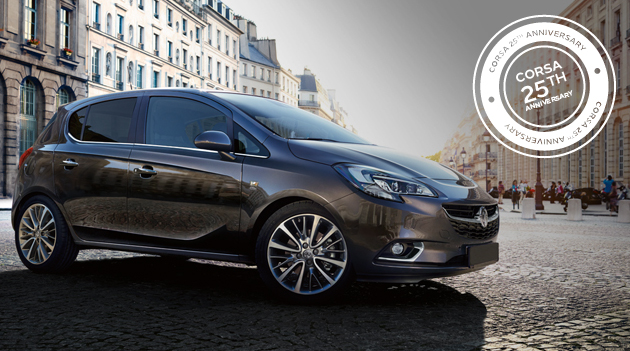 11. Most recently, the most popular colour of Vauxhall Corsa has been Grey - with 40,050 of them currently on British roads
12. The price of a Vauxhall Corsa has only risen by £3,850 in 25 years. The original was sold at £7,195 and if we assumed an annual inflation rate was 2%, the Corsa would be less expensive now than 1993
13. The UK Police force has bought an incredible 20,000 Vauxhall Corsas over the past ten years
14. Richard Shaw, who is the original Corsa designer, still works with the company and is now Chief Designer for Interiors
15. Sean Paul, Claudia Schiffer, James Martin and fictional rock band The C'mons have all been involved in campaigns for the Vauxhall Corsa
16. The Corsa is very popular with driving schools and has been supplied to thousands, including BSM, Red and Hitachi Capital
17. Pensioner Peter Maddox's yellow Corsa was vandalised in his home village, so Vauxhall decided to rename their yellow colour 'Maddox Yellow' in honour of him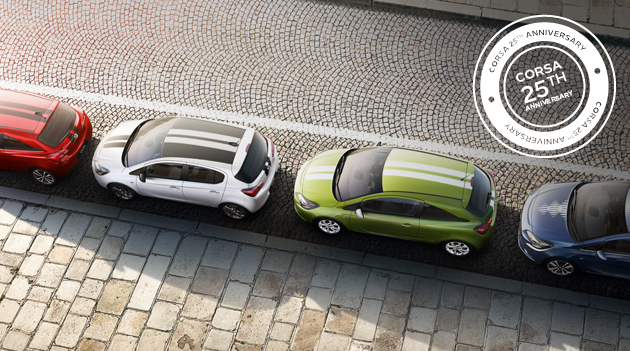 18. Vauxhall managed to set a Guinness World Record for the 'Largest GPS Drawing' in October 2014 with the prototype fourth generation Corsa
19. Vauxhall Art Car Boot Fair takes place annually and over 100 Corsa models have featured throughout the UK over the past thirteen years
20. Some Corsa models have a hidden shark on the hinge of the glove compartment
21. Over the years Vauxhall has produced some unique Corsa models, including a convertible and sporty pick-up
22. Kate Moss, Naomi Campbell, Christy Turlington and Linda Evangelista were the supermodels that introduced the original Corsa in its first TV advert
23. To kick off the 5th year of the UK Beatbox Championships in 2011, Vauxhall designed a pair of bespoke headphones in the shape of a Corsa!
24. The early Vauxhall Corsa shared some of its parts with the Lotus Elise
25. 63,000 used Corsas are sold every year, making it one of the most popular models bought through Network Q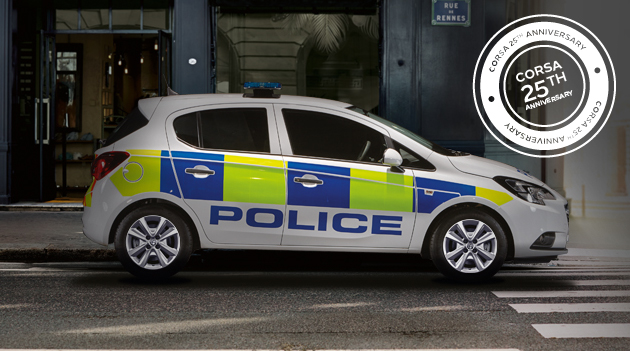 To find out more about the Corsa range, please contact your local Vauxhall Evans Halshaw dealership today.