Minor Refresh for Nissan Leaf
23rd Feb 2022
By Chris Russon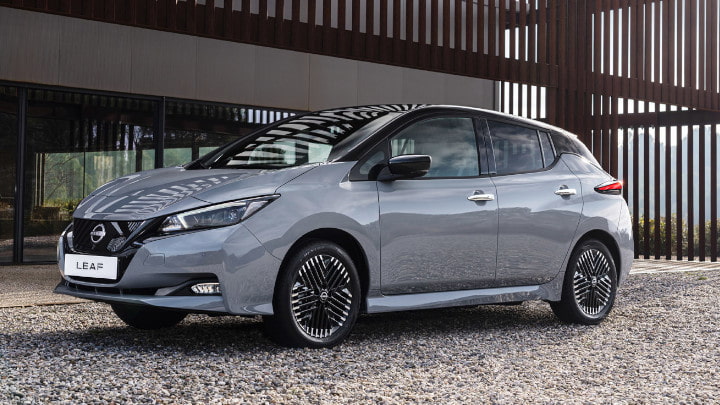 Nissan is giving the all-electric Leaf a minor facelift for 2022 with changes inside and out to bring the model in line with the company's new brand identity.
The new car will arrive in April with prices now starting from £26,995 after the plug-in grant for low emission vehicles.
As before, two battery options will be available, giving the car a range of up to 239 miles on a full charge.
The changes include Nissan's new brand logo on the wheels, front grille and rear as well as new wheel and paint options with a black finish now being used on parts of the facia and elsewhere inside.
The latest electric Leaf also comes with updated connectivity features, allowing full smartphone integration and a link to Amazon Alexa smart home devices.