Kia Teases New Electric SUV: The Kia EV9
02nd Mar 2023
By Chris Russon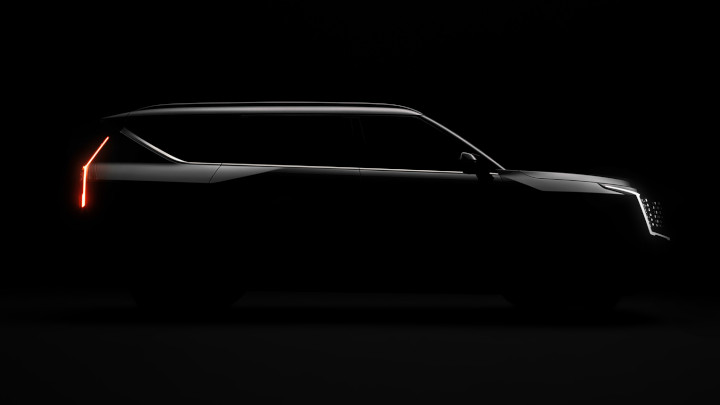 Kia has released video clips to tease its Kia EV9, the brand's battery electric SUV.
The Kia EV9 flagship SUV is set to speed up the company's transformation into a sustainable mobility solutions provider in the era of electrification.
The Kia EV9 teaser video, available to watch on YouTube, shows a silhouette of the model, featuring a prominent front and sleek body surfaces. The lighting patterns created by the front and rear lamps complete the EV9's bold identity.
The Korean carmaker says the video clips also preview the Kia EV9's blend of sleek and sculptural design and confident and assertive geometry.
The name, EV9, comes from Kia's EV nomenclature, pairing the prefix EV (electric vehicle) with the number nine, which represents the model's segment among Kia's dedicated electric vehicle line-up.
Like the Kia EV6, the Kia EV9 is built upon the company's dedicated battery electric vehicle platform, Electric Global Modular Platform.
Kia will fully reveal both the exterior and interior design in mid-March, and the product information will be fully disclosed during the Kia EV9 World Premiere in late March.