Kia Charges EV Range But Keeps Petrol Engine
09th Jun 2022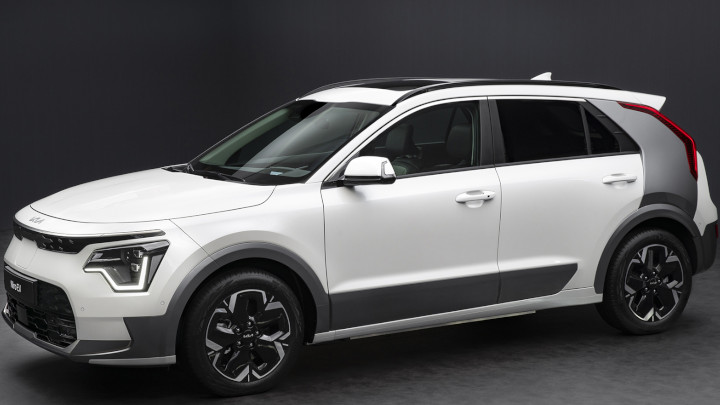 Less than ten years ago, Kia began the development of its Soul EV, and now it's one of the world's leading makers of low carbon models, but the Korean brand is keeping the internal combustion engine option open.
As it prepares to roll out the forthcoming Niro range across Europe, including hybrids and battery only models as its latest offerings, Kia is mindful that some parts of the world don't have an electric charging infrastructure.
So Kia needs to continue building and selling petrol-engined models to maintain its place in the global car industry, as Kia Motors UK head of public relations Daniel Sayles explained.
"Kia has an extensive programme of electrification over the next few years. We'll be introducing 14 new electric models by 2027 including the EV9 large SUV with seven seats, and then we intend to roll out more in a programme which will see the newcomers with prefix numbers one to nine. We already have the EV6 sports model, which is the basis for the EV9, and they're being built on Kia's Electric Global Modular Platform."
Like other car makers, Kia has developed a 'standard' platform which has a few fixed points but can be fitted to a car of any length or width and share a common powertrain layout but of differing outputs.
So the next generation XCeed and its family will be using the EGMP base, and it can be modified for smaller models over coming years.
Currently, the EV platform models are assembled in Korea, but inside three years they will be made in Slovakia as well for the European market.
"We know that Europe will still need petrol-engined models because of infrastructure shortcomings until 2034, and we'll make what our customers want to buy and demand is still there."
At the same time, Kia is looking at future forms of batteries to ensure they are the greenest, most efficient and have the longest ranges without costing enormous sums of money.
The present e-Niro is currently the best-selling electric car in the UK and that's a platform from which to build sales of the new generation model coming in July 2022 which could see half of them being pure battery vehicles.
Kia's success has been down to its comparatively young range of models, the latest technology, and the strength of its dealership network, which have combined to earn it the Car Brand of the Year Which? Award 2022.
The new Niro comes this summer as a hybrid, PHEV and BEV priced from £27,745, £32,775 and £34,995 respectively in Kia's familiar 2, 3 and 4 grades with automatic transmission only.
Prices correct as of 09/06/22 and are subject to change.