Sleek Looks for New Citroën ë-C4
30th Jun 2022
By Chris Russon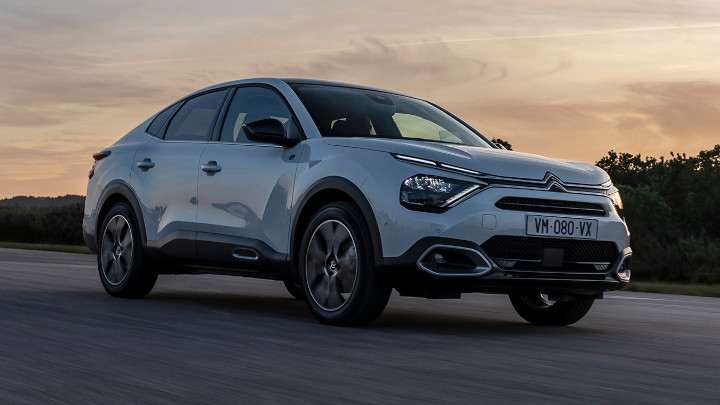 Fastback styling is coming to Citroën's all-electric ë-C4 line up with the reveal of an X model, which will be arriving early in 2023.
It follows the design of the soon-to-arrive and larger C5 X model and is likely to be priced from around £35,000.
Citroën says the ë-C4 X will have a range of up to 223 miles on a full charge and the car has a powertrain which develops 136bhp, giving a 0 to 62mph acceleration time of 7.2 seconds and a top speed of 93mph.
Recharging to 80 percent capacity takes 30 minutes from a fast charger, while a full charge from a home-mounted wallbox will take around seven and a half hours.
The ë-C4 X is almost an inch longer than the standard ë-C4 Citroën released last year and although the newcomer has a similar wheelbase, boot capacity is significantly larger at 510 litres with all seats in use.
At the rear, the X model has a different-style which features a boot-like opening rather than a tailgate and includes a spoiler below the back window with a new design to the LED lamp clusters.
A new infotainment system similar to that on the C5 X is fitted and comes with full voice control that can be used with eight profiles and two smartphones.
The ë-C4 X also comes with four USB sockets for phone or tablet charging and the car features Citroën's Advanced Comfort suspension and seating system as well as a head-up display.
Prices correct as of 30/6/22 and are subject to change.