All drivers are aware of the requirement for cars older than three years old to pass an
MOT test
in order to be driven legally on the UK roads, however, are you aware of how long an MOT test takes or what an MOT test actually entails? No? Then read on to find out everything you need to know about an MOT test.
How Long Does an MOT Test Take?
An MOT test usually takes between 45 and 60 minutes, however, if your vehicle fails the test and therefore requires work to be carried out, this will take additional time to rectify the issues.

It is worth noting that if your vehicle fails its MOT and is considered an un-roadworthy vehicle, it is dangerous for you to drive and could earn you points on your licence. Therefore, it is strongly recommended that any faults are resolved before your drive the vehicle away. Once the vehicle's issues have been fixed an MOT retest will need to be carried out.

In addition to failure, advisory notes can be given as part of an MOT test. Advisory notes highlight problems with the car that need fixing but aren't severe enough to warrant an MOT failure.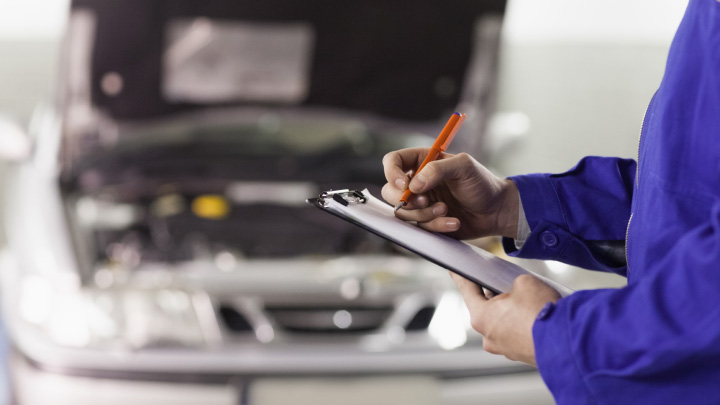 A Ministry of Transport (MOT) test checks that vehicles meet legal road safety and environmental standards. It is illegal in the UK to drive a car on the road without a current MOT certificate and if your MOT has expired your car insurance will also be invalid. MOT certificates are required to tax your vehicle and to change the vehicle's tax class, for example when requesting free road tax for a disabled driver.

MOT certificates expire every 12-13 months, therefore, if your car is older than 3 years old you will need to book an MOT test annually. You are able to renew your vehicle's MOT up to one month before your current certificate expires to allow flexibility for arranging the MOT test on a date and time that is suitable for you.
What is Checked During an MOT Test?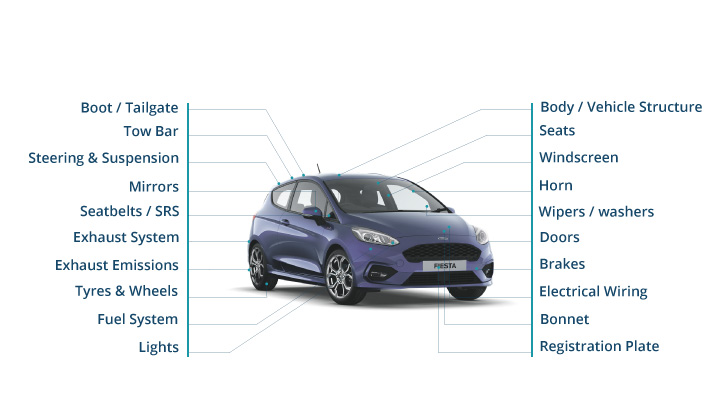 Detailed checks are carried out on the following parts of a car:
Body, vehicle structure and general items
Towbars
Fuel System
Exhaust Emissions
Exhaust System
Seatbelts
Seats
Doors
Mirrors
Load Security
Tyres & Wheels
Registration Plates
Lights
Bonnet
Wipers & Washers
Windscreen
Horn
Steering & Suspension
Vehicle Identification Number (VIN)
Electrical
The MOT test is different to a service as the test doesn't cover the engine, clutch or gearbox.
Will Your Car Pass its MOT Test?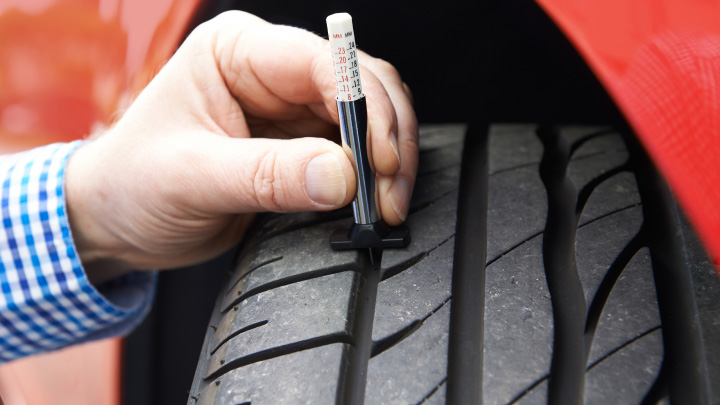 It's safe to say that every car owner wants the answer to this question to be yes! According to the
Driver and Vehicle Standards Agency (DVSA)
, throughout the 2018-2019 financial year 31,335,775 MOT tests were carried out (this figure doesn't include abandoned tests, aborted tests or retests) and 26% of these tests were failures (this fail rate excludes vehicles that pass the test after rectification of minor defects at the time of the test).
A simple, regular check and maintenance of replacing bulbs, wipers and tyres could prevent your vehicle from failing its MOT test, DVSA state that 'nearly 50% of all faults found on MOT tests could be avoided'. Cars can fail their MOT test for being low on screenwash so don't let minor issues like this result in a failed MOT test when you could easily sort the issue yourself.
MOT Test Preparation Tips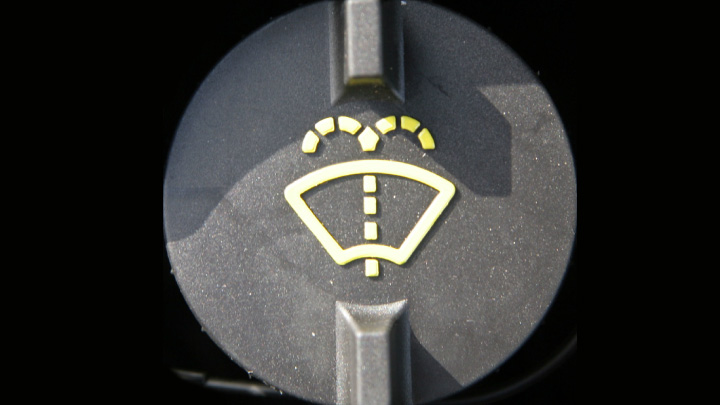 The overall condition, age and mileage are all varying factors that may impact the chances of the vehicle passing its MOT test. However, here are some checks that you can carry out to prepare your car for the MOT test:
Washer fluid level and windscreen wiper functionality
Windscreen for any chips
All lights, indicators and bulbs
Tyre inflation levels are correct
Tyre condition for damage and tread - the minimum is 1.6mm
At Evans Halshaw all work is carried out by our fully MOT test trained vehicle technicians, using the latest workshop technology, tools and vehicle diagnostics equipment. Our team are ready to give you accurate and honest advice to help you get your car or van through its MOT test as smoothly as possible.
If you would like to book in for your MOT test with Evans Halshaw, the process is simple and can be booked online. All you need to do is select from our network of dealers and choose a date and time that's convenient for you.
Book Your MOT Test Online
Hands On Help 'How to' Guides